After last year's lull, number of offers jump by 15 per cent. Vinay Umarji reports.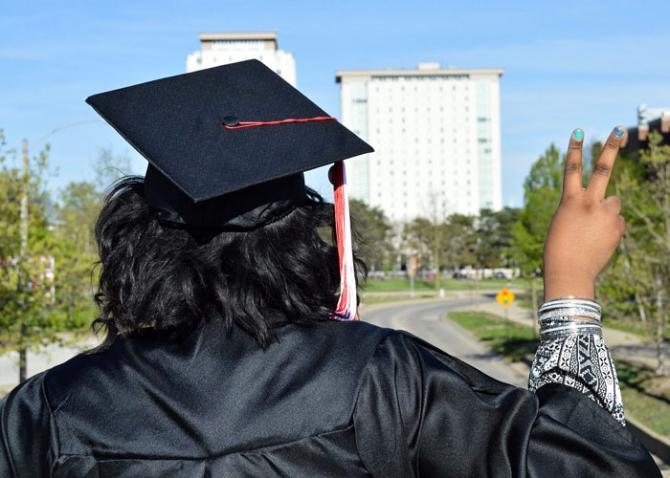 Photograph: Pixabay.com
Information technology (IT) companies have returned to B-schools for big-ticket hiring this year, after a subdued performance last year.
According to management institutes such as XLRI, FMS and MDI Gurgaon, IT, consulting, FMCG, and BFSI firms have led to a jump in offers in final placements.
For instance, according to a placement committee member at XLRI, the number of offers has jumped by 10-15 per cent, led by IT and FMCG firms: "There has also been a jump in compensation packages, though that data cannot be revealed until the process is over."
At MDI Gurgaon, FMCG has emerged as the sector that has increased recruiting the most, compared to last year.
The overall break-up of offers at MDI Gurgaon stood as consulting (23 per cent), BFSI (21), and FMCG (20), among others.
Compensation packages, too, have jumped considerably at the institute. As against ₹1.89 million per annum (mpa) last year, the average compensation packages at MDI Gurgaon this year was ₹1.92 mpa.
The highest domestic salary at MDI Gurgaon was ₹2.87 mpa, made by Colgate-Palmolive last year; it jumped to ₹3.5 mpa made by Avendus Capital this year.
The highest international salary was ₹5.5 mpa.
There were 28 first-time recruiters, including Abbott, Avendus, BMW, CISCO, Jubilant Foodworks, MARS, Ola, and PUMA, among others.
According to Kanwal Kapil, placement chair at MDI Gurgaon, while recruitment trend with regards to IT firms was almost similar to that of last year, students were more enthusiastic for roles in IT companies such as Google and IBM.
Prominent recruiters at MDI Gurgaon included Google, Infosys, Cognizant Business Consulting, IBM Consulting, WIPRO, HCL Technologies, Sterlite Technologies, and ValueLabs.
"We saw an increase in the number of offers rolled out by FMCG and consulting firms. Start-ups were seen directly offering CXO roles. Also, the number of offers per company has increased for many companies and decreased for a few," said Kapil.
In terms of profiles, analytics and strategy have gained prominence in offers made by firms.
"IT firms have not just seen an increase in number of offers, but also hiring more in the areas of analytics and strategy. Strategy as a role has gained prominence this year among international recruiters as well," said a placement committee member at FMS Delhi, which is likely to wrap up placements soon.
Apart from final placements, the lateral placements at B-schools, too, have seen a jump of 10-15 per cent in the number of offers over last year.