One of the major attributes employers find lacking in young graduates is soft skills.
Read on to find out why it is important for your career progression and how you can learn them.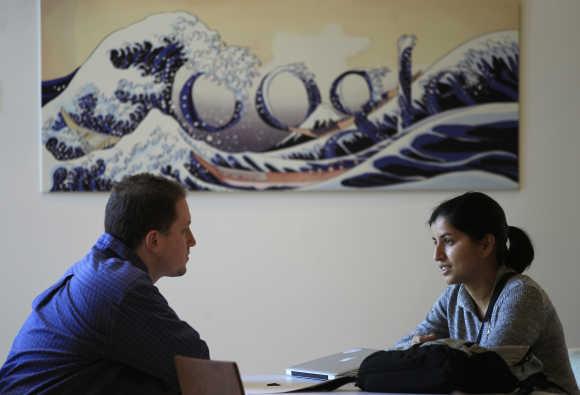 According to a recent article in The Economic Times, out of three lakh MBA graduates every year, only 10 per cent are employable.
Doesn't sound true, does it? Unfortunately it is!
A recent report by Business World estimates the number of students graduating each year to be around 50 lakh of which only 25 per cent of which are deemed to be employable.
This means that despite having job opportunities, there are several graduates who aren't fit to be hired in the companies.
An obvious question here is -- Why aren't these graduates employable?
Do they not have the required technical or domain knowledge?
To find an answer to this question, all you have to do is to talk to an average student from an average institute.
Sometimes not even that. Sometimes even the tier 1 colleges might suffice too.
When you talk to these students, you end up feeling sorry for the next generation.
While they have all the technical knowledge required to do a job, often they do not have the necessary motivation for the same.
They know what to do, but when it comes to communicating to others on what needs to be done, they fail miserably.
At a time when the world is more connected than ever before, it is difficult for them to make more than two coherent, structured sentences.
In fact, in a survey conducted by Global Management Consultancy, Hay Group, in India, 74 percent (of the surveyed group of business leaders and HR professionals) said that they have hired graduates who lack the necessary people skills due to a lack of choice.
71 percent believe that less than a quarter of their graduates have the 'people skills' they need.
80 percent of business and HR directors say that graduates who do not develop 'people skills' create toxic work environments.
Ruth Malloy, global managing director-leadership and talent, Hay Group said in the report, "Currently we are seeing an awkward generation joining companies across the globe. They've acquired the technical skills and qualifications to secure work but not the soft skills they need to succeed, once they are over the threshold. They find it difficult to fit in, struggle to build relationships, don't deal effectively with stress or get their ideas across in the right way. This is a pronounced problem in the world's key markets."
Which brings us to the crux of the matter -- What are soft skills?
Soft skills refer to the cluster of personal traits or qualities such as communication, personal habits, empathy, presentation skills etc which define how we interact with others.
Often, these qualities are intangible and are acquired through years of concentrated effort.
In a typical corporate example, while technical skills are required to receive an interview call, soft skills help convert the call into a job offer and also for further career growth.
Technical skills are job specific where as soft skills are applicable across roles, domains and careers.
To be precise, soft skills can also be called 'people skills' -- the personal attributes that enhance an individual's interaction, job performance and career prospects.
Some examples for the same could be:
• Communication skills
• Anger management
• Team skills
• E-mail etiquette
• Negotiation skills
• Behavioural traits such as time management, stress management etc.
Why exactly are these skills required?
In the Knowledge Economy of today, most of the people have almost the same knowledge base.
What differentiates one person from another is how well they can effectively utilise their skill and knowledge.
These skills improve interaction with bosses, colleagues and clients and influence how others perceive us.
In the social networking oriented world of today, it is important that one is amenable to others; else people tend to avoid you.
Furthermore, most of work done depends on how well you can network with other, how well you can get the work done from others.
In the corporate world, or even in personal life, the people who cannot gel well with others often lag behind others.
A critical question to ponder over -- Is it possible to enhance and improve soft skills in a few hours or days of training?
This is an important question considering the traits discussed are something that a person has lived with all his life.
Maybe. Maybe not.
First of all, let's agree on the fact that no one can dispute the requirements of soft skills, whether it is in dealing with a grocer, a service provider or a client.
Having agreed on this fact, it becomes obvious that we need to learn them if you don't have them, or better still, hone them to get the maximum out of them.
Unfortunately, we don't have a Soft Skills Training module in our curriculum.
A few business schools and professional study course might have them, but even fewer actually practice them.
In fact, everywhere there is a lot of focus on learning the technical skills.
There is practically no emphasis on learning the behavioural aspect -- the soft skills -- for career progression.
There are a number of skill development initiatives by government; however, by themselves, they may not produce the required results immediately.
Companies in India will definitely have to invest more in skill training and development.
They need to equips their employees with the means and capacity to improve their job skills in pace with technological changes.
First step towards this direction, on a personal front, is to start practicing the soft skills at home.
Treat everybody as your client -- your news paper vendor, domestic help, driver etc.
Listen to the concerns of parents and siblings at home, before preparing yourself for a response.
Consciously try to manage your time, your communications in a better way.
Parents can play a major role in helping the children sharpen their soft skills -- be modest with them; treat them courteously and in a friendly way; value their opinion and allow them to express themselves.
Another way is training institutes which, through a series of sessions, aim to provide an introduction to the various facets of soft skills.
A few hours of training session may not be sufficient to improve your communication skills. However, they will provide you a starting point.
They provide you with various action tasks and alternative ways in which you can go on about those action tasks.
The success depends on the efforts you put in the practice, how often you practice them and how you incorporate the feedback on your skills.
Photograph: Lucy Nicholson/Reuters
The author Aashish Sood is co-founder softskillsbuilders(dot)com. He is an engineer from Delhi College of Engineering and an MBA from IIM Lucknow. He can be reached at aashish@softskillsbuilders.com