"Love what you do. Putting in your best in the opportunity at hand will pave a way for where you want to get!
"Don't hesitate to navigate uncharted territories. Take on responsibilities that others shy away from, and do your best at those. It would help establish you and create your unique identity.
"The business world today is very dynamic. Focus on continuous learning and adapt to change to stay relevant," believes Renu Rajani, VP, Capgemini India.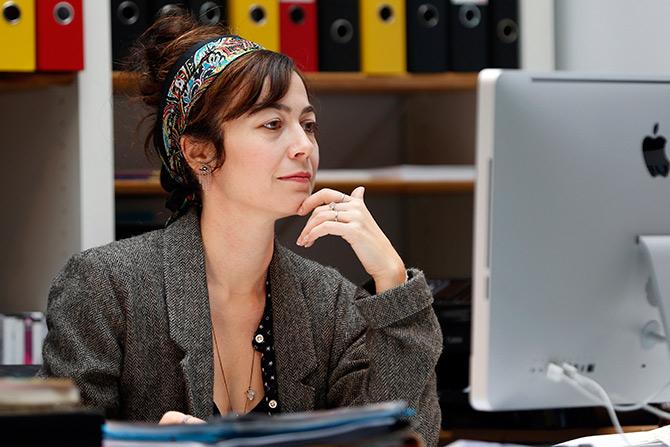 Renu Rajani leads a large portfolio in financial services, and has over 24 years of experience in IT services and consulting.
"We are on top of opportunities all the time, often people don't see the opportunities around them. People talk about 'goals and individual development plans', but it is important to internalise that each one of us are owners of our goals and need to steer how we accomplish them," she says sharing her experiences from a successful career.
Making the best of opportunity at hand is very important. Even if it is not what you put yourself up for initially, since things change and business situation evolves, she adds.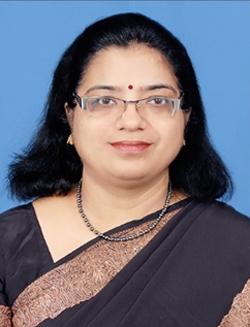 "Over 13 years ago, I was hired in my core functional skill area as head of supply chain consulting practice.
I was in the leadership team and this was a mid-size organisation that had just evolved from a start-up.
Within three months of my taking on the role, there was a change in the company strategy or offerings, and I was asked to create and head the testing practice.
This was the time software testing was just about evolving in the Indian IT industry, and my exposure to this discipline was limited, if not nil.
I could have had a choice to look for another job. However, after analysing the worst that could happen, I told myself, even a failure in a new discipline would be a more valuable experience than success in my proven area.
I took up the opportunity, and soon networked with the who's who in the fast-evolving new discipline, certified myself with an industry certification in the discipline, and also hosted a network event with my newly acquired network.
All this soon established me in the new discipline, leading to authoring a book on the subject and publishing with McGrawhill.
I was also offered a Testing Thought Leadership Award for the first Indian authored book on software testing -- the book titled Software Testing - Effective Methods, Tools and Techniques is published by Tata McGraw Hill.
This experience gave me so much confidence that in the last 13 years I have proactively changed careers from consulting to software services and infrastructure.
One of the drastic career changes, at my own initiative to test the waters in different business, was to move from IT business services to infrastructure services.
Regardless of how turbulent a specific phase in my career was, this chosen career change gave me the required experience I was looking for and boosted my confidence and my beliefs about all rounded experiences, and learning even further."
Citing some of the early experiences that shaped her career, Rajani shares an incident that happened 15 years ago.
She was attending a professional event where over 100 participants waited in vain for the speaker to arrive.
The organisers continued to make announcements trying to hold the participants.
Just then Rajani stood up to come to organisers' rescue.
She held the attention of the crowd sharing her Business Process Re-engineering experiences from a consulting engagement she was handling at the time.
This turned out to be a turning point. She was invited by two professional forums present at the event to serve on their managing committees.
To date, Rajani has served on multiple professional forums and these have provided excellent platforms to network, share her experience and give back to the profession.
On the personal front, Rajani says that taking all her personal and career decisions consciously has been a good thing.
"Taking your decisions yourself helps you hold yourself accountable. Often, women depend too much on directions from so many people (family, friends, etc.). It is good to take advice, have sounding boards, but ultimately we own our own careers and our own lives. When things don't go well, take responsibility and don't make excuses for your bad decisions," she says, adding, "If you are going through a bad patch in your career or personal front, remember you are not alone. Ups and downs are part of life. Accept failures with humility, learn from them and move on.
Is there gender discrimination? Rajani believes with most careers open to women, and women having proven themselves in almost all fields, there is no gender bias.
Being a woman has not been a disadvantage for her.
She says, "Pursue what you want, and do not get distracted. This will help you reach your goal. There is no substitute for hard work, regardless of your gender."
Renu believes women have an advantage in finding easy stress busters.
Being natural multi-taskers, it offers women an advantage to juggle priorities, take a break from something that is not refreshing at a point in time, and focus on areas where one can breathe fresh ideas.
On entrepreneurship, Rajani believes each one of us has opportunities dailies to delve into entrepreneurship, in our jobs and how we manage our homes.
"Entrepreneurship is within you and you can turn every opportunity into entrepreneurship. Large organisations need entrepreneurial skills in senior leaders and that is what organisations today appreciate. It is important though for each one of us to experience a start-up in our careers."
Renu cites her one-year-long stint in 2001 as India MD of a US-based consulting start-up, the role she took up after serving five years in a top management consulting firm.
The timing was bad because of the September 11 twin-tower bombing, and short-funding saw its impact with the closure of the India operations.
Such times while being harsh realities in our careers offer experiences to balance one's thinking and shape the person to be even stronger, she feels.
Today, while Rajani serves a leadership role in Capgemini, she is also a mentor for women entrepreneurship networks like the Cherie Blair Foundation.
Currently, she is mentoring a start-up venture in disability products space.
In her advice to young professionals, she shares some of her strong skills that helped her reach the top:
Seeing opportunity in work that comes her way, respecting each opportunity and putting her best into it.
Continuous learning -- through varied job roles or rotations and education or through certifications.
High energy levels, passion and conviction.
Investment in people mentoring and skill building.
Ability to take risks and learn from her mistakes.
Patience and ability to wait and see results from her efforts.
Have her ear to the ground, well connected and be aware of how the world around her is evolving -- whether at home or work!
Photo Courtesy: YourStory.com

Image: Charles Platiau/Reuters