An entrepreneur is a person who identifies a gap existent in this society, which is inconveniencing so many people in their day to day life but they have come to accept it, says author Bikram Dasgupta.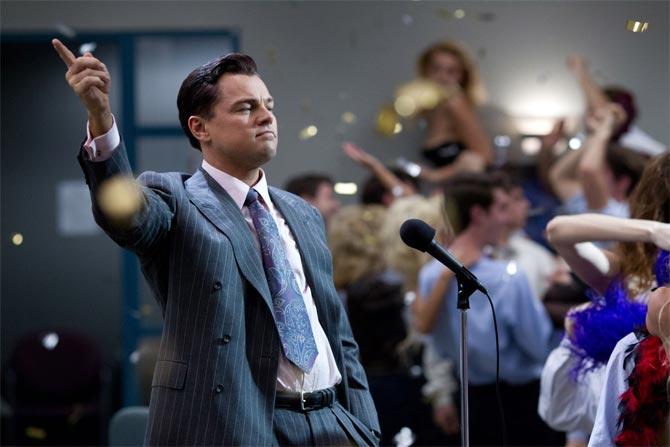 If you want to do it your way the first thing you need to do is answer the question 'what is it that you want to do with yourself in your life?'
Are you happy with a structured work environment, doing your work religiously, getting a decent salary, getting promotions, going for one holiday a year and lead a life which is full of mediocracy?
Or, are you a bundle of energy, you seek more from yourself, you want to be a catalyst for change and give solutions to problems faced by society?
If your answer is the latter, let that be the start of your entrepreneurial journey -- a journey of you doing it your way. Here's how.
Learn from everyone, not only from teachers in class
Application for the knowledge gained inside classrooms can only be learned outside them.
My first lessons on entrepreneurship came from Chhedi and Sadhu during my Indian Institute of Technology Kharagpur (IIT-KGP) days.
Chhedi had a small tea shop outside the main campus and Sadhu ran a make-shift stall tucked away under the staircase of RP Hall.
From them I learnt that customers always come first and how bonding with your customers is paramount to your enterprise's success.
You would be surprised to discover how much you can learn from the people you meet in your day to day life and how they can impact your work and career.
Small experiences also lead to greater learnings
It is not only people, but also situations, as banal as they might be, give you learnings for a lifetime.
The roots of my strong performance orientation and obsession with 'performance' in my working life lay in my involvement in Spring Fest and hall competitions at IIT-KGP.
In the midst of winning and heart-wrenching losses, I picked up invaluable lessons on project management; delivering when it mattered the most, the value in rolling up one's sleeves and doing the smallest of tasks to perfection.
Give more than 100 per cent at your job. Giving 100 per cent is your job
I always share with youngsters a learning that I got very early on in my career, when I had just joined my first job at Indian Oxygen Limited.
AK Bhattacharya, regional manager (South) called me into his chamber and said, "If you come to office on time; if you are diligent in your work; if you build excellent relationships with your peers and are respectful towards your seniors; if you meet your targets; if you work hard and smart and comply with the ethos of the company,' he paused as he added sonorously, 'Please note that you have done the bare minimum. It is what you do beyond is what will count for your growth."
It was a phenomenal piece of advice to have been privy to, at the start of a career, one that has stayed back with me over the years.
Find your calling beyond work
Work will always be there, but what you do beyond not only defines your personal growth, but also helps you building connections and a rapport with people.
Having a hobby increases your creativity and skills.
Theatre, for me, was that hobby.
I not only love seeing plays, but also acted in and directed a number of them. I have been involved in staging plays since my IIT days and also joined The Bengali Association Club at Vizag during the 1970s.
You must develop one such hobby like singing, dancing, sports, cooking, etc., so that there is a value addition to your personality. Your hobby gives you something to live in your life beyond your work.
Make friends for a lifetime
Good friends not only help, guide and support you at every stage of life but also give you emotional support, help you during difficult times and make you feel special when you need it the most.
I am fortunate to have wonderful friends all through my life.
Over the years I have understood how these friendships have greatly impacted my career.
As I sit and write this today, I still have some very close friends from my IIT days who have contributed in the development of my entrepreneurial life, inadvertently and continuously.
I have always gone back to them not just because of friendship but because the value they added to me as an entrepreneur.
You should always be keen on making friends and these friendships should blossom from the most unexpected situations. During my early days at Vizag I went to a restaurant named Pink Elephant.
Soon I found myself talking to the youthful and exuberant owner of Pink Elephant, Sohan Hatangadi, and we have been bests friends ever since and he even attended the unveiling of my memoir --I Did It My Way --earlier this year.
There is no work and life. There is only working life
It is said that people have a career and they have a personal life, and the art is to find the correct balance between the two.
According to me, there cannot be two entities for a single being -- there is no work and life; there is only working life.
You must make your working life so interesting and fun, while involving your family that you do not differentiate between your work and life. And, if you can make some great friends in the process that is an added perk.
In the 1990s a few entrepreneurs from the IT industry, who were facing severe competition and market issues got together to meet in a non-work environment regularly.
They called this group BAIT (Beer Drinkers Association of Information Technology) and decided to meet every week over beer.
Over the year BAIT went on to witness over 100 pioneers of the IT industry -- all entrepreneurs, all competitors -- coming together to build this industry and becoming the bests of friends.
Think BIG and Do BIG… Bigger than everyone else
What if you do a high jump without the pole? You would not know whether you have jumped 5ft or 10ft, but you should jump as high as you possibly can.
You should do the same when you are setting goals for yourself and not limit yourself to what society deems possible.
When I bagged the $50-million Dell contract for PCL it was by far the largest hardware export contract that any entrepreneurial firm in India could manage to win in the 1990s.
Our deal with Dell made banner headlines and I suddenly found myself being feted as the new poster boy of the Indian IT industry.
Even our arch-rivals grudgingly agreed that we had achieved the unachievable.
It shook the industry from its deeply entrenched belief that Indian companies were incapable of manufacturing electronics that stood up to the quality demands of the Western world.
When you set goals for yourself and move towards achieving them, you should give yourself 100 per cent freedom to fail -- there is a reason why people say 'failures are the pillars of success'.
Be passionate about whatever you do
Passion is what drives and entrepreneur -- it is the force that helps you back on your feet on the worst of days.
Even after I stepped down from PCL at the peak of my career, leaving behind all the limelight and fame, I did not let my passion of putting India on the global IT map dwindle.
Soon the MD of Webel, Nandan Bhattacharya, asked me to setup a software company in a 10,000 sq ft floor of a building that they were planning to construct in Kolkata.
I looked into his eyes and responded, "One floor is too small for me. I would like to have the whole building."
I soon found myself convincing the top officials of the West Bengal Government how this building would change the face of IT in Bengal. Thus, INFINITY -- the first IT Park -- was born.
Whatever hardships you face you should not let your passion take a backseat. And your passion should be so contagious that even the people you are talking to about your wildest of aspirations start believing in them with the same conviction as you.
Never stop bridging the gap
An entrepreneur is a person who identifies a gap existent in this society, which is inconveniencing so many people in their day to day life but they have come to accept it.
Life can go on apparently with that gap. But, life will be so much better if that gap is bridged.
I saw the IT industry of India since its infancy first at HCL and PCL, then through INFINITY -- by the 1990s India started ferrying software engineers to prime offshore locations in the US and the UK and there was a spurt of institutes that trained graduates in information technology including programming techniques.
In the midst of all this, I saw gaps in the fast-evolving IT software industry.
I clung to my view that mass training unsupported by appropriate pedagogical interventions diluted the very essence of creating truly 'industry ready' professionals and setup India's first and perhaps only software finishing school till date.
Always be open to opportunities and lookout for the gaps in the society, become a catalyst to them and give solutions to problems they face.
Never stop taking risks
As clichéd as it might sound, I always tell youngsters, 'entrepreneurs thrive on risks to reap the rewards that follow.'
You have to take the plunge at times to know how high your dreams can make you fly with all that I wrote above forming the wind beneath your wings.
The 2000 bubble burst had happened, computer professionals had suddenly found themselves on the streets, Indian companies drew back thousands of their employees from their on-site projects, offshore projects, including some of our own, fared no better.
After running out of cash I had no other options but to let some of my most brilliant people go. It was then that I thought about adding a floor to our campus in Kolkata to create more classrooms when the existing ones were sitting empty.
It was a maddening thought. In September 2002, I launched India's first corporate business school.
For the first time since 2000, the dark clouds over our heads were showing signs of abating.
Your journey as an entrepreneur will face tornados after the initial twilight phase.
You should believe in yourself, your team and use the support of your family and friends to ride the tornado to come out stronger and more successful.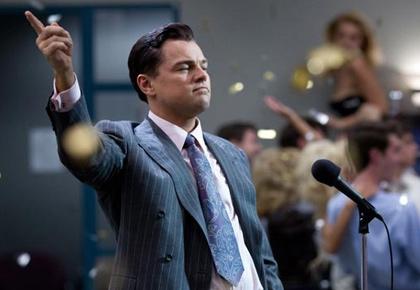 Bikram Dasgupta is the author of the recently released book I Did It My Way.
Lead image used for representational purposes only.