Most of us have been in that space at some point in our careers when we think we're better than our bosses.
So how do you deal with it? Read on: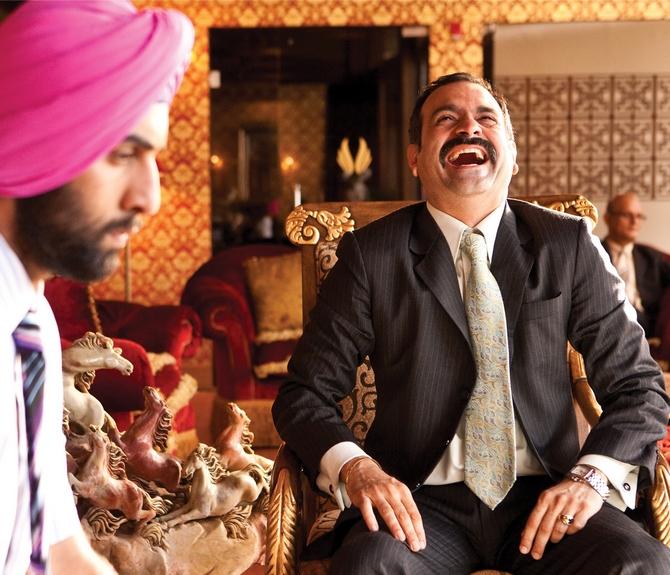 1. Ask yourself: Am I really smarter than my boss?
We are yet to come across a techie who says their team leaders do nothing and team leaders who will never stop telling you how stressful their job is.
The fact is that it all boils down to where you're standing -- are you the TL or are you the minion? :-)
Sure everyone tackles situations differently but being a subordinate means you see the world from behind your boss' shoulder.
There are things you will never know of, politics that you won't be aware of and facts that are beyond your pay grade.
So while your suggestion that seems oh-so-smart and workable may make you look like a superstar amongst your peers, may not seem like such a great idea when you see it from your boss' point of view.
Do not disregard what your boss does for a living.
Remember s/he is above you in the pecking order for a reason and that gives her/him a perspective you can never have in your position.
So the next time you say: "Oh I could have done it better!" Let it be about your own performance rather than your boss'.
2. Don't get mad; get even
It is really easy to be critical of your boss -- s/he makes more money than you, has a better car and better lifestyle and (at least according to you) does little to earn it.
Now before you shut this page, ask yourself is it really possible to change anyone, let alone your boss?
So, stop the coffee machine bickering and focus on your work instead.
Spend that time building your portfolio so your CV looks better at the next job interview and when you move out, you can thumb your nose at your boss! :-)
3. Know that no one's perfect
There are just about two things you will get by being constantly critical of your boss:
a. Your boss' ire (Even if you're not doing it openly, things have a way of reaching people.)
b. Zero peace of mind (Because, really, your boss most likely doesn't give much about what you think. So it's just you getting agitated for no reason.)
So don't just stop criticising your boss all the time, also cut her/him some slack.
If being at the receiving end of flak from the powers above isn't bad enough, s/he also has to deal with pesky souls such as us.
Know that no one's perfect.
It is much like how you'd deal with your girlfriend/boyfriend. If their good qualities overshadow their imperfections, you stay with them, right?
Apply the same logic to your workplace: Does your boss have enough redeeming qualities for you to stick by her/him?
If the answer is no, you know exactly what to do!
4. Learn to cope with the stress
Dealing with a boss who does little else besides making your life miserable can be very stressful.
Don't let that stress get to you; don't resort to smoking or consuming alcohol or lose your sleep over it.
Be a grown up and learn to take these things in your stride.
There are several ways to de-stress.
You can start by implementing some of these listed below!
5. Remember that this too shall pass
Nothing in life is permanent. Remind yourself of that every single day.
Your role is bound to change so is your boss'.
Keep looking for feedback from your boss. There's always something to learn from what your boss tells you or what s/he does. Take that in your stride.
If dealing with your boss is becoming impossible, start looking out for fresher pastures.
But let that be the last option.
Look for a change only if you've done everything, literally everything, you could to deal with the problem because there is no assurance you won't be facing a similar issue at your new place of work!
How do you deal with a horrible boss? We would like to know your coping mechanisms! Post your suggestions here -- #HorribleBosses -- and we will carry the most relevant responses right here on Rediff.com!
Image used for representational purposes only.
Photograph courtesy: Yash Raj Films