As part of its Generation UK-India initiative, Tata Consultancy Services along with British Council will train British graduates to meet the growing needs of the IT industry.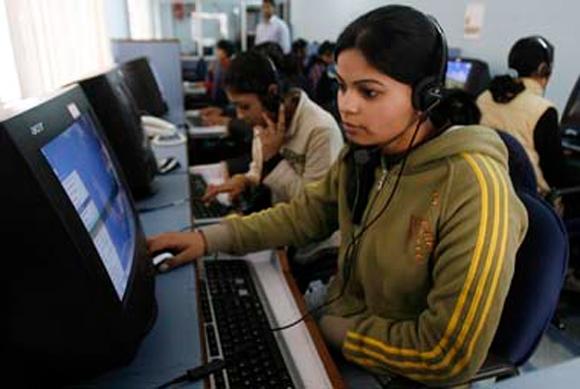 India's largest software services firm Tata Consultancy Services today said it has partnered British Council to train 1,000 university graduates in the UK at its Innovation Labs and software development centres.
The announcement comes during the UK visit of Prime Minister Narendra Modi.
Under the initiative, 1,000 British university graduates will have the opportunity to spend a year training and working for TCS at its Innovation Labs and software development centres across India between 2016 and 2020, TCS said in a statement.
The students will receive training in technical and commercial skills as well as digital and business skills.
Applications for the internships will open in the coming months, with the first cohort set to begin their roles in India in Summer 2016.
With employment opportunities in the UK IT sector set to grow at almost twice the UK average employment rate between now and 2020 according to the Tech Partnership, the Social Market Foundation has predicted that the country faces a shortfall in domestic supply of around 40,000 graduates in the fields of science, technology, engineering and mathematics per year.
The TCS-British Council partnership aims to address this challenge by helping to foster the next generation of digital talent and provide British employers with the graduates they will need to succeed in the future, the statement added.
"This partnership marks a great new phase in the UK's developing relationship with India... India is emerging as a global superpower and initiatives such as this will enable the next generations in both countries to engage, learn and grow with each other," British Council Chief Executive Sir Ciaran Devane said.
Between 2015 and 2020, Generation UK-India aims to support up to 25,000 young people coming from the UK to travel to India to gain experience, exposure and skills.
Since its launch in November 2014 by Greg Clark, UK Minister for Universities, Science and Cities and Indian Minister for Human Resource Development Smriti Irani, Generation UK-India has received more than 7,000 registrations and with over 2,600 completed applications for the first 500 places.
"As a technology partner to many large British businesses, we see their desire to exploit new and exciting opportunities presented by digital technologies. However, all too often, our customers are unable to do this quickly as the UK talent pool needs knowledge and training in these new technologies," TCS Chief Executive Officer and MD N Chandrasekaran said.
By providing 1,000 British graduates with the opportunity to work and train with TCS, TCS hopes to help address this skills shortage and give UK employers access to the digital expertise that they will need to compete and succeed in the hyper-connected Digital Economy, he added.
TCS has been operating in the UK since 1975 and works with some of the UK's biggest businesses including 33 of the FTSE 100.
It has more than 11,000 UK employees working across 30 locations in London, Edinburgh, Manchester, Leeds, Ipswich, Norwich, Peterborough, Swindon, Redhill and Liverpool.
Lead image used for representational purposes only. Image: Rupak De Chowdhuri/Reuters