The B-school also witnessed new roles in the domain.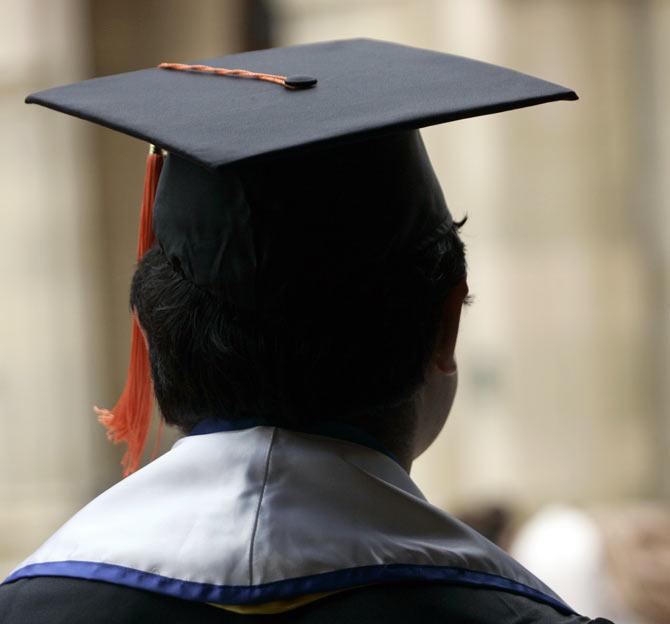 Marketing and finance have pipped consulting as the preferred sector and profile this year for summer internships at some of the top business schools, including the Indian Institute of Management (IIM) centres that have wrapped up summer placements for the year.
For the past few years, consulting has either been at the helm in terms of offers, or it has seen maximum participation from recruiters on B-school campuses.
As far as IIMs in Lucknow, Kozhikode and Kolkata are concerned, among other B-schools, these institutes have seen a larger share of internship offers being made in finance, thereby, outperforming consulting. However, as a role, sales and marketing was at the top at most campuses.
Wrapping up 100 per cent summer placements early this year, IIM-L saw 50 per cent increase in finance profiles with several new roles in the domain.
"This year marked the advent of most sought-after roles in the finance domain, such as investment banking and capital markets, with companies like Bank of America Merrill Lynch, Citi Markets and JPMorgan Chase recruiting from the campus," said the premier institute, which saw 150 domestic and international recruiters making offers to 459 students.
At 25 per cent, finance pipped consulting (20 per cent) in terms of the share of total roles offered at IIM-L whereas sales & marketing was the top domain at 35 per cent, followed by e-commerce at 10 per cent.
Around 40 companies hired for the first time from IIM-L, with over 60 per cent coming from sales & marketing, finance and e-commerce space.
Companies made 188 offers at IIM-Calcutta, including offers from five private equity firms and seven investment banking firms.
Goldman Sachs made the highest number of offers in finance while The Boston Consulting Group (BCG) was the top recruiter in consulting in terms of the number of students hired from the premier institute.
Financial services companies picked up 20 per cent of the batch from IIM-Kozhikode or IIM-K, as against consulting firms that recruited 10 per cent of the total batch.
However, around 30 per cent of the batch at IIM-K were placed in companies, such as Asian Paints, Colgate-Palmolive, HUL, ITC, L'Oréal and Marico in the sales and marketing domain.
Financial services companies offered roles in corporate finance, investment banking, risk advisory services, global investment research and corporate treasury.
These firms included American Express, Axis Bank, Credit Suisse, Deutsche Bank, Goldman Sachs and JPMorgan.
Around 100 recruiters made 359 offers with the average stipend rising by 25 per cent from last year at IIM-K.
Nearly 50 per cent of the firms participating in the summer placements at IIM Kozhikode were among the Indian & Global Fortune 500 firms.
Top recruiters like Amazon, Deloitte Strategy & Operations, Fidelity Investments, Goldman Sachs, Hewlett Packard and Pidilite extended 61 offers at the institute.
IIM-K also saw 35 new recruiters, including Amazon, Abbot, Bajaj Auto, Cipla, Kotak Wealth Management and Procter & Gamble, among others.
However, IIM-Bangalore or IIM-B saw strategy consulting emerge as the top recruiting sector, making 90 of the total 400 offers by 130+ companies within three recruitment slots.
This was followed by 54 offers in the e-commerce and technology sector; 51 in sales & marketing; 38 in general management; 32 in corporate finance and commercial banking; 27 offers in the investments and capital markets; 23 offers in the broad domain of information technology (IT) and IT consulting; and 21 offers in business analytics.
"IIM-B continues to be the preferred campus for consulting, finance and analytics profiles with many firms increasing their usual number of offers. Marketing offers have also substantially increased this year with greater interest from top recruiters and students in this domain," said Harsha Bhattad, student placement representative at IIM-B- the premiere institute that saw other major summer recruiters making 68 offers in varied internship roles.
Lead photograph: Jonathan Alcorn/Reuters