Did you know that overstaying our visa could get you arrested? Here's how you can be careful!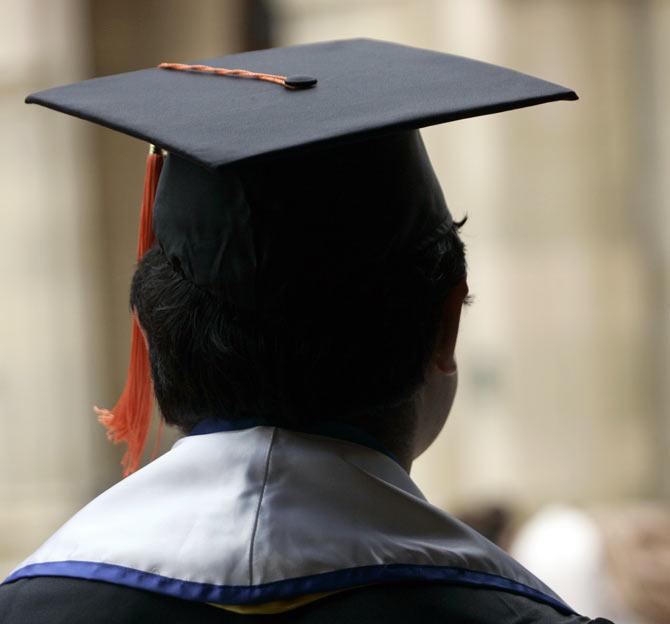 Getting admission at a reputed university in the US is a joy to behold for any international student.
They work really hard to make it to their dream destination and must take care not to squander such a precious opportunity by violating the laws of the land.
According to a PTI report last week, 300 Indian students in the US were caught in a sting operation for allegedly trying to illegitimately extend their stay in the country.
The operation was conducted by the department of Homeland Security and Immigration and Customs Enforcement.
As many as 21 brokers and middlemen including 11 people of Indian-origin were arrested.
For the benefit of students, listed below are a few things one must try and refrain from:
Taking up off-campus jobs
If you are on an F1 student visa, it is illegal to work off campus.
In a bid to make some extra bucks, some students take up off campus part time jobs like working at a gas station or a grocery store.
Students resort to these illegal means of earnings when they are hard pressed for finances and can't find suitable on-campus jobs.
Even if one manages to get an on-campus job, s/he needs to make sure that they don't work for more than twenty hours a week.
Immigration rules do not permit off-campus jobs under any circumstances except when there is an approval from the school under economic hardships.
Taking off-campus jobs may look like an enticing proposition but is not worth the risk it entails.
Overstaying on an F1 visa
Overstaying authorised period of stay can lead you to a serious problem as you will end up accruing the status of 'unlawful presence' as per the US immigration law.
If the period exceeds six months, and then you decide to leave the country on your own accord, you will not be allowed to re-enter US port for at least three years.
If the period of your unauthorized stay exceeds one year or more your entry can be banned for up to ten years.
Breaking US immigration regulations
As an international student, one must do their utmost to stick to rules throughout their stay in the US.
One is allowed to stay in the US as a full-time student and therefore it is imperative to understand and abide by the immigration laws.
Apart from ensuring that you maintain legal student status, you must also keep these documents including Passport, I-94, I-20, Sevis receipt, entry visa handy during the entire period of your stay.
If you have to travel to your home country for a vacation, you must ensure to get your I-20 signed by the designated school official and ensure it is valid when you re-enter the US port.
Using fake Social Security Number
This can serve as the gravest offence and can result in a lifelong ban from entering US ports.
Some students get enticed to use false SSN to grab unauthorised employment opportunities.
This is considered as a case of fraud and is punishable act on grounds of misusing social security number and false attestation on employment verification form.
Drinking and driving
Driving while one is under the influence of alcohol or a drug is a grave offence in the US.
Not only do you run the risk of having your driver's license suspended, you can even be put behind the bars.
Many students might not know that carrying alcohol in the car is strictly prohibited too.
One is only allowed to carry it in the boot (vehicle's main storage compartment) as they will not have access to it while driving.
Bribery
Staying in a country where corruption is rampant makes one prone to indulging in malpractices like bribery.
The US, on the other hand, has zero tolerance for such acts.
If you are caught jumping a red light and try to bribe the cop, this can backfire on you.
Never try to bribe anyone as this can land you in a more serious trouble than the original offence you committed.
Remember that you are going to the US to fulfil your long nurtured dream. Let not any negligence or ignorance come in the way of your success.
Lead image used for representational purposes only. Image: Jonathan Alcorn/Reuters

Collegepond is a career guidance company whose aim is to help students achieve their potential, crack the competitive exams and guide them in the application process for various courses across the globe.