Your application essay holds the key to your dream university, says Syam Chandra.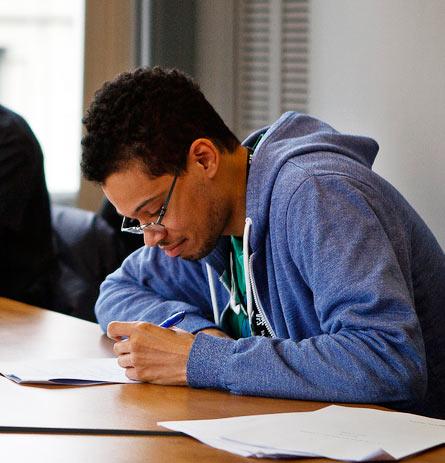 Writing a great general essay for the common application is an essential step to getting accepted into your American university of choice, and admissions counsellors typically use this to choose between otherwise similarly ranked candidates.
The key to understanding how to write one is understanding the purpose of what it's for, this essay is your chance to show your dream school everything about you that cannot be expressed in numbers and certificates.
What are your interests and how passionate are you about them?
What are your core values and where did you get them from?
How do you see your life heading in the next five, ten, twenty years?
These are questions that are impossible to derive an answer for from transcripts and SAT scores, but at the same time, are vital to choosing an ideal candidate.
The first step, therefore, is to see the 250 to 650 word limit of the standard Common Application essay as a crucial opportunity, not simply as a headache that you'd like to get rid of as painlessly as
you can.
Now that you've realised the importance of the essay, the next step is to actually write it.
To help with that process, what follows are ten basic principles to keep in mind to ensure that your final product is not only acceptable, it's extraordinary.
Avoid cliches
Don't rely on overly used phrases or concepts to soak up word count.
Ensure that the grammar is flawless
The most beautifully written essays can be ruined by the simplest of grammar mistakes, it takes the attention away from the writing and focuses it on its structural errors.
Proofread your essay multiple times.
Large words are not necessary
You do not need to, at any point, turn to a thesaurus to write a good essay.
Remember, this essay is all about demonstrating who you are.
Do not be afraid of revealing unflattering truths about yourself
This can be a difficult and seemingly insane lesson to implement in practice, like advising a football player to score own goals.
However, revealing a side of yourself that is not as pleasing allows you the chance to showcase a self awareness of your flaws, as well as an opportunity to demonstrate how you overcame them.
Make it interesting to read
The counsellor reading your essay has read hundreds of essays prior to yours, and will read hundreds more after yours.
Make yours stand out by forcing them to engage with it.
Make your essay funny so that they'll want to laugh, or make it sad so they'll want to cry, or anything in between.
Keep your concept simple
Within the first couple of sentences of the introductory paragraph, the reader should have a clear grasp on the topic, themes and direction of your essay.
Don't let yourself get sucked into long, irrelevant tangents, this is not the format for that form of writing. Instead, be direct, be clear and be precise.
Avoid dishonesty
This is a crucial tip, not because there is a chance that the school might find out about the lie (though that is always a possibility), but rather because good writing most often comes from a place of truth.
So don't invent anecdotes that never took place or put words in the mouths of your parents or your teachers.
Be honest with yourself and who you are, your passions and your goals, and that honesty will shine through your words.
Get feedback
Show your essays to the people you respect and those whom you know will give you their honest opinion.
Take their constructive criticism without bitterness, and use it to better your essay.
At the same time, if you feel strongly about something, have the courage and the confidence to do it your way and no one else's.
Lead image used for representational purposes only. Image: Vancouver Film School/Creative Commons
The author Syam Chandra is consultant at Trans Web Global, an international admissions counselling company.