"Getting a good job would depend on your academic performance and your ability to network."
"Do not just rely on the Internet. Get e-mail addresses of fellow peers at the college and communicate with them."
Collegepond.com, a career guidance company responds to student queries on international admissions.
If you have a query, e-mail it to us!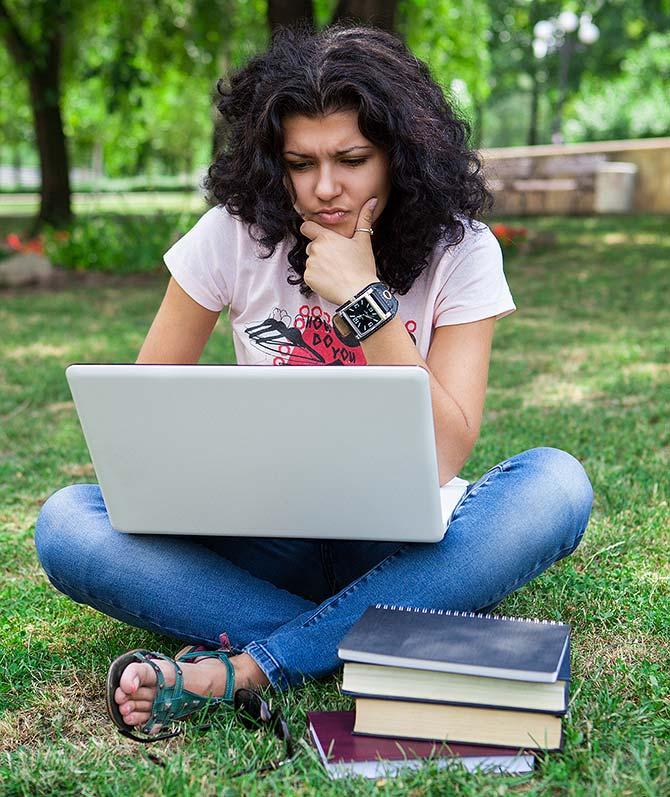 An international education offers the best opportunity to network and explore diverse experiences.
Choosing the right college and course is important so as to ensure you have the best return on your investment.
Here, experts from CollegePond.com attempt to answer some of our readers queries on how to choose the best international education.
---
Srihariprasanna Kumar Gadiparti: What are the foreign universities giving admissions through gate?
What is the procedure to get into these especially german universities? What are benefits?
Collegepond: Very few universities accept the GATE score?
Some that do, include National University of Singapore and Nanyang Technological University in Singapore and RWTH AACHEN and Technical University of Munich in Germany.
The admission procedure varies from university to university.
To know more about it, kindly go through the university websites.
---
Ashwani Tonk: I'm a dentist and I want to do MSc abroad. Pls guide me which subject should I prefer to get a good job?

Collegepond: There are a number of specialisations available for a graduate degree in dentistry.
It depends on what your strengths and interests are.
Getting a good job would depend on your academic performance and your ability to network.
---
Gaurav Seshan:I had completed my graduation in Bachelor of Science (Information Technology). Post that I have been working with Capgemini as a software developer.
I have an overall experience of 23 months. I have also completed my Master's of Computer Applications through distance learning from Sikkim Manipal University.
I am planning to migrate from India, as far as career goes I am more interested for managerial or leading a team and hence have an inclination towards pursuing MBA.
I have given my IELTS and have an overall score of 7.5.
I have applied for MBA/MIS dual degree course in Deakin University and La Trobe University both being full time courses from Australia for the November 2014 intake.
I would like to know whether it is the right choice and if I am in the right direction, also about job opportunities post my completion.
Can you also suggest me other options if the above courses are not appropriate? I am currently confused as to what options I have.

Collegepond: You are on the right track in the way you are evaluating the choices.
Check for the job opportunities available post graduation for the specialisation you intend to pursue.
Do not just rely on the Internet.
Get e-mail addresses of fellow peers at the college and communicate with them.
---
Akshay Dhiware: I have done my BTech in Mechanical engineering from an autonomous college (Walchand college of Engineering, Sangli).
I have three National and two State Level prizes for technical presentations.
Also I have won best reseach project back in 2012.
I am a member of SAEINDIA and have participated in all its competitions in India and won several prizes.
I have two years of experience in an MNC and have a patent to my name.
Could you please suggest which top universities will absorb me with a full scholarship particularly in the US and Germany?
Also could you please enlighten me regarding the prospect of PhD after BTech?
Looking forward to your reply. Thank you.

Collegepond: Getting a full scholarship to pursue a masters degree in the US is extremely scarce.
In Germany, there are better chances.
Also, the fees in case you do not receive a scholarship are much lower than that in the US.
If you want full scholarship, think about pursuing a PhD.
In order to do so, you need to first take the GRE.
You should also start communicating with professors regarding your research interests.
---
Lead image used for representational purposes only
Photo: CollegeDegrees360/Creative Commons
ALSO READ
Do you have questions related to pursuing an education abroad?
Simply write to getahead@rediff.co.in (subject: Study abroad query) and we'll publish the responses right here on Rediff.com.
(Rediff.com provides this information as a service to our readers. Rediff.com does not benefit monetarily by providing this service.)