Most graduates are not employable -- but you probably know that by now.
So how can you stand out in the five million students that graduate every year?
Virender Kapoor, author of A Wonderful Boss, draws up this checklist of things to do for young graduates! Are you one of them?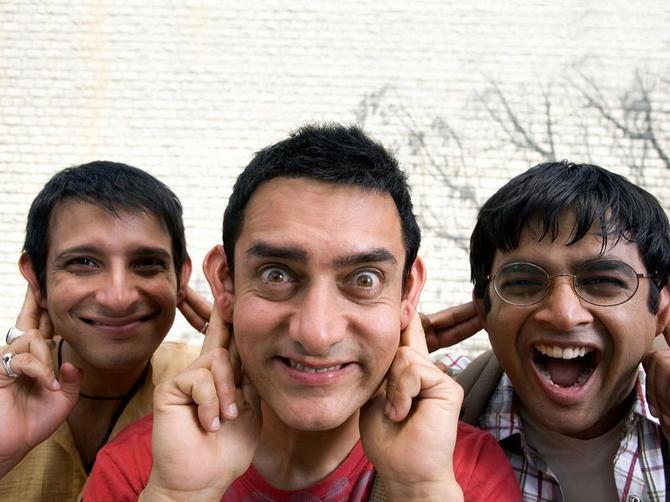 If you are a college student, you probably have good reasons to worry.
We produce some five million graduates each year, most of whom are unemployable.
So how do you stand out in a crowd of five million?
The good news is that you have age on your side.
You're probably between 18 and 22, dying to get out of college, get your first job and earn your first salary, right?
Here's the thing: your college degree gives you the domain knowledge.
Let's say you're an engineer; your curriculum will give you the basic working knowledge of your area of specialisation.
But the things that make you employable aren't often provided by the college.
So how do you make yourself worthy of a job?
1. Read, Read, Read
Ah! Got you there didn't I?
Most students begin reading newspapers and magazines just before their CAT.
Reading cannot be a once-in-a-lifetime exercise.
Reading helps you structure thoughts.
If you read widely you are able to articulate better.
So read; read indiscriminately -- novels, comics, romances, classics, self help books… take your pick.
Read the edit pages of newspapers; it helps you form your opinion based on what you've read of others.
The more you read, the easier it will be for you to explain the same thing in different ways.
2. Watch worthy TV channels
There are, literally, thousands of TV channels in India.
It is very unlikely that you'll not find one that isn't of interest to you.
At the same time, be selective of what you watch.
If you see yourself becoming a film historian or a movie critic, sure watch the movie channels but do so with an academic interest -- with a keenness to gather trivia or to learn something about the industry. (Also know that this also has to be supplemented with considerable reading.)
But if not, let movies be one of the things you watch.
Instead take a pick from any news channels -- national and international -- or even channels like History or Discovery.
I could go on; but you get the drift.
3. Use the Internet intelligently
How often have you used the Internet to just surf social media sites or simply copy-paste for your project?
The Internet is library that's available at your fingertips! Make the most of it!
Instead of blindly copy-pasting, read up, research and learn to re-write the matter in your words.
And how do you express yourself better? Refer to point number one! :-)
4. Pick up a part-time job
This is going the extra mile.
Look for a job, any job.
Offer to work for free. The idea of getting a part-time job while still studying is not as much to earn money as much as it is to learn.
There's nothing that'll teach you a thing or two about the real world like a part-time job.
5. Offer your services to an NGO
If working in a fast food joint doesn't interest you, offer your services to an NGO; there are hundreds that could do with your help.
And there's a lot you can learn from them too -- there's nothing really that can help you stay in touch with grassroots reality than a stint in an NGO.
6. If you have a family business, offer to help!
Having a family business is a boon! Make the most of it.
Visit the factory/shop every other day after college and learn how things work.
The trade may not be something you're interested in. But just as a part-time job, there is a lot you will learn.
Remember, no experience goes waste.
7. Plan your day
Once you're out of college/university, you will lose control of your day's schedule: your first job will ensure that happens!
So make the most of your time in college.
Regulate your life; get into a pattern; plan your day well; hit the gym, do yoga and keep yourself fit.
If this country is to make the most of this demographic dividend, we need fitter people! :-)
8. Improve your communication skills
Lack of communication skills remains one of this generation's biggest problems.
Learn to express yourself clearly.
Speak before a mirror; discuss issues with your friends -- not in a backslapping casual manner. Instead hold a serious discussion.
Participate in public speaking events -- elocution, debates -- so you are able to speak extempore.
Your sharp communication skills will hold you in good stead.
9. Choose your company wisely
As the adage goes: You are judged by the company you keep!
Be with friends who are more intelligent than you, smarter and sharper and better than you.
That's the only way you can improve.
The best way to learn a game is by playing against a better player.
There's nothing you will learn by defeating someone who's inferior to you, except a boost to your ego.
10. Go beyond your curriculum
Take up an art appreciation course or learn a foreign language.
Follow a course in photography or a computer course in coding or animation.
The list is endless.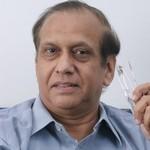 An extra-curricular course will add that all important extra line to your CV.
Pertinently, it will give you an upper hand over your peers open your world a little more.
So go forth, invest in yourself; there's nothing more valuable in your life than you!
Lead image used here for representational purposes only
Virender Kapoor's A Wonderful Boss: Great People to Work With is available on Rediff Books and can be purchased here.