International education consultant NNS Chandra shares advice on how to pick the right international education.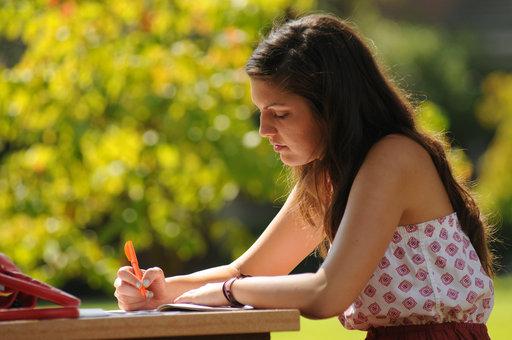 In an online chat with readers every Friday, overseas education consultant NNS Chandra offers advice on how to pick the right course and career abroad.
For those who missed the chat on September 23, here's the unedited transcript:
---
arunkumar narasimhamurthy vure: I am commerce post graduate and 10yrs exp in core finances that anything opt for me in management studies
NNS Chandra: What kind of core finances you have been on with, Arun Kumar?
Is that in accounting? Practising account management?
What kind of organisations? Govt? Private? SMB? Corporate?
If you are good with accounting I would encourage you to consider to look at PMO companies and their accounting practice.
Check out with PMI. It is growing field and lot organisations are moving in PMO model. E-mail me.
---
Mounika Mahatha: I am an orphan. I follow your blog and I am an avid reader of your articles. I admire you.
Just wanted to know what's my best choice or what's my next step so I can get a good job as I have done BCom and hence I am a graduate so should I go for CAT or GMAT?
NNS Chandra: Hi Mounika, Thanks for following my writings and appreciate your interest in my blogs.
---
Mounika Mahatha: I am in dilemma. Because these exams must be having eligibility criteria and I am probably not good for that? Please do reply. I need your counselling.
NNS Chandra: I answered your questions in first part of your query.
I would be glad to provide support to you what ever manner. Please do not hesitate to call or e-mail my office or to me directly.
---
PRACHI SHARMA: hello sir, I'm Vaibhav. I have passed my 12th and I want to know the procedure of getting admissions in Canada.
Also what eligibility criteria should a student fulfill to appear in MCAT.
NNS Chandra: I did not understand your question, Prachi/Vibhava- MCAT is a test for North American Medical Schools. And for a 12th grader it doesn't apply.
Can you please explain what you meant? You can e-mail me directly. I would be glad to help.
---
lakshmi jayaram: Sir how would you rate University of Colorado Boulder for embedded systems for MS
NNS Chandra: Hi Lakshmi, I had an american student of mine took their certificate program (Embedded systems program in Colorado) and had a good experience and landed up with a pretty good offer.
I have understood their Grad programme is solid but do not have direct experience.
Are you accepted in Boulder? It is a beautiful campus and great learning environment. Congrats.
---
Lead image used for representational purposes only. Image:University of Central Arkansas/Wikimedia Commons