A lot of work you do will be boring. You work from the moment you wake up to the point you hit the bed.
It wasn't the first time I was hearing this and I'm pretty sure it won't be the last.
In an age where it has become fashionable to romanticise entrepreneurs and 'passion calling' often refers to running your own business your way, we often fail to talk about the hidden reality of being your own boss.
It is true that running your business may give you certain freedoms.
However, the perceived scope of freedom is a massive myth.
As a first time entrepreneur, I have fallen for, and learned from most of these. So here I am, bursting the bubble.
Myth 1. You build what you want
Truth: It's never about you. You are always working for your customer, dependent on your suppliers, responsible for your employees and accountable to your investors.
Most entrepreneurs (including me) suffer from optimism bias and set out to disrupt the world with their ideas.
However, it's not long before the product hits the market that they realise a business only runs if there is a paying customer and a customer only pays when he gets what he wants.
Myth 2. You will only work on glam stuff like Strategy and Partnerships
Truth: (A lot of) your work will be boring.
From filling expense sheets to setting up systems, a large part of your early days will be filled with administrative tasks.
However menial or manual -- you can never say no to any of them.
While this will be a part of becoming 'Jack of all' in the long run; there will be multiple points along the way where you will feel like pulling your hair apart.
Myth 3. You work the hours you like
Truth: If you are starting up to achieve a better work-life balance -- there's a 99.99 per cent chance you will be disappointed.
You work from the moment you wake up to the point you hit the bed.
Your vendors might be available in the morning, customers would prefer to chat in the evening and your intern might be available only post dinner.
You might be out of office, but mentally you will always be at work.
On the positive side, you will learn to prioritise and unconsciously work the hours because of your love for the business but be prepared to never completely 'switch off'.
Myth 4. There is no stress when there is passion
Truth: While this line makes for a great wall quote, running your own venture is nothing less than an emotional rollercoaster.
Your business becomes a part of your identity and as a result all the highs and lows that come with it affect you personally.
From customer complaints to product breakdown to clocking new orders there might be times within the same hour where you go from anxious to irritable to cheerful.
Myth 5. Hire and delegate. It will all be done.
Truth: Delegating will divide your work but not your involvement.
No matter how brilliant your team is, a large part of being an entrepreneur involves managing your team.
It's your baby and as it grows, your team will depend on you for the feedback on whether it's headed in the right direction.
When I started writing this article, I was apprehensive on whether I am dissuading that budding entrepreneur reading this.
So here's my take -- I absolutely love entrepreneurs. Period.
For their ability to create, their vision and most importantly their inner crazy self which keeps them hustling.
Beyond success and failure, I am confident that starting a venture will take you through one of the most amazing journeys you will ever have.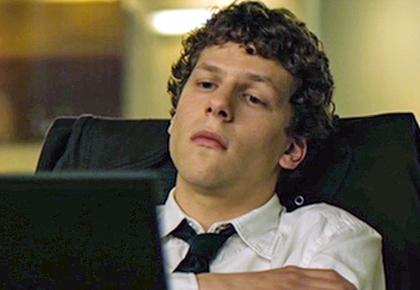 Lead image -- a still from The Social Network -- used for representational purposes only.