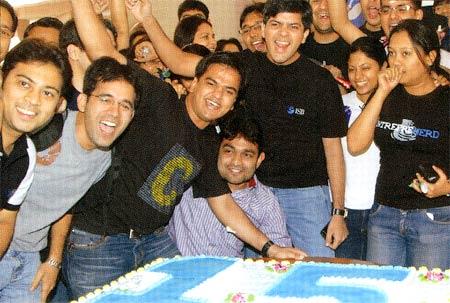 Manju Nichani, Principal and honorary Director of K C College of Management Studies, Mumbai, writes to students on how to tackle freshman year in college.
The shift from school to college is a milestone in any student's life. Young girls and boys move from a closed and protected world to an open and impersonal environment. Here, each of them is accountable only to himself for his actions.
As a result, many students believe that college life only means missing lectures regularly and going out with friends.
However, students need to realise that regular attendance is a necessary requirement for them to understand a subject.
The University of Mumbai has introduced a new Semester and Credit system and students must understand this system thoroughly.
They must familiarise themselves with all the facilities of the institution like library, laboratory, canteen, etc. They must learn about all the different clubs, associations and festivals of the college and
participate according to their interests.
Students must be strong in themselves and know their own minds. This will help them not to be swayed by peer pressure.
They must be careful about making the right friends only. Many times, during admissions, touts, who loiter outside campuses, swindle students. Hence, students should be very vigilant.
Young people should now explore all options and focus on building their career. College campus is a home away from home for all students and in case of any difficulty, they should immediately approach the members of the faculty or the office.
College life is an unforgettable and treasured experience and students should spend these years in developing themselves in all areas — academic, co-curricular and extra-curricular.
If you have an interesting college story to share, write in to
getahead@rediff.co.in
(subject line: 'My College Days') along with a photograph from your college memories, if possible and we'll publish the best entries right here.