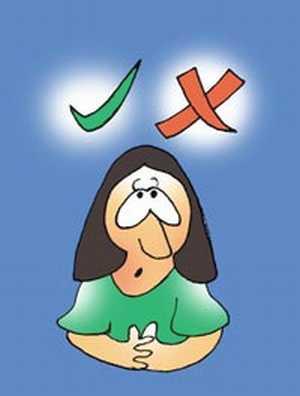 I did my schooling from a small town where almost all parents we knew wanted their children to be either doctors or engineers. MBA was not a very popular choice then. The only aim most students had was to get through the PET or PMT exam. This was so because most of us were not aware of other career options available then.

All of us want to do well in life but sometimes need help deciding which way to go. Whether you are just out of school/ college or a working professional, there are times when you find yourself confused about your next career move. That is where career counselling comes in.

How do you identify if you need career counselling?

1. I have just passed out of school/ college and don't know what to do next.

2. My parents are not able to guide me about various career options available.

3. I am not enjoying my current job and don't know what to do.

4. I am working at the same place for many years and don't know my options.

If your answer to any of the above situations is yes, then I suggest you seek the help of a career counsellor.

How can a career counsellor help students in defining their career path?

A career counsellor is a professionally qualified person who can determine your aptitude and is aware about the various career options available in the market. Here's what a career counsellor does:

Judges your aptitude: A career counsellor performs a study on his subjects to judge their aptitudes – with the help of various tests. While most students do fairly well in academics, each individual has a different aptitude when it comes to intellects. Every body who is good at mathematics need not become an engineer. There can be more hidden qualities in that person. This is what your career counsellor judges in you and helps you make an informed decision.

Breaks the barriers: "I want to be an engineer because my dad is one or wants me to be one." This is one situation many students face. Your career counsellor helps you come out of these situations based on your intellectual judgement.

Develops thoughtfulness: Most students are not able to decide about what career course to opt for till the time they are filling forms for further studies. The reasons for this are - lack of maturity and exposure. A career counsellor can help you in planning a thoughtful career.

How to go about it?

Many a times, a person knows what he wants to do in life but does not know the right approach to hit the target in terms of courses available or institutes that can train him/ her. Career counsellors can help you choose the right course and the right institute.

So, if you have decided to go for career counselling, take up some tests to determine your aptitude online and also look for some professional career counsellors in your vicinity who you can meet personally.


Kshipra Singh is the co-founder of http://www.careerride.com/, a website that provides answers to the technical and personal questions asked during an interview.