Risk management, shipping, aviation -- the options are many, says prof Dr Dayanand Pandey.
A new batch of management graduates get ready to enter the job market, it's important to review the latest requirements.
Based on hiring trends and future forecasts by experts, here's a list of top sectors that will hire MBAs in the years to come.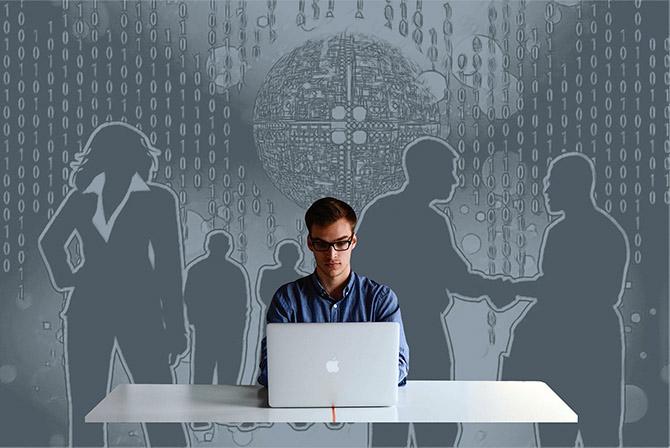 1. Aviation
Aviation is currently one of the most promising sectors. India is the third largest domestic air travel market.
In next ten years an investment of $25 billion will be pumped into this sector.
A demand for close to thousand air planes and air traffic growth of 13 per cent is predicted.
Apart from increasing the number of operational airports to 250 by the year 2020, Indian government is also rolling out multiple initiatives to bring small cities and towns to the air transport network.
Growth in aviation is also increasing demand for MRO (maintenance, repair and overhaul) facilities.
This sector will require professionals who understand fundamentals of airline operations; airport planning and management, aviation financial management, airline revenue management, aviation security and safety management, air cargo management, aviation regulatory management.
2. Energy, Power and Oil and Gas
This is an exciting sector for an MBA graduate as it includes invention, risk, strategic planning and operations.
The Government of India has set targets which will take the total renewable capacity to 175 GW by the end of 2022, making it the largest expansion in the world and providing plenty of opportunities for investors.
Energy trading is another interesting area within this sector that requires business acumen, planning and risk management skills of an MBA graduate specialising in this field.
3. International Business
With the ever-changing global economic landscape an MBA in International Business can open up career opportunities in a variety of sectors, in countries around the world.
China, Japan and India are already among world's top 10 economies and by 2050 Indonesia and Russia are expected to join this list.
This suggests that the majority of gross domestic product (GDP) is generated outside of the USA and Europe.
Therefore, the importance of professionals who understand international business is greater than ever as organisations and nations expand their business operations, engage in cross-border mergers and acquisitions.
In fact, International Business and Finance appears in the list of top 25 degrees with the fastest growing salaries by PayScale, an organisation that manages real-time database of salary for different profiles, and published by Forbes.
4. Logistics and Supply Chain
Supply chain and logistics are the most important back-end aspects of any business.
With the implementation of GST and infrastructure status, this sector has got a shot in its arm.
Consequently, the sector will be the next big job market in the coming years.
The biggest recruiters will be automobile companies, construction and engineering companies, followed by oil and gas, FMCG, heavy machinery, courier companies and retail firms.
5. Port and Shipping
Ninety per cent of India's trade happen through maritime transport. So, you can imagine the significance of port and shipping sector from domestic and international point of view.
The sector is one of the key focus areas for the Modi government. In a bid to boost and ease port construction in the country, new initiatives are being taken.
Shipping ministry has conceived new projects worth INR 8 trillion under its Sagarmala programme that includes constructing new ports and 142 cargo terminals at major ports.
Besides this, there are infrastructure projects worth over INR 12,000 crore in the pipeline including Jal Vikas Marg Project, which will lead to direct employment generation to the tune of 46000.
No doubt, there will be enough and more opportunities for specialised professionals who understand operations of this sector.
6. Business Analytics
You may wonder why an MBA in Business Analytics? But business leaders and managers need excellent analytics skills.
Analytics is an umbrella terms referring to the processes, technologies and techniques, which turn data into information and knowledge that drive business decisions.
Business Analytics is used in all major industries like financial services, retail, healthcare, manufacturing, energy, oil and gas, telecom, sports, social media, gaming, e-commerce, e-governance etc.
7. Urban Infrastructure and Smart Cities
There are amazing career opportunities in this arena for domain-specialised MBA graduates.
Career prospects include project management, project marketing, finance and accounting management, facilities management, project consultancy, mergers and acquisition management.
However, there is shortage of skills to anticipate the problems and devise appropriate solutions required to develop urban infrastructure and smart cities.
Other related sectors such as roads, power, aviation, seaports, railways, agriculture need specialists too.
The author Dr Dayanand Pandey is professor and director, School of Business, School of Business, UPES, Dehradun (UPES), Dehradun
Lead image used for representational purposes only. Image: geralt/Pixabay.com