Theatre professional Ira Dubey discusses the current situation of the Indian theatre industry, why there's a dearth of good teachers and performing venues and the challenges of finding a niche in a male-dominated profession.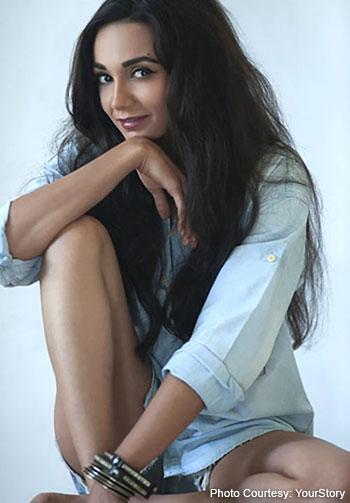 Ira Dubey is counted among the talented and intelligent young actors in the country today.
Having completed her studies at the Yale School of Drama she has appeared in films such as The President is Coming, Aisha and Turning 30.
She is an established theatre artist and television hostess.
Her acclaimed solo performance in 9 Parts of Desire, where she essayed the lives of nine different Iraqi women in conflict ridden Iraq, has brought her much praise and appreciation.
In a free-wheeling chat, Ira Dubey talks about her career journey so far and discusses why the Indian theatre and film industry needs an urgent upheaval of sorts.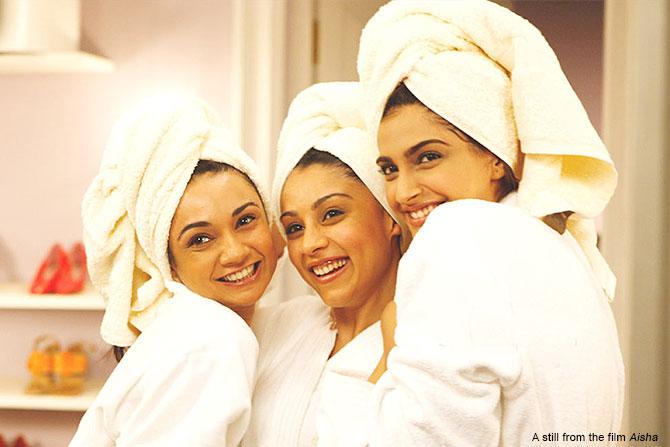 Growing up in a family of actors...
While growing up, I was literally my mom's (Ira's mom Lillete Dubey is an actress and stage director) 'pooch' (tail).
I used to be backstage helping, ushering, and giving brochures since I was six or seven.
Theatre is pretty much a part of who I am.
My mother is involved in it, both my aunts are involved in it, they have a children's theatre company and people joke that we are a 'nautanki' family.
So theatre is ingrained in my personality.
For me, theatre is quite an important and sacred space.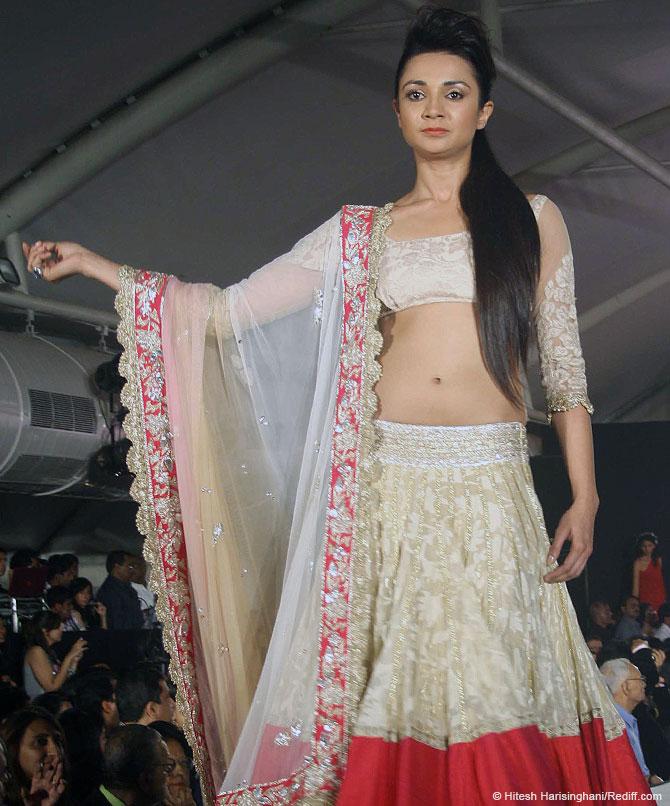 Ira Dubey walks the ramp for designer Manish Malhotra.
The evolution of the industry and its audience
I think it's a process that's so heartening to see.
There are so many young people interested in theatre.
It is wonderful to see how committed they are to the craft.
I think audiences in general have become supportive of theatre.
There is nothing like the feeling of an audience who is there to connect with you and is going through the entire experience with you.
At the end of the day theatre is the text, the actor and the audience.
Without the audience the actor is nothing, the play is nothing.
It's a quid-pro-quo one cannot exist without the other.
And what is heartening to see is that there is a lot of original work, a lot of freshness and vitality that we are seeing in the theatre world today as far as young people go.
People like Atul Kumar and Akarsh Khurana, who are upholding that flag and waving it very high and are very committed to the craft, are encouraging a whole new generation of not just theatre practitioners but theatre goers too.
The only lacuna that I see is in the teaching area.
We don't have enough schools.
I really admire people like Jehan Manekshaw who started an acting school like Theatre Professionals.
Venues are another problem. Mumbai has a serious shortage of good venues.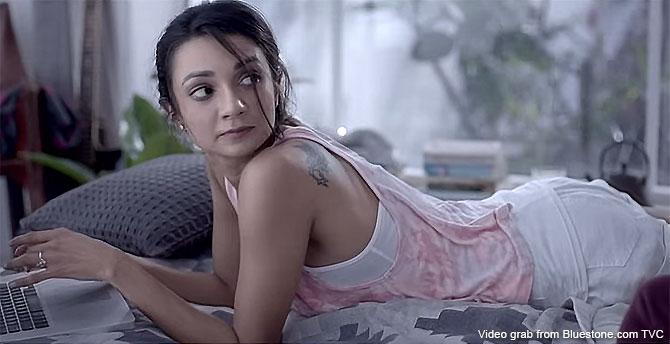 Opportunities for aspiring actors
There are a lot of opportunities for actors today.
One has to just be able to go out there and find them.
I just wish there was more opportunities for them to train themselves and learn their craft.
Dealing with financial uncertainty
Acting is also a function of economics.
As a theatre person one knows that one cannot survive purely off theatre unless one is totally committed to it and is able to make it a commercially viable enterprise.
As an actor we have to strike that balance between plays we love, which may not be commercially viable and plays we may not love but are a commercial success.
Whether you churn out 12 plays a year or two plays a year, you must know the commercial viability of that play.
Know your reasons and the audience you are doing it for.
The target audience of that play is also very important.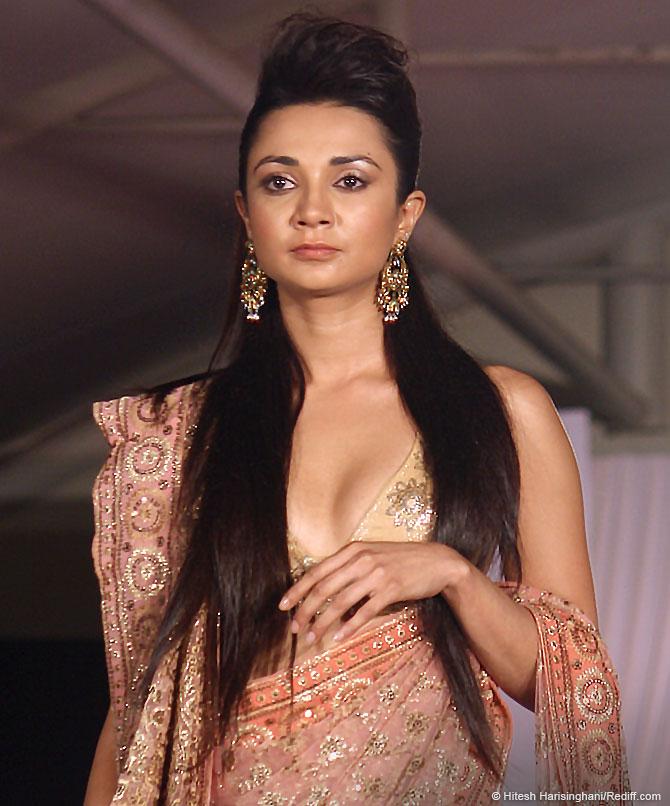 Ira Dubey walks the ramp for designer Shaina NC atca charity fashion show for cancer patients aid in Mumbai.
Current projects
My solo which I am taking to South Africa in September is called 9 Parts of Desire which is set in Iraq.
It's about 9 Muslim women. Although it is powerful, it is also very moving, and is an important piece of work, which is well written and quite dramatic.
I've got very good reviews for it, and I have got standing ovations for each and every show. Personally, it has been the most challenging piece of work that I have ever done, and I was petrified. It was one of the most rich and satisfying experiences.
It was important for me to get under the skin of not just these characters but also of Iraq.
It's a very different culture, a completely alien country.
One has to understand its social and political history.
I did a lot of research and that really helped me start living and breathing these people.
Heather Raffo, the writer, was very helpful.
I wrote her a lot of letters and I asked her a lot of questions; she was very supportive.
I think that a lot of interesting things happened with my voice and body when I was reading the text.
My voice and body dictated how these characters would come alive.
The intensive rehearsals where I was able to lock and get a grip of these characters were very helpful.
For example, Amal is a very fat woman and is full of life and her innocence is so appealing and funny, so once I found that 'sur', I was able to play on that.
I have a lot of references for these characters.
At the end of the day what will make the Indian audience connect to these characters is that they are real, they all laugh, have heartbreaks, and go through suffering.
Good work must be universal. It must be able to move an audience.
Accidents, deadlines and more every day challenges
Well, what really is 'messing up'? I think what happens is, with experience you are able to sort of cover it up.
Whether it's a fumble in a line, messing up an entry, or dropping a prop, you make it part of the act.
For example, if you have a cold or you're nervous, with experience you learn to use it in your performance.
Of course, I have never had these huge mishaps but I remember there was this one time in a play where somebody forgot a line and there was this awful moment of silence and when that happens obviously the audience is aware.
But the audience also is surprisingly sympathetic; they are sharing this experience with you.
Personal style of acting
My focus has always been on finding the truth or being truthful as an actor.
It sounds simple but it is actually very difficult.
As you have more experience you can tend to become more mechanical and that's the kind of actor I never want to be.
You may have very good delivery, you may have a lot of stage presence, you may have a lot of experience, you may be very articulate, you may know your lines, you may understand your character but what I'm always afraid of is one never wants to be mechanical and one never wants to be completely from the head.
I think that's where some of my training has helped me.
Schooling at Yale
I don't believe in any particular school of acting. I have grown up acting on stage.
I have my mother who has been a very big influence of course.
I wasn't sure I wanted to go to drama school and I contemplated that a lot because I didn't know how it was going to help me when I came back to India.
If I wanted to live and work abroad it would have definitely helped me but here I wasn't so sure.
But I went abroad, and I deliberately chose to go and study acting even at an undergrad level.
And there I learned all the various schools of thought -- be it Chekov, Stella Adler or Lee Strasberg -- but I have realised one thing that all of them are valid in their own way but each and every actor fine tunes their own method.
That is what makes that actor unique. I have always admired Meryl Streep because for the most part of her career she has been able to play a part to perfection and really become a character and yet be Meryl Streep.
For me it's a very tricky sort of balance to maintain.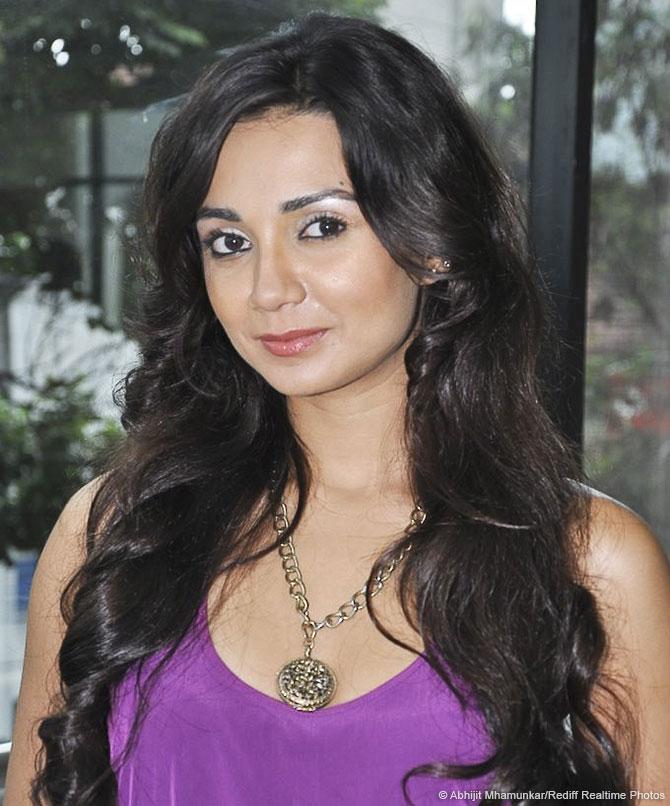 Ira Dubey at the launch of a Bollywood Aerobics Programme in Pune.
On being a woman
Theatre and films used to be a very male centric industry. It is changing now.
I think actors like Vidya Balan are changing the way it is, showing that we can hold our own.
My mom is a very good example of someone who is very successful.
My message to women is that keep at it.
I think we have as much to offer as any man in terms of talent.
I think the film industry needs to focus on talent rather than looks.
One thing I appreciate is that there are so many actors out there who are not the best looking but are brilliant actors.
That is something we should encourage here.
I think young women today should take their craft seriously and not compromise.
Be true to themselves and do the kind of work they want to do rather than focus on being a superstar.
At least that's what is important to me.
ALSO READ: Dancer, actress, Stanford grad: Lavanya Ashok shares her life lessons