What made these 10 businesses rise above the rest? Read on to find out...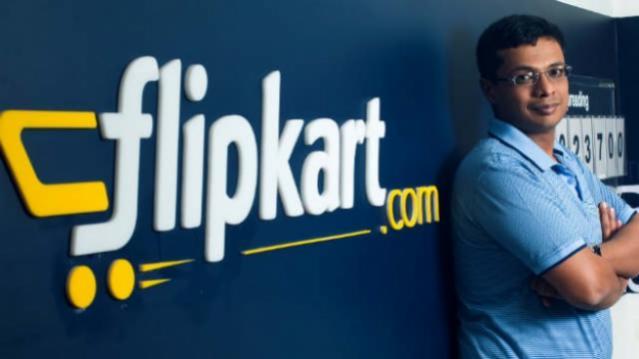 A business becomes a brand when it successfully connects with its consumers either intellectually or emotionally.
As many brand gurus will tell you, a brand should stand for character.
This personification of the products that a business is selling allows the business to surreptitiously make a place for itself in the hearts and minds of the consumers.
As Vani Kola, MD of Kalaari Capital, says in her article 'What it takes to build a global brand', "When brands are created thoughtfully and with a purpose, they become strong brands."
Though the Indian start-up scene is relatively new when compared to the one in Silicon Valley, a number of start-ups have managed to become brands to reckon with in less than 10 years.
In his article on '5 brand building essentials for every new start-up', Sushant Saini, a finance professional and an enthusiastic starter, says, "While a need is fulfilled by a commodity, aspirational value is fulfilled by a brand."
In a dipstick survey (a poll involving open ended questions) that involved some of the movers and shakers of the Indian start-up ecosystem, YourStory found that though most of the start-ups in the list almost matched with every respondent, it was interesting to see how their placement varied in the individual list.
We came up with the final list based on how many times a particular start-up was nominated.
1. Zomato
Ravi Gururaj, serial entrepreneur and angel investor, included Zomato in number six position in his list.
According to him, "Zomato is still the king of the hill among food tech start-ups."
"I chose Zomato in my top 10 list for the international expansion and the way it has covered cities one after the other and how it integrated into food ordering after starting with menus," adds Pranav Suresh of Start-up Village.
Vikram Upadhayaya of GHV Accelerator says, "Zomato is the leader in the foodtech space with asset-light model that has grown global."
2. Flipkart
According to Ravi, Flipkart should figure in the list "for its audacious scale, its ability to break barriers, and for being our unicorn among unicorns."
Pranav includes it because Flipkart has made "entrepreneurship cool."
Vikram Upadhyaya says, "Flipkart is the first Indian unicorn start-up which not only changed the e-commerce game but also the Indian VC valuation perception."
3. InMobi
InMobi figures in the second position in Pranav's list "for taking on Google and innovation."
Ravi agrees, adding, "InMobi is the one India tech company that is truly nipping at the heels of global leaders."
According to Vikram Upadhyaya, "Inmobi is the first Indian unicorn with global market presence."
4. Paytm
In Pranav's list, Paytm figured in the number 10 position "for the speed of growth and the switch it made into the new-age commerce from its earlier avatar."
5. Practo
Rajesh Sawhney of GSF Accelerator, who nominated Practo in number three position, says, "The Indian tech start-ups that I think have acquired cult brand status are category leaders.
They have created a new user-behaviour and have a certain degree of consumer loyalty."
6. BookMyShow
Ravi has BookMyShow on number five in his list because the start-up is "convenience at your fingertips just when you need it."
7. Ola
Pranav says he included Ola for "the speed of execution," while Ravi included it "for always being uber available."
8. Snapdeal
Ravi nominated Snapdeal in number four position because, "we love them for deals, deals, and more deals 24×7." Pranav included Snapdeal "for the pivot and the scale it has achieved."
9. Freshdesk
Because as Ravi says, "It is our SaaS champion on whose shoulders rests an entire industry segment's future prospects." Pranav places it at number nine "for the product."
10. RedBus
Sunil K Goyal of Yournest Angel has nominated RedBus right at the top in his list.
He says, "I picked up start-up brands with the recency factor and in the consumer domain.
The one's who have made a mark on the consumer minds with their novelty factor and managed to differentiate with minimal funding in their initial years.
Marketing ingenuity is reflected in the way they approached customers with a sustainable business model.
If we try to recall yesteryear start-up brands that come to mind are -- Indigo, LemonTree, Micromax, Naukri.com, MakeMyTrip, and JustDial."
According to Prajakt Raut from The Hub for start-up, "Different stakeholders will have different parameters on which they will evaluate start-ups.
"For investors, the key criteria will be whether their concept addresses a large market opportunity, whether the product/service has a reasonable chance to be a dominant player in the marketplace, whether the business case is strong, and whether the investors have a reasonable chance of an exit.
"Most importantly, investors would value the quality of the team -- completeness, competence, commitment, and passion for the domain, etc."
He adds that for customers, the quality of the product/service, strength of the value proposition (and price-value equation), the overall experience of interacting with the company, and the brand equity will determine their preference for the brand.
He says, "For prospective employees, the key criteria could be quality of the founding team, the largeness of vision, and overall brand equity in the market etc."
"Overall, across all the three stakeholders, the scale of operations and speed of scale always creates a good feeling, that is, any brand appears to get credibility with scale."
(Disclaimer: this is just an indicative list based on a dipstick survey)
Lead image used for representational purposes only. Credit: Courtesy, Flipkart