Do not ignore the importance of appreciation and rewards. Here's how you can treat your employees right.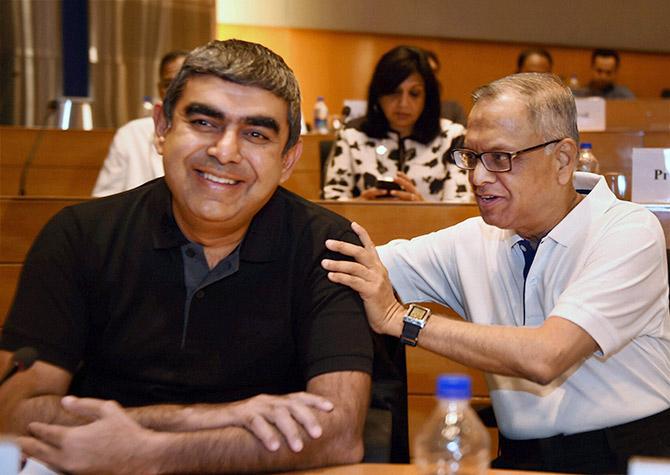 Work environment is getting more volatile and ambiguous today.
The growing number of attrition rate completely backs this statement.
Recently, Infosys announced its plans to give 100 per cent variable bonus to employees to stem attrition.
How do you think you can make a difference to your team?
It's simple. Tell them how valuable they are to you and feel them cherished.
No, you do not have to walk up to them and tell that 'you are valuable to me.'
Instead, you need to do something about it.
Although you may Here are some tips to get
Build opportunities for your team for new experiences
Your team eyes for something new to work upon and get new experiences.
They'll handle the work, but you have to build opportunity for them first.
Maintain transparency
Two things that you must never compromise with are honesty and transparency.
Be honest and transparent with your team while giving feedbacks.
It's true that there would be situations when you'll have to share the hard truth, but you need to handle it smartly to get the positive results.
Little efforts matter a lot
A quick appreciation mail by you can boost a lot of energy of your team.
It won't take much time; just write a line for why you value them and how their work matters to you.
And yes, if you cannot figure out one reason for why you value that employee, then take it as a red flag.
Tell them you care
Not like best friends, but still you need to know your employees like something about their families.
This would not just help you to know what motivates the employee but would also develop a healthy understanding.
Consider their safety
Safety is important factor to look at.
Parking areas or buildings should be properly lit specially after working hours for those who work till late.
Also, consider reimbursing workers for after-hours cab facility for their comfort and safety.
Keep them fed
Yes, you read it right.
Food not just increases energy level but also helps in motivating employees.
Keep some healthy food options in the pantry, or offer reimbursement for meals.
Be a great boss
One of the main reasons for why employees quit from job is their immediate managers.
You also need to work a bit on employee retention strategy to ensure you work with the great team.
Recognise and Reward
Recognition and incentive programs make people feel appreciated and proud of their work.
So, work upon reward and recognition programs that are effective and economical.
Lead image used for representational purposes only
Photograph: Shailendra Bhojak/PTI