To land a great internship, you must be able to crack the interview. Here are some tips to help you.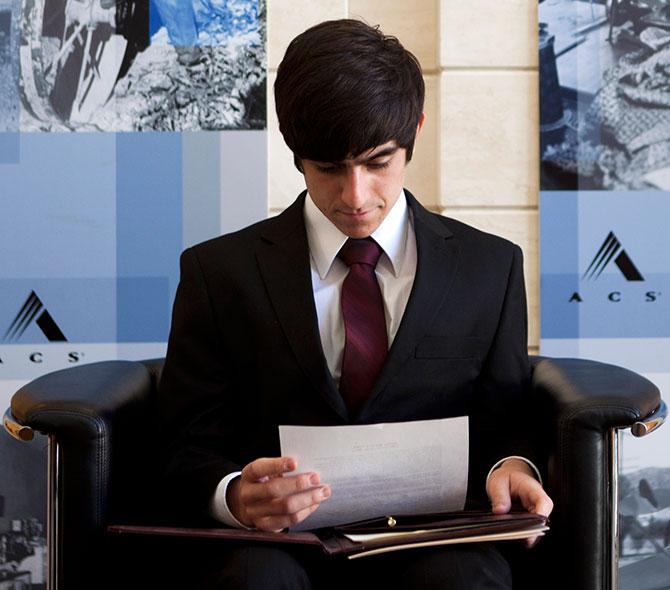 The months of April and May is when companies visit campuses for recruitments.
A professional internship is perhaps the best way to add value to your education.
If you haven't started applying yet, perhaps you must start right away.
If you have an upcoming interview, here's what you must do.
Be prepared
Keep your resume handy and prepare your formal suit for the day.
Make a list of the questions that you would want to ask the interviewer.
Look up for some sample interview questions and practice answering those.
First impression counts
Be prompt, be yourself, present good non-verbal behaviour and maintain eye contact with the interviewer.
These are few things I would want you to take care of to set the stage for successful interview.
Talk about your skills and accomplishments
You do not have work experience, so what, you do have your accomplishments and volunteered work to talk about.
You also have to portray your best of skills, like ones which you are good in.
Give examples
Like numbers speak for themselves, even examples would talk for themselves.
If you are talking about the skills in which you are good at, don't forget to mention the example or a particular situation that backs it.
If you got samples of your work, don't forget to bring them with you.
Focus on your positives
During the interview, you might be asked to talk about your weaknesses or strengths.
In such situations, you just have to focus on your positive points.
Even if you are talking about your weaknesses, don't forget to mention how you recognised those, and how you're working to improve.
Here are ten common interview questions that are likely to be asked in an internship interview:
Why do you want to intern here?

Which classes do you like the most and least?

What do you expect this position to be like?

Why should we hire you?

What do you aim to achieve with this internship?

How will this internship add value to the course or programme you're pursuing?

What are your salary expectations?

What are your plans after graduation?

Why did you pick your school?

What do you know about this specific industry and what are some trends that occurred in the past few years?
Lead image used for representational purposes only.
Photograph: Patrick T Fallon/Reuters
ALSO READ