Although most start-ups resort to cost-cutting via salary cuts and layoffs, you must be compassionate to your employees and incorporate smarter alternatives to reduce costs suggests Naval Goel.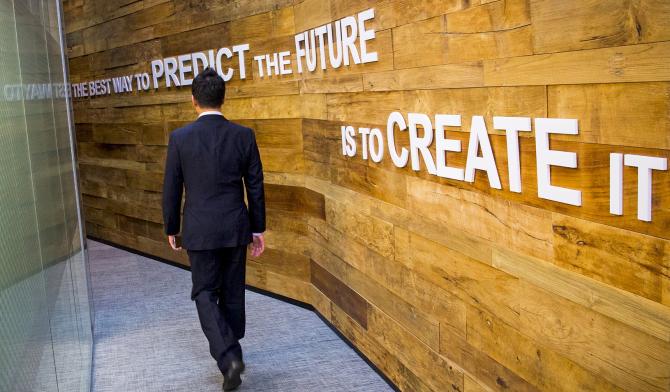 As the novel coronavirus outbreak took shape over the last few months, various countries all over the world were quick to announce a complete or partial lockdown as a precautionary measure to contain the virus.
Start-ups and enterprises, irrespective of their size, were compelled to adopt the work-from-home model for its employees.
Now that normalcy seems too far ahead, the new normal is to cope up with the situation until it gets better.
Let's face it- these are not the best days for start-ups that are trying to make the cut.
The pandemic has triggered a recession which shall certainly result in a massive cash crunch for start-ups.
Additionally, the deficit of demand in the market and challenges like cash management, and leadership complexities is what makes it difficult for most start-ups to keep their business running.
As stated by various business magnates, the only goal of every business, be it a start-up or small and medium enterprise, is to ensure its survival through building a sustainable management model that an organisation can fall back upon in the long term as well.
To stay afloat during the pandemic, a start-up may follow the below-mentioned tips.
1. Turn towards internal cashflows
While you cannot avoid the delay in payments from your customers, you must come up with new ideas on building your internal cashflow system to ensure that the cash crunch within the organisation is minimal.
Speak with your management team to open memberships or subscriptions to your organisation for your existing as well as potential customers so that finances within the organisation don't dry up.
In this process, you may come up with a sustainable revenue model and may also earn a new set of customers.
2. Invest in HRMS (Human Resource Management System)
Human resource is the most treasured resource in any organisation. But managing your employees and interns while they work from home can be a bit of a challenge.
Employers can expect a drop in employee motivation during the lockdown which must be managed by effective communication.
It is also important for the supervisors to check the employee's productivity and take measures to boost the same.
While CEOs must contemplate draconian cuts to operational expenses, they must also invest in HRMS systems that include features like payroll management, tasks and checklists, attendance management, employee self-service portal, project timesheets, HR helpdesk, performance management, and appraisal and more.
This will make it easier for employees to access data anytime, keep track of projects, and map their progress. You can keep them engaged as well as motivated.
3. Improve your presence digitally
Notwithstanding whether your sales revenue model is traditional or more suited for digital platforms, you must work on making your digital presence firm.
You can utilise the time to restructure your website to make the interface more user-friendly and easy to navigate for the customers.
You can also take time to alter your content structure to make the Search Engine Optimization game better.
Ask your team to come up with strategies for social media marketing and curate content that appeals to the target audience.
4. Be prudent with your spending
It goes without saying that start-ups must be prudent in their spending.
You must do a cost-benefit analysis of every option available before shifting gears to adopt a more sustainable model for the business.
Although most start-ups resort to cost-cutting via salary cuts and layoffs, you must be compassionate to your employees and incorporate smarter alternatives to reduce costs while the pandemic lasts such as the stock-option plan for employees, or promise them a commission for the salary sacrificed as long as the pandemic lasts.
You can also guarantee bonuses in the upcoming year.
In case the expenses are too hefty for your organisation to bear, you can avail facilities for easy loans made available by the government at concessional rates.
You may use this opportunity to inject some additional liquidity into your business and finance a digital infrastructure that sustains for the years to come.
Remember, every start-up of your likes is dealing with the repercussions of the recession triggered by the pandemic, unless they are selling products that are the need of the hour like sanitisers, or software for video conferencing.
It is only wise to identify the aspects of your business that you have control over and find ways to boost your organisational productivity.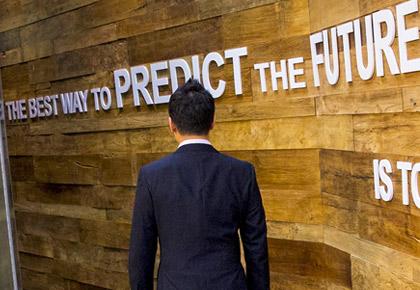 ---
Naval Goel is the CEO and founder of PolicyX.com. He can be contacted on ga@rediff-inc.com.
---