Overseas education consultant NNS Chandra shares advice on how to pick the right international education.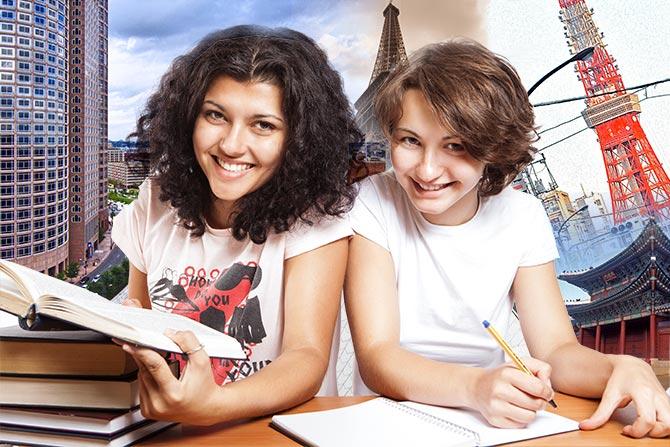 In an online chat with readers every Friday, overseas education consultant NNS Chandra offers advice on how to pick the right course and career abroad.
For those who missed the chat on January 20, here's the unedited transcript:
---
Subbu: Hi Mr Chandra, my son has done BE IT in 2016 with higher 2nd Class.
He got placed in Campus in a MNC and he now wants to pursue MBA from abroad after 1 year to 1.5 years of experience. Please suggest some options.Regards,Ajay
NNS Chandra: Good idea, Subbu, if your son is interested in management. I teach some courses for grad students in Management and communication.
Is he considering USA/Canada? Or is he looking at Europe?
Please ask him to send me the full details, academic records, his current fob profile. I would be glad to guide him.
---
ANIRUDDHA BASU: Hi Chandra I'm Arjun a final year B.Tech student and scored CGPA around 8.5 upto 6th semester in average looking for university in Australia for study MBA in finance.
Kindly advice the procedure step by step right now so that I may avail this opportunity.
NNS Chandra: Finance after BTech? Great Aniruddaha Basu. Which universities are you considering?
You've got good academic record. What training or experience you have in management and finances?
I will strongly recommend work towards gaining knowledge and experience in accounting, business. The requirement for MBA is some Australian Universities are not too much.
---
Deepa Bist: My son who has done BTech and now is working for 2yrs wants to go foe MBA at HKU Hong Kong. What could be the beast strategy for experience and GMAT results.
NNS Chandra: Hi Deepa Bist, Great University. Wonderful spot to learn business, understand concepts of management.
GMAT and experience are crucial in HKU. I believe they require minimum 2 years of full time work experience.
Where is your son working now? What kind of position, job title?
One idea to get his application stronger is to work towards industry certifications and professional designations.
---
Randeev Mehta: How important are university rankings? There are so many rankings available -- which are the more credible ones?
NNS Chandra: Great question Randeev, My short answer is - IT DEPENDS!
Generally, various rankings consider combinations of measures of funding and endowment, research excellence and/or influence, specialization expertise, admissions, student options, award numbers, internationalisation, graduate employment, industrial linkage, historical reputation and other criteria.
---
Have questions for NNS Chandra? Post them here!
Lead image used for representational purposes only.