Education counsellor NNS Chandra offers advice to students on entrance examinations, admission procedures at international universities.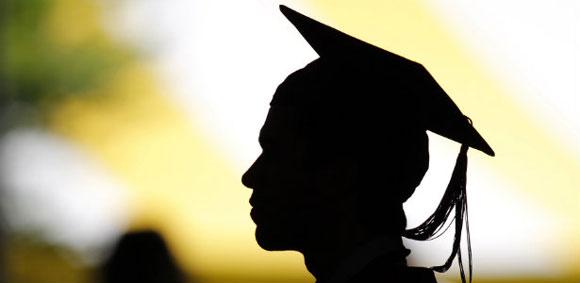 In an online chat with readers every Friday, overseas education consultant NNS Chandra offers advice on how to pick the right course and career abroad.
For those who missed the chat on May 5, here's the unedited transcript:
---
mukundan sampath: How good are the IIIT's as compared to the Private Universities. If a choice is to be made to admit my ward for ECE between IIIT and VIT, which should be chosen?

NNS Chandra: Hi Mukundan Sampath, I have been to IIIT HYd and to VIT. Am impressed with infrastructure in both places.
At VIT, I thought I saw student to faculty ratio and students access ratio to infrastructure wanting.
I have understood from interacting with educators that some IIITs (relatively newer ones) are facing challenges in qualified faculty. But they might have overcome those challenges by now.
---
Rakesh Anan: Dear Sir, My son wishes to be a pilot. From where he can get such training in India and abroad? And what is the job scope and career in this line?

NNS Chandra: Very nice, Mr Rakesh Anan. Most of cities around the world, including in India, where there is a an airport, probably would have a flying club and a flying coaching school of some sort. At least in North America it is very popular.
You could learn the basics of flying and accumulate hours on air. Practicing on higher stuff, practicing with flight simulators etc are available in flight schools in several places. Commercial pilot training, FAA approval etc are few things one should look at while searching.
I have few of my students getting trained in Brandford, in Daytona Florida etc, they have good experience. I had some friends study and work at Indira Gandhi Rashtriya Uran Akademi in Amethi. Ask your son to do his research and get back to me, please.
---
G.NAGANI: Respected sir,I, Gopal Nagani from Rajkot Seek advise in following Matter. My son wants to study (Presently studying in 12th Science) in B.tech in Computer Engg. or Information Technology. Can you give us information which university provides two year study in India and last two years at abroad university. What is advisable from your point of view?
NNS Chandra: Hi Nagani, several schools in UK do now have campuses in India. Some engineering schools in India offer part study abroad.
I am yet to come across a truly integrated and smooth academic partnership leading to a combined degree.
---
Lead image used for representational purposes only. Image: Reuters
Have questions for NNS Chandra? Post them here!