The actress, who plays Meredith Grey on the hit American TV series, takes on the pay gap problem in entertainment like a badass.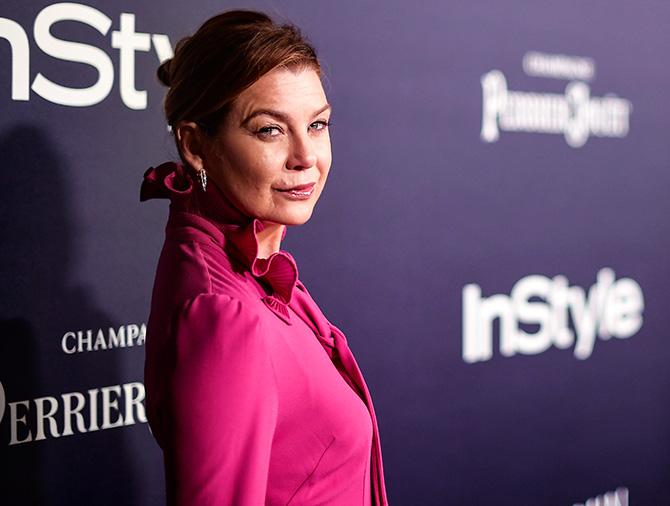 Ellen Pompeo attends the Third Annual 'InStyle Awards' in 2017.
Photograph: Matt Winkelmeyer/Getty Images

Ellen Pompeo has grabbed the top spot as television's highest-paid actress. She's reportedly being paid $20 million for seasons 15 and 16 of Grey's Anatomy, the popular American medical drama in which she plays the titular Meredith Grey.
While this may seem like a huge leap and a reason to celebrate, for Pompeo, who's been an actor and co-producer of the superhit series, the journey to the top wasn't an easy one.
In a no-holds-barred interview to The Hollywood Reporter, the 48 yr-old artist spoke about her fight to earn what she deserved over a period of 12 years.
'I'm 48 now, so I've finally gotten to the place where I'm OK asking for what I deserve, which is something that comes only with age,' Pompeo told The Hollywood Reporter.
'Because I'm not the most 'relevant' actress out there. I know that's the industry perception because I've been this character for 14 years,' she reasoned. 'But the truth is, anybody can be good on a show season one and two. Can you be good 14 years later? Now, that's a f**kin' skill.'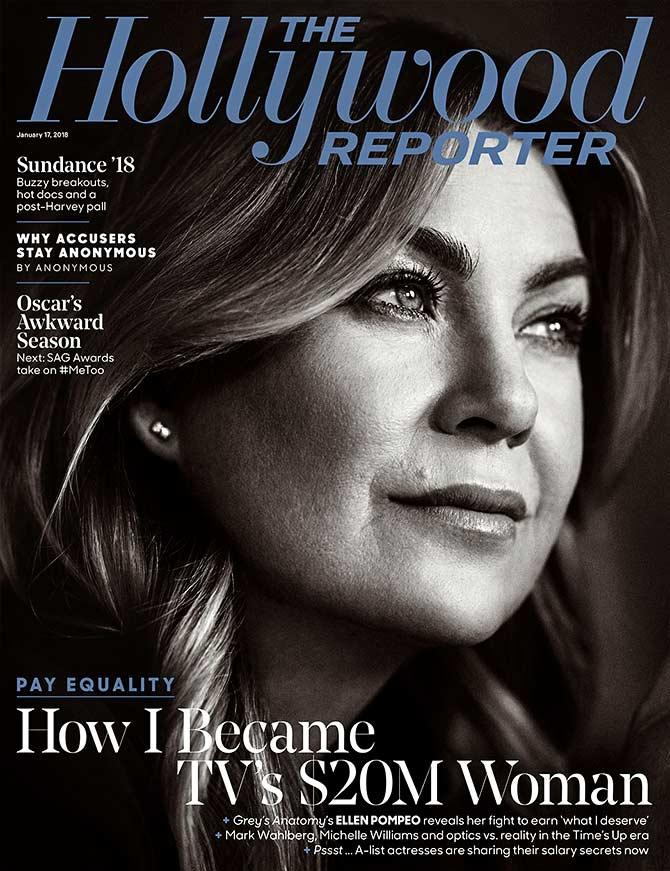 Ellen on The Hollywood Reporter's January cover.

In the magazine's January issue, Pompeo talked about the first time she mentioned a pay hike after Patrick Dempsey quit the show in 2015.
'At one point, I asked for $5,000 more than him just on principle, because the show is Grey's Anatomy and I'm Meredith Grey. They wouldn't give it to me.'
So why didn't she walk away from the show?
'It's my show; I'm the number one. I'm sure I felt what a lot of these other actresses feel: Why should I walk away from a great part because of a guy? You feel conflicted but then you figure, 'I'm not going to let a guy drive me out of my own house,' Pompeo reasoned in the interview.
She went on to talk about how production houses exploit actors, particularly young females, on remuneration.
'A 24-year-old actress with a few big movies is, even though she's probably being paid shit -- certainly less than her male co-star and probably with no backend. And they're going to pimp her out until she's 33 or 34, and then she's out like yesterday's trash, and then what does she have to take care of herself?
'These poor girls have no real money, and the studio is making a fortune and parading them like ponies on a red carpet. I mean, Faye Dunaway is driving a fuckin' Prius today. Now, there's nothing wrong with a Prius, but my point is, she had no financial power. If we're going to invoke change, that has to be part of it,' Pompeo lashed out in her exclusive for The Hollywood Reporter's January issue.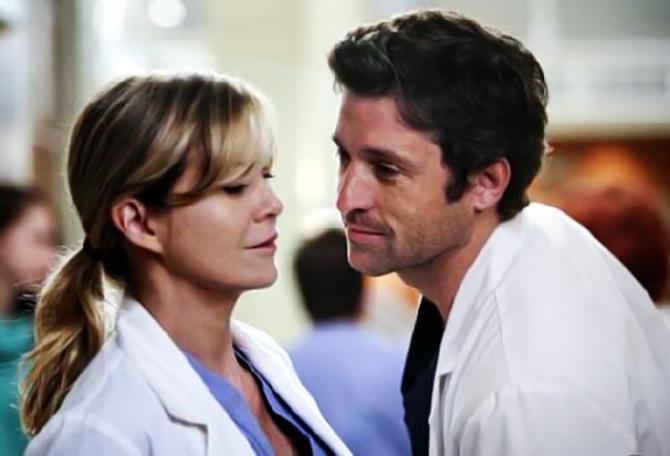 Ellen Pompeo and Patrick Dempsey in Grey's Anatomy.

To put things in perspective about how artists are exploited, she gave several examples.
'I don't know if you listened to Jay Z's latest album, but in one song he talks about how all the white guys own the record labels and they say to these artists, 'Oh, here's a $3 million advance,' while they're making billions.
'The artists are chasing Grammys and Lamborghinis, so they think, 'Oh yeah, I'm rich.' Meanwhile, Sony just made fucking $500 million, and they gave you $3 million and you think you're doing amazing.'
The actor also revealed how difficult it was for her to broach the subject of salary, ask for a raise.
'Now, maybe it's my Irish Catholic upbringing, but you never want to [be perceived as] too greedy. Or maybe it's just that as women, that's our problem; a guy wouldn't have any problem asking for $600,000 an episode. And as women, we're like, 'Oh, can I ask for that? Is that OK?'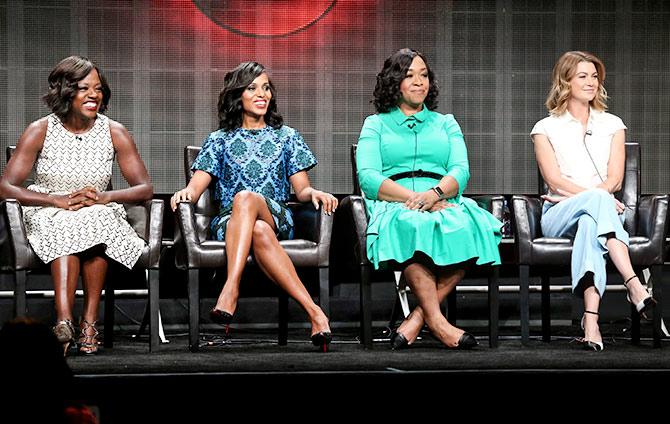 (From left) Actresses Viola Davis of How To Get Away With Murder, Kerry Washington of Scandal, executive producer Shonda Rhimes and actress Ellen Pompeo of Grey's Anatomy at a panel discussion in 2015.
Photograph: Frederick M Brown/Getty Images
She particularly thanked executive producer Shonda Rimes who supported her quest: 'I'd call Shonda and say, 'Am I being greedy?' But CAA compiled a list of stats for me, and Grey's has generated nearly $3 billion for Disney. When your face and your voice have been part of something that's generated $3 billion for one of the biggest corporations in the world, you start to feel like, 'OK, maybe I do deserve a piece of this,' she told the magazine.
On Wednesday, Hollywood Reporter posted a link on Twitter to the story saying, '@EllenPompeo reveals Patrick Dempsey was used as leverage against her in salary negotiations 'for years'
Since the video interview was released on social media, fans and colleagues have been congratulating the actor.
Leading the day was Shonda Rhimes, who shared the story and wrote: 'Everybody needs to read THIS article. @EllenPompeo is a brilliant badass.'
'THANK YOU @EllenPompeo for sharing your thoughts, your fight, your achieved autonomy. An important contribution to the equality, respect, and dignity discussion. ❤️ Hope all the networks and studios are listening,' actor Debra Messing tweeted.
Did you know?
Ellen Pompeo's is not an isolated case where female actors were paid less than their male counterparts.
According to a recent Forbes report, actor Mark Wahlberg got paid much higher than his female co-star and portential Oscar nominee Michelle Williams for reshooting parts of Ridley Scott's All the Money in the World. Wahlberg, the report suggests, negotiated an additional $1.5 million as against Michelle Williams, who was paid merely $1,000 for her reshoots.
In 2017, E! News host Catt Sadler left the network when she realised that her co-host Jason Kennedy was making double her salary for several years. She told PEOPLE magazine she did not negotiate because 'E! didn't come close -- nowhere close, not even remotely close' to matching Kennedy's salary.
Priyanka Chopra also spoke about the pay gap in Hollywood to Glamour: '

I'm still used to being paid -- like most actresses around the world -- a lot less than the boys.'