Between 3 pm and 4 pm, Amit Chaudhary from Sarkari Jobs will answer your queries on how to crack the SSC Combined Graduate Level exam.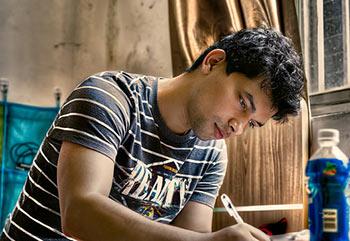 The Staff Selection Commission, popularly known as SSC is a Government of India organisation that recruits staff for various posts in ministries and departments of the Government of India (GOI).
To apply for the position, candidates will have to appear for the Combined Graduate Level Examination hosted by the SSC.
This year, eight lakh students have registered for the exam that is scheduled to be conducted between August 27 and September 11.
Want to know more about the exam?
Who can apply?
How to prepare for it?
Join us for a chat with Amit Chaudhary, expert, Sarkari Jobs, today, July 28 between 3 pm and 4 pm IST.
Want to participate in the chat? Click here to post your questions

About Amit Chaudhary
An engineer turned banker, this academician loves to explore new things and interact with people. His passion for bringing change in other people's lives made him quit his white collar job at the State Bank of India as Probationary Officer. He now interacts and guides aspirants to prepare for various government jobs.
ALSO SEE: Want a Central government job?

Lead image used for representational purposes only. Image: Vlad Meytin/Creative Commons