Join us for a live chat with overseas education consultant NNS Chandra, today between 3 and 4 pm IST.
He will answer your queries about seeking admissions in an Ivy League college. Do join us with your questions.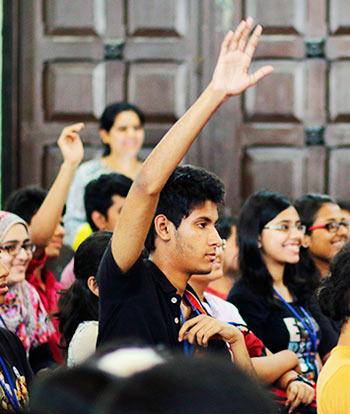 Do you have a 15 to 17-year-old looking to fly off to the land of opportunities?
Are you a worried parent to wishes to see their son/daughter getting admitted into one of the top colleges, but are worried that disclosing your identify as an Indian (when submitting the college applications) may hamper their chances?
Do you need any advice on how to maneuver your way through the bias against Asian-Americans in the Ivy League universities' admission policy and practices?
In the past weeks, there have been enough claims of racial discrimination against Asian-Americans in university admissions that restricts the number of Asians admitted.
It has been rumored that the elite universities set really high academic standards for Asian students seeking admissions so as to prevent high-scoring Asians from dominating the universities if the admissions were solely based on merit.
You could also be an average student -- not a topper or all-rounder for that matter -- who is seeking an admission into an Ivy League college.
Or someone who needs guidance on how to crack the admission process of the world's premier institutions.
To seek answers to all your questions, join us for a chat with overseas education consultant NNS Chandra today between 3 and 4 pm IST.
Have questions for NNS Chandra? Post them here!
Lead image published only for representational purposes. Photograph: Kind courtesy: British High Commission, New Delhi/Creative Commons