The photograph/s that we post, the comments and likes that we share on other people's timelines are all important reference points for hiring managers and recruiters, says Aashish Taneja.
Background checks for employment is an all-important process that helps verify criminal records, employment history and identity of prospective or existing employees.
To protect itself from potential risks, organisations have and will continue to give due credence to reports of such checks before making a hiring decision or when deciding promotions to senior level positions.
A negative report could therefore be an impediment to building a career and to growth for an employee.
There are a few things that employees can do to help them keep a clean profile and positively highlight their competence and compliance.
Knowing what helps and what needs to be avoided will be an asset to anyone looking for prospective employment and for employees looking to boost their career and growth prospects in an organisation.
Here are some tips for prospective and existing employees that will help them in getting started and grow in their careers.
1. Clean up social media profiles and manage privacy settings
We are living in a digital world where information is freely shared and consumed over the internet. Social media is an important medium where a lot of personal information gets shared.
The photograph/s that we post, the comments and likes that we share on other people's timelines are all important reference points for hiring managers and recruiters.
A careful scrutiny of all our posts and activities on social media might actually give out more information than we are ready to share.
Cleaning up your social media profile, curating your posts and likes and updating privacy settings to manage who is able to see what, is a good place to start.
2. Keep and maintain a record of your qualifications and employment history
Employers and recruiters will want to see proofs of your educational qualifications, professional competence and employment history.
It is one thing to have an exceptional CV. But without proof, it will amount to nothing.
You must maintain and update records of your educational qualifications, diplomas and experience certificates.
When you're applying for a job, it is important to keep digital copies of your records handy. It will help you in filling out accurate information's when applying for employment.
3. Be upfront in your application and keep records of your background
If you know that certain things such as a past police record will come up in a background check, be upfront about it in your application.
If you had been exonerated by the competent authority, keep a record of the same for easy reference.
Most corporate organisations have their own policies about hiring and firing employees with a criminal record.
By being honest about it, you are saving yourself and the recruiter from any discomfiture later on in the process.
There are other records such as credit score and awards received by government organisations or NGOs that can paint you in a good light. Keep those handy as well.
4. Take consent and inform your references
Before you identify someone as a professional reference, take their consent and give them a heads up when they are likely to be contacted to verify your work history.
A blind-sided reference is unlikely have a good opinion of you. This may be made apparent to your prospective employer.
By being pro-active and with some planning background checks by prospective employers can be relatively managed.
The idea here is to showcase your better side and to be honest if there are any possible drawbacks.
Before you apply for a new job, it might be beneficial to have yourself background checked to understand your strengths and identify areas that require improvement.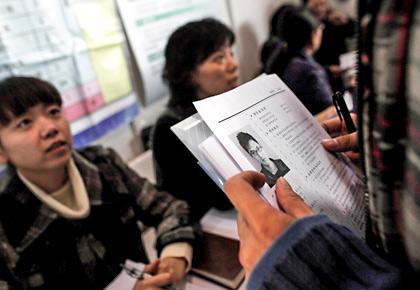 ---
Aashish Taneja is co-founder and director, Netrika Consulting, a risk mitigation and integrity management company based out of Delhi. He can be contacted on ga@rediff-inc.com
---