At least 50% of the staff may operate from home or be on the field and not visit office.
You will need to embrace technology and digitalisation that will support you in building this, says Sudhir Dhar.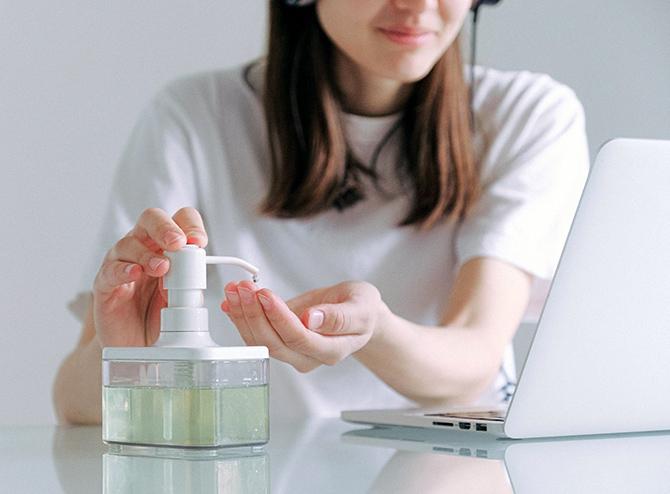 After spending over two months in the lockdown, some of you, depending on the organisation you work for, may be returning to the workplace over the next few weeks.
You must remember that things are not going to be the same. It's not going to be easy either.
Before you set forth on this new challenge, you need to prepare yourself in three core areas:
1. Mental preparation
2. Physical preparation
3. Skills preparation
Mental preparation
You need to train your mind and body to get used to the new changes that you may have to deal with while commuting, networking and working with your colleagues.
1. Reality check
While most of you may complain that you are bored at home and want to come to office, let's not forget that things are not safe outside.
There is always the risk of getting infected and passing the virus on to you when you venture out.
This fear and anxiety will hit you and your team within 2-3 days.
So you have to mentally train yourself to be aware of this reality and make necessary arrangements for the safe functioning of you and your team members.
2. It's going to be different
You cannot return assuming everything is going to back to normal and all facilities / benefits at work would be available as earlier.
There will be restrictions, new guidelines and more arrangements to be made to get maximum work done with limited resources.
Be prepared to work around these limitations and achieve your daily goals.
Physical Preparation
As you prepare to resume, you need to acquaint yourselves to the new way of life and equip yourself with the right resources.
1. New accessories
Your travel bags are going to get heavier. You will need to carry masks, gloves, sanitisers, personal water bottles and meal boxes.
There will no replacement or support available for these. You may not be able to borrow or share these resources. So it is best to keep yourself equipped.
2. Planning your travel
As the virus is most spread due to close physical contact, travelling to work is going to risky.
If you take public transport, try and leave early to avoid crowds.
If you carpool, remember to wear masks, sanitise common spaces and maintain zero contact with co-passengers.
3. Restricted workplace norms
Each workplace will have limitations and restrictions at workplace.
You may have lesser support staff than before. You may not be able to leave the premises for smoke/meal breaks.
Your work may get delayed and initially you may have to work extra hours to make up for lost time.
Skills preparation
While the environment changes, even the working environment is going through a shift and it becomes more important to develop these skills for efficient working in the future.
You will need to revamp the way you work and get work done.
1. Virtual working and leading teams
As a team member and even as a leader it's key that you develop your skills of virtually managing your work and getting it done.
The work may not have changed but the manner in which it will be done, surely has. And it requires you to build new ways of working and corresponding skills to adapt to it.
For example, you may need to get used to working on remote applications and software. If you have just started learning, it is time you optimise your knowledge and master the skills.
2. Relationship management with internal and external stakeholders
Social distancing is surely not going to allow opportunities for physical interactions and meetings with clients and even internal stakeholders.
This will affect the ideal nature of engagement and frequency of communication.
Building the same connect and communication channel for effective relation building will need new skills, channels and mediums to be developed.
You may have to train yourself and the team to build and nurture relationships remotely, non-verbal cues or through restricted meetings.
3. Effective use of technology and digital tools
The fact that at least 50% of the staff may operate from home or be on the field and not visit office, you need to embrace technology and digitalisation that will support you in building this.
Prepare a broad framework with guidelines on how you will communicate and interact to leverage tasks.
Ensure everyone in the team is equipped with the necessary tools and resources to work and get work done.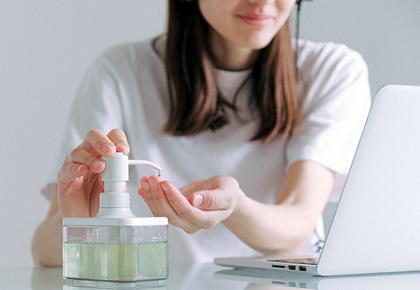 Sudhir Dhar is executive director – HR and admin for Motilal Oswal Financial Services Ltd. He can be contacted on ga@rediff