When you quit let it be for the right reasons says Sonia Golani, CEO, Management Consultants Group and author of three acclaimed books!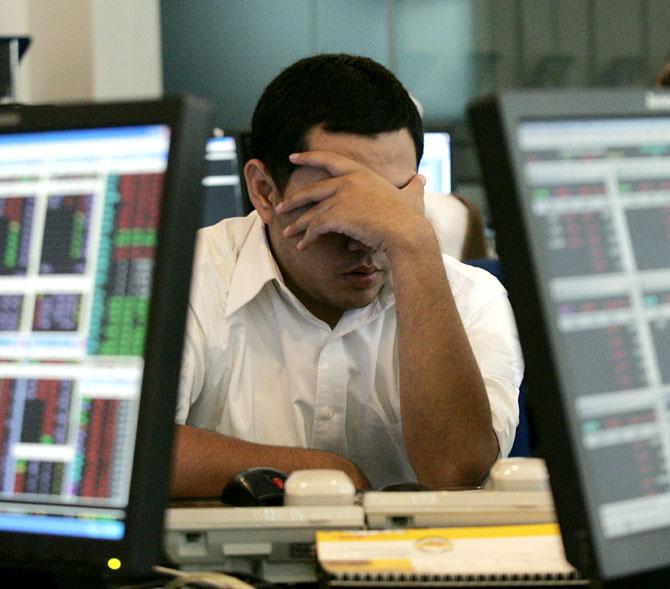 If you are looking for a long term and successful corporate career, you should not be quitting your job in the face of professional challenges, small financial gains, illusory or some trivial emotional reasons.
Sonia Golani, CEO, Management Consultants Group and author of the much-acclaimed books -- Corporate Divas (stories of 18 women business leaders); My Life, My Rules: Stories of 18 Unconventional Careers and the latest Decoding Bollywood: Stories of 15 Film Directors -- tells you why:
1. Remember that commitment and concrete contribution is valued in the corporate sector.
In a short time span, it's invariably difficult to make any significant contribution to the organisation.
Switching jobs too often reflects poorly on one's resume and raises a question mark, both on commitment and contribution.
A reasonable amount of time spent in a particular job helps to broaden and deepen one's professional skillset and enhances a professional's value in the job market.
Quick and hasty changes may seem attractive in the short term but if they are not well thought out and more out of impulse, they may end up diluting your worth.
So think twice before you quit in a huff.

2. Remember that opportunities come disguised as challenges.
So you've been handed a tough assignment and you are finding it difficult to cope with it!
Remember, what you really desire lies outside your comfort zone.
If you don't take up newer challenges, you will not learn.
So instead of complaining, face the challenge boldly.
Be patient, have faith and put your wholehearted effort to the task.
Be innovative and creative in finding solutions.
Being proactive and approaching the situation with a positive mindset can turn adversity to your advantage.
You are bound to emerge stronger from a tough experience.

3. Staying rather than quitting will help you establish credibility.
When you overcome challenges, you prove your mettle.
The organisation recognises (and hopefully rewards) your potential.
Apart from that, know that these achievements are stuff that great resumes are made of.
So why run away from a good fight? :-)

4. If there are some interpersonal issues which are compelling you to think about quitting, think again.
The easiest thing to do when you face such pressures at work is to quit.
Learn to deal with workplace issues.
Look at them this way -- these are your opportunities to be a problem solver and a good team player.
Find seniors who can mentor you; learn to be kind and fair towards your juniors.
Communicate effectively and clearly to sort out the conflicting issues.
Remember that a high emotional quotient and good people skills are as important in taking your career forward as your academic talent and professional skills.
5. You will grow richer in experience.
Challenges and pressures are an inevitable part of a corporate journey.
For growth and learning, you have to essentially go through the grind.
The challenges that come your way will only make you richer in experience.
Now, why would you want to trade that for a resignation written in a huff?

6. Having a balanced and macro perspective helps.
Know that any person's career span is like a marathon and not a sprint.
There will be ups and downs and you have to go through them all at a pace you are comfortable with.
Sometimes you have to lie low; sometimes you have to give that extra push.
Sometimes you may be ahead of others and there are times when others may overtake you.
But as long as you are consistent and have overall fitness of body, spirit and mind, you will catch up and even lead again.
Run the career marathon smartly, equipped with life's profound wisdom.
It doesn't in any way mean that you never switch jobs.
When you quit let it be for the right reasons like a significant increase in compensation, greater responsibility or for a job that suits your personal pace of life better.
Your reasons to quit your job have to be logical not emotional.
So, if you quit, it has to be a well considered decision.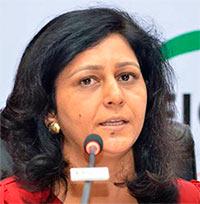 Sonia Golani runs Management Consultants Group, a recruitment consulting firm for over a decade and a half now.
When she isn't recruiting, she loves playing golf and writing books that include Corporate Divas, My Life, My Rules and Decoding Bollywood.
Her books are highly recommended for inspiring career insights from lives of super successful professionals and for life wisdom.