Give the traditional bachelors and masters degree a rest. Presenting a list of courses that will prepare you for the jobs you want.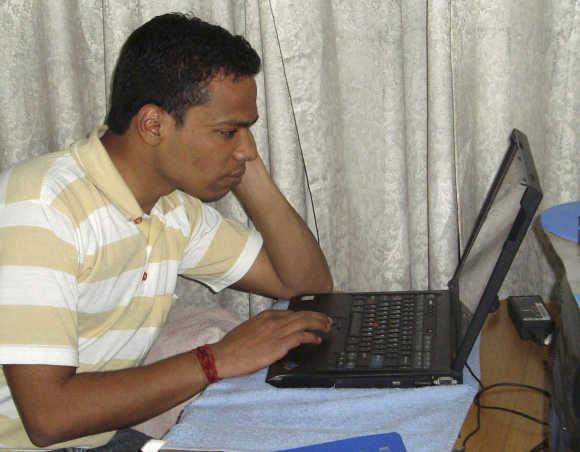 As Indians, we are slowly becoming less conservative about our career choices.
While at one time every parent wanted their children to become engineers, doctors, chartered accountants or MBAs, we now have many parents encouraging their children pursue their passions.
Even universities have now taken the hint and offer some really offbeat courses.
These courses don't just aim at academics but also look to spread awareness of newer, emerging career streams and, perhaps, even lead to job creation.
Let's take a look at some of these courses and what they have to offer:
1. Certificate Course in Puppetry, University of Mumbai
Only recently announced, the University of Mumbai is the first to offer a certificate programme on puppetry.
It is a four-month-long course to be taught by well-known puppeteer, Meena Naik.
Theatre and drama enthusiasts can broaden their spectrum of practice through this course.
2. Masters in Osteopathy, Sri Sri University
This university in Odisha is grabbing the attention of many with its unique courses. One of these courses is the Masters programme in osteopathy.
Osteopathy is a long-established and well-respected area of complementary medicine.
It is a form of medicine which is drug-free, non-invasive and focuses on holistic healing by treating and strengthening the musculoskeletal framework, which includes the joints, muscles and spine.
This two-year course is currently taught by no other university in the country. Studying this can enable individuals to establish and run their own clinical practice in osteopathy or integrate this with their existing clinical practice.
3. Gandhian Thoughts, Yashwantrao Chavan Maharashtra Open University, Nashik
This one-year diploma programme offers an intensive study of the life, philosophy and teachings of Mahatma Gandhi.
It gives a glimpse into his ideas about community living, manual work, sanitation, agriculture, spinning, devotional music and field work.
If you are interested in community service, this course provides a good platform to channelise your passions.
4. Mountaineering, National University of Mountaineering (NUM)
Here's a course for those with an adventurous streak.
Trekkers, rock climbers and avid mountaineering enthusiasts can now be qualified to scale new heights.
The NUM offers this course through various colleges such as the Himalayan Mountaineering Institute Darjeeling, Jawahar Institute of Mountaineering and Winter Sports, Pahalgam, and Sonam Gyatso Mountaineering Institute, Gangtok.
Not only can you now add educational certification to your passions, but your passion can also become a source of income if you start teaching the same.
5. Certificate Courses in Pet Grooming, Mumbai-Bengaluru
Whiskers & Tails Franchise & Pet Grooming Academy, Mumbai and Fuzzy Wuzzy Professional Pet Grooming School, Bengaluru are a couple of places where you can engage in a specialised designed course for animal lovers and enthusiasts.
As lifestyles are changing and Indian households are becoming more open to pets, this career option provides opportunity to blend passion with earning.
6. Museology/Museum Sciences, National Museum Institute of History of Art, New Delhi and University of Calcutta
This is a course designed for anyone with a passion for history.
Besides fuelling historical interest, this course even provides insights into museum management, a field that very few of us really know about.
It is also closely related to the archaeology course. This course offers great prospects within India and abroad.
7. Diploma in Gerontology
Tata Institue of Social Sciences (TISS), Institute of Home Economics(IHE), New Delhi, Calcutta Metropolitan Institute of Gerontology and Ramnarain Ruia College, Mumbai
This is a study so rare that few people know about its existence.
Gerontology is the study of the social, psychological and biological aspects of ageing that aims to help the elderly lead a better life.
These days, many private companies, healthcare agencies, old age homes and nursing homes look for specialists in this field.
8. Gardening Programme , University of Mumbai
The University of Mumbai offers unique programmes for all nature enthusiasts and garden lovers.
It offers two courses: Garden Craft and Nursery and Farm House Management. The courses are available in Marathi and English.
The best thing about this course is the way it connects one to nature.
However, most people pursuing it do not look to make a career out of it. Instead, they learn it to manage their kitchen gardens better.
There are multiple unexplored fields that are currently emerging and trying to make their way into the mainstream.
It would certainly be interesting to see how some of these courses can shape the world we live in.
What other offbeat courses do you know about? Do mention them in the comments below.
Lead image used for representational purposes only. Image: Kshitij Anand/Reuters