There is a high demand for IT professionals who can envision, design and develop applications for the future.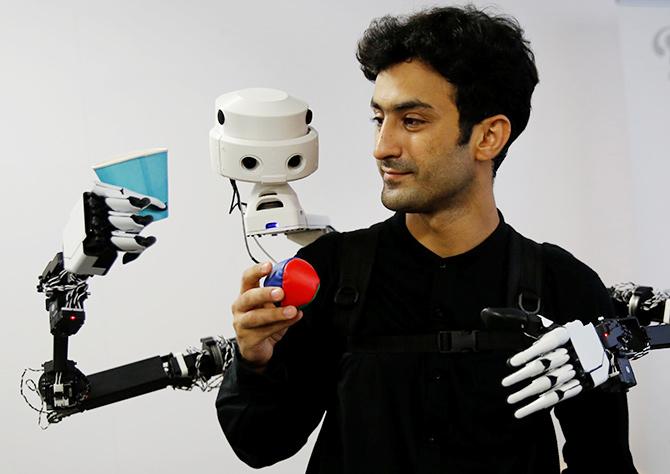 International Data Corp (IDC) projects that by 2024, two-thirds of employees in high-performing Forbes Global 2000 enterprises will move from static, siloed roles and processes to become part of dynamic, multi-disciplinary, outcome-focused reconfigurable teams.
Factors such as the proliferation of network-connected devices, the adoption of cloud services, and the exponential rise in security threats have changed the nature of jobs and skills required.
'It's a work transformation that embraces human-machine collaboration, enables new employee skillsets and work experiences, and supports a rapidly changing workspace model independent of physical location or time of day'.
As more companies become part of this digital revolution, demand for jobs and roles will increase in areas of advanced technologies that have taken the world by storm:
1. Data Analytics
The World Economic Forum estimate for 2020 is 44 zettabytes of data in the digital universe, which would mean approx 40 times more bytes than there are stars in the observable universe.
Demand will be high for IT workers with an ability to analyse the dizzying amounts of data being generated given that data is the building block of technologies such as Machine Learning and Artificial Intelligence.
A plethora of roles and positions have emerged around the analysis and use of data -- Chief Information Officer, Data Officer/ Scientist, Analytics Outsourcing and Crowdsourcing etc.
Their responsibilities would include, among others, modeling complex business problems, discovering business insights and identifying opportunities, using statistical, algorithmic, mining and visualization techniques.
2. Artificial Intelligence and Machine Learning
Artificial Intelligence is the buzzword in the field of technology, and it has generated both awe about its possibilities and fear about the future of work.
Looked at either way, it is all set to transform the business landscape.
No sector or industry is untouched by AI, whether it is self-driven cars, aviation and advanced research, medical diagnosis, retail and logistics to name a few.
ML engineers, advanced programmers who develop AI machines and systems that can learn and apply knowledge, perform sophisticated programming, working with complex datasets and algorithms to train these systems.
3. Virtual Reality + Augmented Reality + Mixed Reality

VR, AR and MR, lying on the 'virtuality continuum', are an amalgamation of the real and virtual world.
Virtual Reality, restricted to the virtual world, is the most well-known of the three so far.
Augmented reality became a rage with the launch of the Niantic Labs' Pokémon GO.
Though launched as a gaming platform, mixed reality, the new kid on the block, has a wide range of applications from arts and entertainment to manufacturing, healthcare, aviation and education.
It is also being tested for combat training by military establishments.
There is a high demand for IT professionals who can envision, design and develop applications using this futuristic technology.
4. Distributed Web
A movement that's a complete reimagining of today's internet infrastructure, it includes new and different protocols.
Businesses are investing more heavily in their networks as IoT enters the workplace.
Network analysts in the coming years will combine their technical skill set with an understanding of how to apply it to provide real-time trending information on network traffic, and what those insights means for the business.
5. Cybersecurity
Cybersecurity threats have pervaded every sphere and the attacks have acquired greater sophistication with the development of technology.
Demand for cybersecurity professionals is likely to increase at a faster pace as the industry goes from a reactive security model to a more proactive one.
6. Robotics + Robotic Process Automation (RPA)
Robotics and automation have revolutionised many industries and transformed the workspace.
Roboticists require a wide range of skills across different engineering disciplines, bridging the divide between generalists and specialists by being able to tackle the fine details of their specialisms while at the same time being able to visualize the 'bigger picture.'
As companies race to embrace digital transformation, RPA tools alongside AI and cognitive computing have emerged as a critical skillset required to improve operational efficiency and facilitate better customer experience.
7. 3D Printing
3D Printing has come a long way from creating prototypes using Hull's stereolithography in the 1980s using a photopolymer, to the present day where you can print an engagement ring of your dreams using gold or silver; to the world's first 3D printed unmanned aircraft; and to Urbee, a car with a 3D printed body, built to get 200 mpg on the freeway.
It has found applications in areas as varied as medical (artificial organs, prosthetics), foods like chocolate bars, parts of motor vehicles etc.
Now 3D printing is also being used to create low cost affordable housing for the developing world, with many more applications cropping up by the day.
8. Biomedical Engineering
The combination of engineering principles with biological knowledge to address medical needs has contributed to the development of revolutionary and life-saving concepts such as artificial organs, surgical robots, advanced prosthetics, new pharmaceutical drugs, kidney dialysis, etc.
It has revolutionised the healthcare sector from diagnosis to treatment and recovery, and has become part of mainstream treatment plans with implantable medical devices, such as pacemakers, coronary stents, orthopaedic implants and artificial hips, to the more futuristic technologies such as stem cell engineering and 3D printing of organs.
It is an extremely wide field with opportunities in industry for innovating, designing and developing new technologies; in academia for further research; and in government for establishing safety standards.
Capturing a larger share of the 'industrial revolution 4.0' would require investment in high quality skills related to applied science and technology, engineering, quantitative and social analysis, design and product development.
For India to play a leadership role in this revolution, it would require investment in a workforce well skilled in advanced technologies, since shop-floor activities that would still be done by humans would require high familiarity with technology and analytical abilities.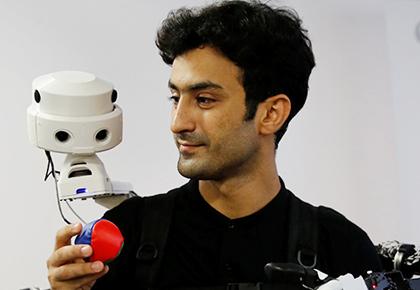 ---
Babita Shekhar is an advisory board member of iE3 Innovations Private Limited, a technology firm. She can be contacted on babita.shekhar@rediffmail.com.
---