Between playing your role as a wife, a friend, a sister, a daughter, and an entrepreneur/working professional you need to find time to invest in yourself, says Sanna Vohra.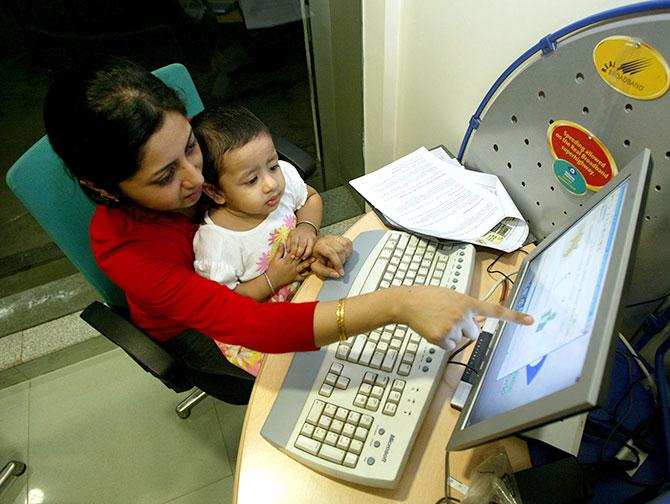 Let me start off by saying I don't believe in work-life balance.
I don't end every day in perfect equilibrium, having put in equal energy into my company and my home, or fully satisfied with both.
Most often, one is taking precedence over the other -- and that's okay.
As I stand on the cusp of 30, I know there will be periods later in my life which might skew more towards home as opposed to work, and for now, I am okay living a little out of balance!
As an entrepreneur, I have seen days that ended in frustration and tears, but I largely felt that I was able to get everything done -- and enjoy the process too.
While my perspective of work-life balance may resonate more with women, I truly believe it is applicable to all genders.
So deriving from my own journey, here are some suggestions that might help you too:
1. Manage expectations
Work-life balance seems ideal in theory.
To be able to manage expectations at home with family, however, you have to be extremely transparent with your schedule.
Keep your family engaged in the process, tell them about what you can be available for and what you cannot be available for.
Involve them in the process of prioritising your commitments and I can assure you, as your greatest cheerleaders, your family will be nothing but accommodating in return.
2. Talk to a life coach
Coaching can create a comfortable space for you to address your personal and professional conflicts, helping you achieve the right balance.
It is a great way to step out and get more out of your day.
A life coach can help you prioritise, scale and upgrade you towards a new way of thinking and living which is important for your personal life as well as your business.
3. Be flexible
You may have an hour or two of work left to do, but if you are meeting your friends for dinner at 8 pm, go to dinner and get the work done later at night or the next morning.
The beauty of being an entrepreneur is having a little more control over your schedule, so use it to make sure you are getting the emotional nourishment you need.
4. Treating timelines as sacrosanct
Block family time in calendars as you do for your work. This will let your colleagues, teams know of your personal commitments as well, and you can make sure to get work done well ahead of small breaks.
It will also allow your time with your family/friends to be more stress-free as well.
5. Finding time to do something just for yourself daily
Work-life balance is not just spending time with your family or at work, it is also about taking out time for yourself.
Between playing your role as a wife, a friend, a sister, a daughter, and an entrepreneur/working professional you need to find time to invest in yourself.
You can do this through meditation, yoga, running, swimming, a spa day or even Netflix.
Anything that brings you peace and a little self-indulgence will have such a positive impact on your relationships and work as well.
---
Sanna Vohra is CEO and founder, The Wedding Brigade, a one-stop wedding content, e-commerce and services platform. She can be reached on ga@rediff-inc.com.
---