India Today has released its annual list of best colleges in India.
In the second part of a series, we bring you the top 20 colleges for arts.
ALSO SEE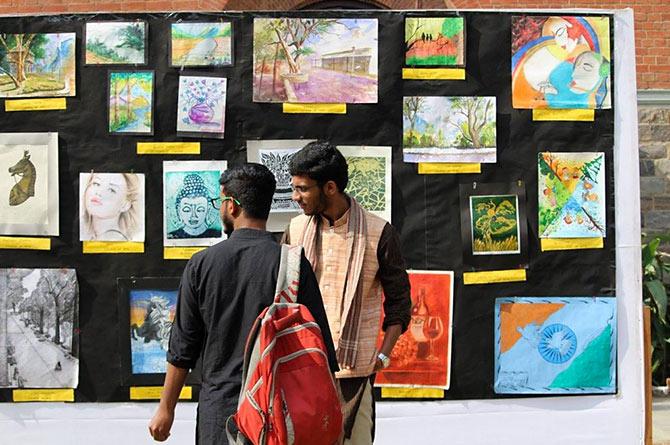 St Stephen's College, Delhi is the ranked the best college for arts in India, as per India Today's annual university rankings.
Among the many factors that worked to its advantage is the student-run clubs and a well-stacked library.
'The college has 43 societies and clubs-driven mostly by students' committees which organise events and raise and collect funds for them. For each subject, there is a society in addition to other academic and cultural ones and the general clubs for social service, debating, dramatics and photography, to name a few,' Harshita Das/India Today said.
It houses one of the oldest libraries in the country, containing more than 95,000 books. Their digital collection runs to over 3.6 million titles, the report added.
Among its distinguished alumni include Montek Singh Ahluwalia, Shashi Tharoor, Kapil Sibal, Amitav Ghosh, Khushwant Singh and Rohit Bal.
Presenting the Top 20 of 100 arts colleges as per India Today's findings: