Starting up an independent business? Virender Kapoor has these words of advice for you: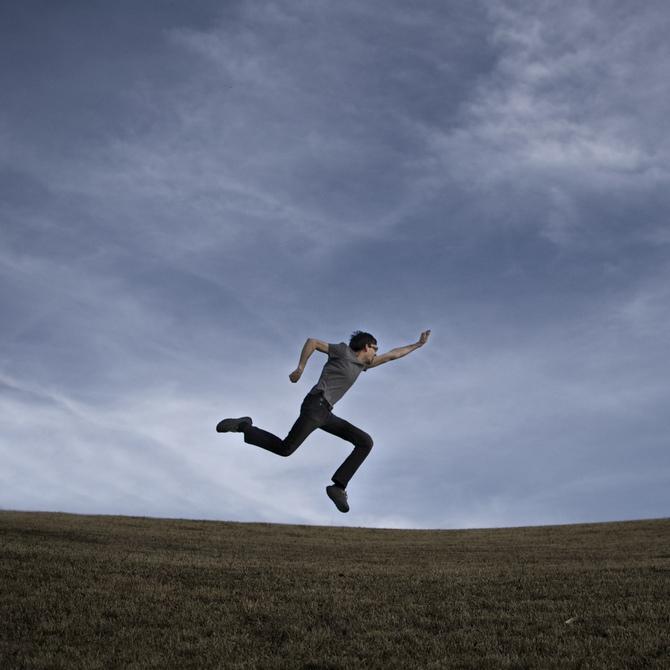 Entrepreneurship is in the air. Every other person I know is turning entrepreneur.
It is heartening. And it is a little scary.
Several young people I know of are kicked by the idea of starting up their businesses but often find themselves at sea when they actually get down to doing it.
So it made sense to draw up this list of handy tips for those of you wanting to turn entrepreneurs.
Much of it is common sense but it helps when someone spells it out. So here goes:
1. Research
Your friend may have hit the jackpot with an e-commerce portal. That doesn't mean you can make one work too.
The success and failure of a start-up depends on a lot of factors, especially the market conditions.
It is like investing money in the share market when it has reached a new high. Should you wait it out or should you invest? The only way you can correctly answer that question is if you research seriously.
There is no point in taking the plunge if you haven't researched the market thoroughly. You will only regret it.
2. Remain updated about the rules
You cannot *just* start a business.
There are laws and regulations.
Read up on these; read up on industry norms, government policies, how the banks look at the sector you want to start up in, how to find a venture capitalist to invest in your start-up...
Do your homework. Read every single thing you can about the line you're getting into.
3. Remember, safety first!
Before you take the plunge, ensure you have taken into account your expenses for the next year or two at the very least.
Your business will not start making money immediately; it will take time.
You need to have a safety net and the money has to keep coming in every month to run the household expenses and take care of any possible personal emergencies.
If you don't have one, first start by building a corpus.
If you have responsibilities, consult your partner before you quit your job.
4. Follow your heart
Just because someone else has started a business and is successful, doesn't mean you can do it too.
First ask yourself if you are passionate about it and are interested in it.
Ask yourself if it is your cup of tea at all.
5. Are you passionate about it?
If you have the passion, you will have the potential.
If you like doing something, you are bound to excel in it.
Identify if these two things are connecting.
6. Be prepared to work hard
It takes 1000 days for a business to settle down.
There are no weekends for an entrepreneur and you don't get paid leave.
Are you willing to work non-stop for one thousand days without a single leave?
7. Be realistic
Very often, entrepreneurs tend to over-project figures in their own heads.
Avoid doing that. Under project your revenues and profits instead.
You don't have a boss to impress. You are your own boss; don't fool yourself.
8. Get organised and remain organised
Several people take the plunge after having quit a job.
We tend to take the organisational support for granted.
When you are employed with an organisation, the administrative needs are taken care of.
You have a support staff that ensures your electricity and phone bills are paid, toilets are cleaned, desks are dusted, couriers are collected and delivered...
All of that organisational support is withdrawn when you start a business.
You are the CEO and the steno and everything in between.
All these things will impact your efficiency, which is precisely why you need to get organised real fast.
9. Form a team
Don't be greedy; don't think you will work alone and get all the earnings.
As your business expands you will need other people to augment your strength.
Learn to look for and partner with the right kind of people.
10. Cut corners
Remain frugal. This will be the best thing you will do for your business.
People who have quit jobs from an MNC often tend to carry on that culture.
Remember, you cannot afford to work by your old MNC standards; you are a start-up now.
This is not to say that if you are a start-up, you shouldn't spend but do that when you reach that curve because a penny saved is a penny earned.
11. Be prepared to start small
Start from home or a garage.
You don't need a big office or iMacs that you cannot afford.
So take a deep breath and really ask yourself what is it that you can indeed afford and just invest in those things.
12. Be flexible listen to others.
Yes you are a risk-taker.
You've sent out that message the moment you quit your job to start a business.
But remember there is a difference between taking risks and being foolish.
If an experienced person is giving you advice, don't shut her/him up; hear her/him out.
Don't write off any advice that comes your way.
Filter all the chatter, of course, all those things that your uncles and aunts will keep telling you; but also learn to know the difference between useless advice and useful one.
13. Don't ignore your health
Spend 45 minutes to an hour every day to stay fit.
You will be stressed -- remember 1000 days? -- so now is about the best time to learn to de-stress.
Have regular meals. Don't lunch at 4 pm and snack at 2 am.
This is bound to lead to serious health problems.
Keep regular sleep hours.
Your body needs to survive a thousand days and you won't have any sick leave.
If you fall sick, your organisation falls sick.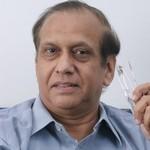 Virender Kapoor is the former director of Pune's Symbiosis Institute of Management and the founder of Management Institute for Leadership and Excellence.
He is also the author of Leadership: The Gandhi Way, A Wonderful Boss: Great People to Work With and Passion Quotient, Winning Instinct and Innovation the Einstein Way
Lead image used for representational purposes only.
Photograph: Kyle Steed/Creative Commons