Irrespective of demonetisation and GST blues, IIM Lucknow has been able to successfully place their batch of 459 students.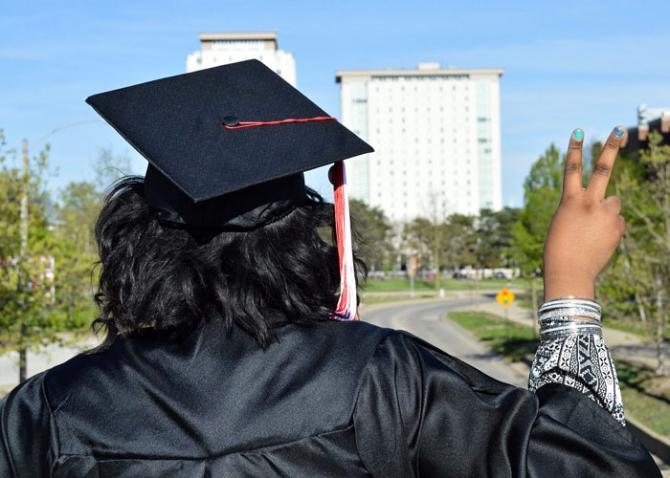 Even as the domestic economy battles demonetisation and Goods and Services Tax (GST) blues, the Indian Institute of Management, Lucknow (IIM-L) has bucked the current slowdown blip to clock 100 per cent summer placements.
IIM-L has successfully placed its 33rd batch comprising 459 students with the campus witnessing the participation of over 150 domestic and international recruiters from diverse sectors.
The recruitment drive saw most offers from the finance domain from reputed international firms like Bank of America Merrill Lynch, Citi Markets and JPMorgan Chase.
The top four segments based on roles offered were sales & marketing, finance, consulting and business development. Besides, job offers also came from diverse domains including operations/supply chain, general management, systems/IT, market research, analytics and HR.
Some top recruiters across sectors were Accenture Strategy, Aditya Birla Group, Amazon, AT Kearney, Cipla, Deutsche Bank, EY, Hindustan Unilever Limited, ITC Limited, Mahindra & Mahindra, McKinsey & Co, P&G, TAS, Boston Consulting Group, Uber and Vodafone.
Meanwhile, first time recruiters at IIM-L included Allergan, Bajaj Auto, Capgemini, Diageo, Exide, Mytrah, Puma, Sanofi, Shell and United Phosphorous Limited among others. Some companies like AB InBev, Deutsche Bank and Hindustan Unilever Limited also offered international profiles to students.
The top segments based on roles offered were sales & marketing (35 per cent), consulting (20 per cent), finance (25 per cent), e-Commerce (10 per cent), systems/IT (5 per cent), and general management (5 per cent).
The institute had not only created history by placing the largest IIM batch in record time, but also raised the placements bar for other Indian B-schools, the institute underlined.
In FMCG/consumer goods/telecom/digital media sector, 150 offers were made by top firms such as AB InBev, Allergan, Asian Paints, Bajaj Auto, Bharti Airtel, Capgemini, Colgate Palmolive, Dabur, Exide, Hindustan Unilever Limited, ITC Limited, Marico, Mars, Mondelez International Limited, Nestle, P&G, and Sanofi.
BFSI sector saw participation of companies like American Express, Altisource, Avendus Capital, Bank of America Merrill Lynch, Citibank, DBS Bank, Deutsche Bank, Duff & Phelps, HSBC, ICICI Bank, JPMorgan Chase, Nomura, Piramal Fund, and RBL Bank among others.
In consulting, Accenture Strategy, Alvarez & Marsal, AT Kearney, Auctus Advisors, Deloitte, EY, McKinsey & Co., MasterCard advisors and The Boston Consulting Group were major recruiters. The General Management domain saw participation from companies such as Aditya Birla Group, Bharti Airtel, Mahindra & Mahindra, RIL, RPG, Star India, TAS and Vodafone.
Some of the firms representing IT/e-Commerce/Technology sectors were Amazon, Capgemini, Cognizant, Flipkart, Microsoft, Uber and Wipro.
In the pharmaceuticals/healthcare industry, Cipla, Allergan and Sanofi were the first time recruiters at the campus. Other recruiters included Novartis and Dr Reddy's. The roles offered pertained to sales and marketing, finance, operations, market research and general management.
Lead image used for representational purpose only. Kind courtesy actaylorjr/Pixabay.com