Attend seminars, fine tune your skills and enrich your competencies while you prepare yourself for the big role.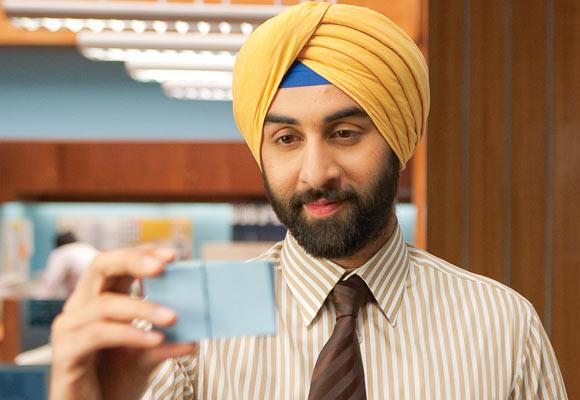 A 2016 survey by Times Jobs, a employment website, revealed that 60 per cent Indians are not happy in their current job.
The same survey reported that 80 per cent were looking for a change.
While a dream job may be on everyone's minds, have you ever thought how your current job can lead you to your dream career?
Follow these ten tips:
1. Define your dream job
Well begun is half done. The first step in your job search process could be to eliminate jobs and roles that you are not keen on doing.
This will help you to focus more on your interest areas and also acquire more inputs on the same.
Knowledge and expertise that you acquire at this stage of initiation will go a very long way in building a solid career foundation for you.

2. Your first job may not be always your dream job
This understanding is most critical and important for every professional.
I have often noticed that people wait for the dream, job and in the process even end up sitting at home waiting for this ideal opportunity (which, at times, may not come your way easily).
The smart thing to do is to find a job that matches your expectations to the maximum and move one step ahead.
Learn a few things on the current job, contribute your best but keep looking out for that dream job.
This is not a compromise approach as some people define but a pragmatic way to balance dreams and reality.

3. Learning is a never-ending process
The first step towards finding a dream job is to focus on self-development.
This realisation could help in our process of self enrichment.
Let us remember that education and training could be a time-bound process but not learning.
One of the easiest ways to continue learning is to cultivate the reading habit. This not only enriches your knowledge and skills but helps shape your personality and character.
Try to develop a collection of your own personal library books. It is often said that 'A room without books is like a body without soul.'
Google, online libraries, Kindle etc make the reading habit more easier because of its variety, portability and anytime access.

4. Develop your personal mission statements
Many executives confess that their current positions and qualifications have been acquired by accident than by design.
Though no one complains, this may not be true always. It is strongly recommended that all executives develop their own mission statement and try to achieve it.
This mission statement should cover a period of about 2 to 3 years.
Once we have identified and conceptualised our mission statement, the charm and the challenge comes from living to achieve it.
This perhaps could be the most rewarding and enjoyable route to sell development. At this stage, if required, you could take the help of a career counsellor or mentor.

5. Attend seminars, conferences, workshops
Many professionals do so but more than often, the choice of the above depends more on factors like location and comforts than on the contents. The menu and venue are more important than the programme itself.
It is important to study various seminar brochures and then decide on courses, which would be of greatest relevance and value addition.
You can learn through the distinguished speakers, and also from peers and colleagues in other companies.

6. Seek more challenging assignments and maximise your contribution on the current job
It often happens that once individuals develop / blossom on the job and realise their competencies, they tend to get trapped by monotony and boredom, leading to complacency.
Hence it is important to seek new challenges or new projects on an ongoing basis.
This will enrich your competencies and also make you a more versatile person .
7. Focus on quality
Mechanisms such as job rotation, job enrichment and such can help you acquire multiple skills and thus prepare you for top management roles. This quality improvement process will lead to enhancing your market value also.
Seek out a mentor, attend meetings with the intention to learn, acquire training updates and such.
This process besides benefitting you will help you to contribute more to your company and you will derive satisfaction about the same.
Remember, give your 100 percent on the current job always, no excuses.
8. Keep your ears and eyes wide open for opportunities
It is important to network and keep scouting for opportunities on an ongoing basis.
One need not desperately jump at every possible opportunity but must be conscious of these.
This will help you assess the market conditions and also benchmark yourself.
Awareness about industry norms and market conditions will always to helpful to understand best practices.
By adding value to ourselves on an ongoing basis, we are in a better position to enhance our competencies on an ongoing basis.
Regular use of social media platforms such as LinkedIn and Facebook/Twitter could also help you connect with the right people and opportunities .
9. Preparation for the interview
It may sound very simple but preparation for the interview is one of the most important steps in finding the dream job. One does tend to become complacent after attending a few job interviews.
Let us remember that each interview is unique and every interviewer has his own unique approach to selecting candidates.
However preparation could help overcome such subjectivity. Read about the job role. Be prepared for a discussion on the same.
Be updated about the company and its track record and also the competition and industry information.

10. Remember: No one is indispensable
Many executives believe that they are indispensable to the organisation and that their absence could make the organisation to collapse. Hence they remain in the same organisation and think that they are very loyal.
Whilst this is wishful thinking, it is often not true.
Besides the executive's efficiency should be really proved in the absence not in his presence necessarily. As is often said, our loyalty to profession should be first , everything else follows.
Choose your company with care, do your best and change only if needed. Remember that your commitment to your current/existing organisation should never be questionable.
Further, when you leave the company, people should bid you good-bye sadly and not gladly.

The author RSS Mani is vice president, institutional development, ITM Group of Institutions, which provides vocational education and training to Indian students.

Lead image -- a still from Rocket Singh: Salesman of the Year -- used for representational purposes only.