Be it a new team or taking over an existing one, it is essential to create your own working style within the team, says Dr HC Guruvayurappan.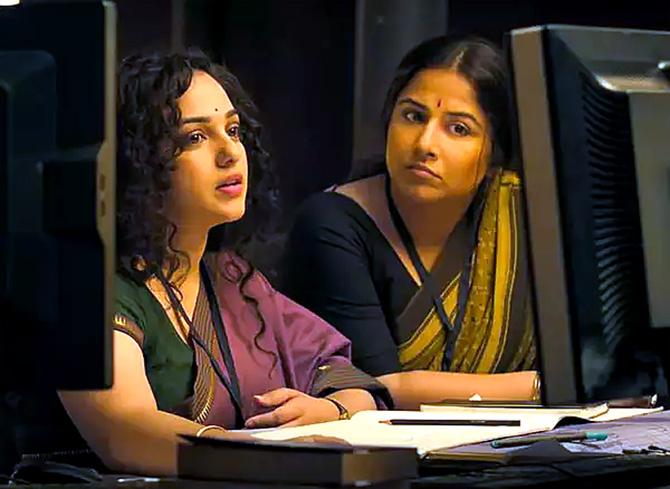 It is human tendency to ponder if one will get a new role or not; but the dilemma starts when one lands the role.
The first couple of months in the role can be thrilling, even confusing, and sometimes terrifying.
It is more like the first day of high school, trepidation over your ability to perform well as you have moved up a notch.
Though the first 60 days can prove daunting, always remember it is merely a transitory phase, and so consider it an opportunity to find your tempo.
During the course of the transition, it is important to note that a new role is a platform to exhibit your skills and experience, generate propitious solutions which will help navigate the team and company towards a positive place.

Here are 10 tips which will help in the smooth transition into a new role:
1. Acclimatise with new position
A role change comes with its range of emotions, and regardless of these it is important to keep calm, maintain a positive attitude and take efforts to blend-in.
Immerse yourself into the company's culture, get accustomed to the surroundings and observe how people function around you.
Within the first few weeks of the job, make it a point to establish constructive goals and put in place plans to surpass them.
These things will help to acclimatise yourself with the new role and also set you off in the right direction. Goal-setting techniques are important at every phase of your career.

2. Know your new co-workers
That success is always a collective effort is the mantra acknowledged and practiced by many great leaders.
It is essential that you invest time to know your colleagues better, understand their strengths and their goals.
This will not only help in delegating work effectively but also help them understand you better and work together helping the team collectively succeed.
Along with professional duties, one must also connect informally during office hours in order to establish a good informal rapport as well. This will go a long way in helping build a good bond with the team and settle in a lot more easily in a new role.
3. Analyse differences between being a manager and leader
Leadership is the art of motivating others, while management is the act of control.
In a new role you might have to shoulder responsibilities for multiples that are interdependent and interconnected.
As a leader your scope of responsibility increases and each leader finds his own way of managing them.
While leading projects, take time to invest adequately into your task, proactively take efforts to know your team's capabilities and understand their requirements.
Make sure to equip and guide them adequately in their journey.

4. Find a mentor
Sometimes the best way to familiarise yourself with your role is to seek a mentor.
After observing the daily operations for a while, reach out to someone senior within the organisation.
Connect with them over a mail or stop by their cabin and start initiating short conversations.
Show a keen interest in learning new skills and techniques through their experience. Having a seasoned mentor is essential in building your career and extremely helpful in overcoming any difficulties you encounter in your new role.

5. Be a mentor
Along with finding a mentor, make it a point to be one to your reportees.
Always make a note of your successes and failures, utilise them as anecdotes which you could share with others and help them in their journey.
Practicing this process will ensure you develop a service-oriented mindset in which you need to keep tab on what things have worked in your career and what did not.
This process will be beneficial to others as well as you.

6. Ensure transparency in communication
Transparent communication is one of the key pillars of a successful business model regardless of the company's size, and is also the cornerstone of effective leadership.
It is important to establish and foster an effective communication protocol within your team. Establish transparent communication with the subordinates about work and expectations.
Follow a suggestion and feedback protocol for your team and listen to what they have to say and what their experiences have been like.
Make sure their suggestions and ideas are incorporated where suitable and the same communicated back to them.

7. Voice your ideas
Voicing your ideas has nothing to do with the significance of the idea.
Even in the transition phase make sure to contribute whenever possible. Voicing your opinion doesn't mean a leader has to be the loudest extrovert in the room.
It is about having a persuasive power which will further help in engaging with employees, enunciating your ideas and inspiring others.
The way a team perceives the leadership has a gargantuan influence on employee retention, job performance and the trust factor.

8. Keep on learning
There are incessant deliberations whether leaders are born or made.
In fact, both are true.
We, as human beings always tend to stick to things that are familiar and predictable not wanting to step outside our comfort zone. But as a leader, you need to tread unfamiliar waters in order to attain your goals.
So, when you take on a new role, consider your mistakes and shortcomings as an opportunity to learn, and get well-acquainted with your strengths and weaknesses.
Constant learning is a must, more so when taking on new roles.
9. Be positive and proactive
Be a 'glass half-full proactive person' who is appreciated for self-confidence, and is on top of things, handling them efficiently.
Ensure to not just bring problems to the table, but also bring solutions along with the problems.
Be ready to load more projects and responsibilities onto your plate and complete them within the set deadlines.
10. Trust your team
Every relationship requires a few elements which help them to the very last, trust being a key variable that is also the foundational pillar for any team.
In the absence of this pillar, team members won't have a sense of belonging which will further lead to hesitations, low productivity and stagnation; that's where the whole workplace culture begins to unravel.
Trust your team members to accomplish their objectives and take a step back when they step forward to take on key tasks.
Transitioning into a new role always comes along with a lot of uncertainty.
It comes along with a pressure of meeting expectations, exceeding performance levels and proving to be the right incumbent for the role.
Be it a new team or taking over an existing one, it is essential to create your own working style within the team.
Handling a new role and responsibilities is part and parcel of all our careers.
Make sure to treat every new role with gusto; this will successfully help you sail the sea and discover your own path.
Dr HC Guruvayurappan PV is senior vice president-Human Resources, Omega Healthcare Management Services.
TELL US: How did you handle a new role at work? Share your valuable tips and advice in the messageboard below.