Don't settle for an experience that's 'just ok' rather ensure you are internally driven to be great at whatever you do, says Racheeta Mhapsekar.
Your work life is a space in which you constantly struggle to fit in.
You take everyday as a challenge, and spend those 8 to 9 hours overcoming them. Some days you win, some days you lose; but, it doesn't break your back.
The days you spend impressing your boss, or the parties you throw for your colleagues to keep yourself updated with the latest gossip, all this effort goes in vain.
What if we told you, your way isn't the most appropriate way to get noticed?
What if we told you, there are only ten tips to get noticed at work?
Follow the below ten mantra's and you'll see an instant change in your work life.
1. Speak up and share your thoughts
Speak and own up for the work you did.
Get your work some recognition.
Be a disruptor.
Be visible and participative during meetings and events.
Voice your thoughts and opinions when needed, even if your job description is an 'Intern.'
2. Take ownership
Be more than what your job description says.
Think like an entrepreneur. Especially with start-ups, where you are always short of resources.
You will shine when you stay ahead of the curve, and think in terms of helping the company.
3. Keep up-to-date with the world at large
No one is perfect.
What organisations seek is just to be consistently good, so that you better yourself with each passing day.
Be curious and stay updated with the ever-changing world at large.
4. Be a team player
You might be your boss's favourite, but, what about your co-workers?
Grow and help others grow.
Share your experience and expertise with team mates. Discuss growth and help them succeed.
5. Be driven
Except for Monday blues, do you feel like coming to work and doing something exciting?
If not, then you are not in the right job.
Don't settle for an experience that's 'Just ok' rather ensure you are internally driven to be great at whatever you do.
6. Learn to take feedback and implement it
Accept feedback generously.
Reach out to people you admire for advice.
Take suggestions from experts to learn more from their experiences. Implement all that apply to you and you are sure to succeed.
7. Cut the drama
Stop promoting yourself; let your work do the talking.
Avoid being a part of the clique.
Office gossips are interesting, but you get into the habit of wasting valuable time which could help in increasing your productivity.
Stay out of the office drama's and queue up for improvements.
8. Be an expert in your skill
Efficiency at work is extremely important.
Everything you do cannot always be perfect, however, don't rush into showing what isn't your best.
Your desire to get notice might just backfire on you.
9. Give respect and get respect
Treat yourself like you want to be treated.
Don't shy away from complimenting others for doing a good job.
Respect your work, and consequently, your colleagues will respect you.
10. Be ME
The world wants you to fit in. However, it's only when you're your own authentic self that you can deliver to your greatest potential each day.
These ten tips have helped me get through my hardest days.
They are simple. Hence, overlooked. They are obvious. Therefore, never taken seriously.
I have seen these simple tips help change an employee's performance at work.
Although, they have evident results, it's a long process. It takes days, sometimes even months, but it gets the work done.
What else do we need?
Racheeta Mhapsekar is HR business partner, 1702 Digital, a digital marketing company.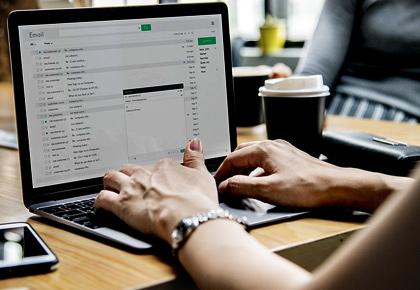 TELL US: What is the best career advice you've got so far? Share your tips and learnings in the messageboard below.