'We need people who can position a product digitally and craft the journey for customers, by improving user interface and user experience.'
Ashley Coutinho reports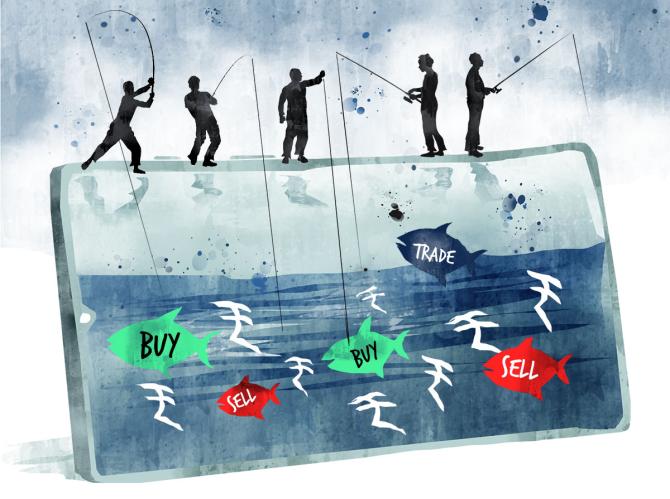 Traditional brokerages have ramped up hiring in the past six to eight months -- predominantly on the digital, technology (tech), and sales side -- in the midst of strong market rebound, retail investor influx, and sharp jump in client acquisitions.
As customers get comfortable with digital engagement and do-it-yourself platforms -- with limited or zero human intervention -- brokerages are veering towards a more digital-oriented workforce.
The aim is twofold: Bring down the cost of customer acquisition, while improving user experience with more 'personalised' offerings.
This is a stark departure from the past, when brokers bulked up on sales personnel, dealers, relationship managers, and client acquisition teams to cater to clients through a large number of physical touchpoints.
Those with experience in automation, data analytics, application programming interface integration, data science, Cloud computing, data visualisation, data modelling, and machine learning, and can create algos and build mobile applications (apps) are in demand.
Companies are tapping into talent from financial tech (fintech) and information tech (IT) firms, as well as start-ups.
HDFC Securities, for instance, has hired senior personnel from Ola and Swiggy.
"Our monthly client acquisition rate has doubled. We are beefing up teams on the product, digital, and tech side," said Dhiraj Relli, MD and CEO, HDFC Securities.
"We are sourcing talent from fintechs and start-ups, including those from non-financial backgrounds, for our corporate office. We are also adding relationship managers on the client servicing side, where we have seen some attrition," added Relli.
Eighty five per cent of HDFC Securities' revenues are through digital channels, up from 65 per cent pre-pandemic.
In the past one year, the firm's digital team has quintupled resources, working on making its platforms more intuitive, conversational, and self-reliant.
"We need people who can position a product digitally and craft the journey for customers, by improving user interface and user experience. These don't necessarily require domain expertise. We are trying to learn from the start-up ecosystem and upgrade our IT architecture into a Cloud-based one," said Relli.
"Hiring is predominantly on the digital, tech, and product side. In the past one year, we would have hired 50-60 people on the digital and tech side. We look forward to onboarding more talent in these segments," said Jaideep Hansraj, MD and CEO, Kotak Securities.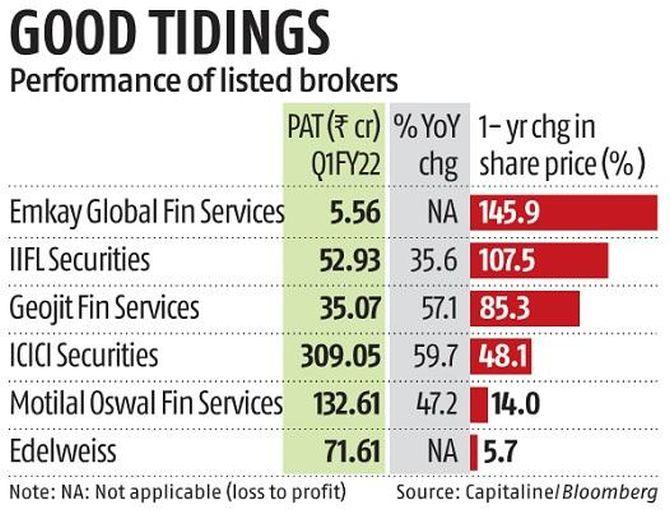 Digitisation has blurred the geographical boundaries.
It has become easier to onboard new customers, with tools such as DigiLocker and penny drop verification, said experts.
Smartphones and mobile apps are now the channels of choice for consuming products and services for new-age clients in the 25-40-years age bracket.
"Hyperpersonalisation, speed, and ease of execution and social/community learning have become more important than ever before to meet the needs of these clients," said Vijay Chandok, MD and CEO, ICICI Securities.
ICICI Securities has recruited 35 MBAs from premium B-School campuses and around 15 engineers from tech campuses in the current year for its tech, client experience, and digital acquisition teams.
It has also inducted senior-level talent from the market in IT, information security, data sciences, customer experience, and user interface (UI)/user experience (UX).
"We are looking for skillsets in data science, analytics, Cloud computing, statistics, and the ability to create algos and build mobile apps. We are also recruiting people from various start-up backgrounds, who can analyse large datasets to read personas and tap into customer behaviour," said B Gopkumar, MD and CEO, Axis Securities.
The firm, which has added around 60 people on the digital side in the past one year and plans to hire 300 sales staff, is in the process of moving its system architecture to Cloud and building mobile tech in-house, rather than relying on third-party vendors.
It is also working on creating artificial intelligence-based portfolios, which it intends to launch soon.
"Traditional brokers want to improve service levels, while bringing down the costs and that can only be done through automation and fintech interventions in conventional processes," said Sandip Raichura, CEO-retail broking and distribution, Prabhudas Lilladher.
The mad dash for digital talent from brokerages, as well as other industries, has had an unintended side effect: compensation levels have surged and it has become increasingly difficult to find the right talent.
On the sales side, brokers are avoiding hiring en masse and focusing instead on wealth management-oriented relationship managers with multi-product knowledge and long-term client relationships.
Feature Presentation: Aslam Hunani/Rediff.com