A candidate with good communication skills, critical thinking and problem solving abilities will have a higher chance of being hired, says Krishnan Bangaruswamy.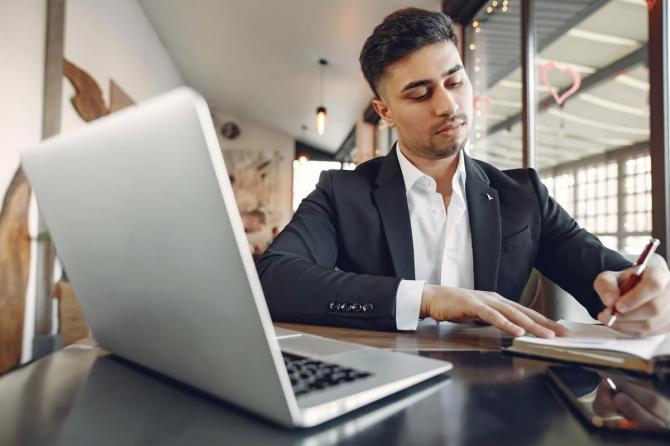 The IT/BPO service is one of the fastest-growing segments of the ITeS (Information Technology Enabled Services) industry.
The Indian IT industry evolved as a result of factors such as business risk reduction, cost advantage, increased performance, and superior competency.
A career in IT is exciting and flourishing as it offers international work exposure and rewarding salary packages to young professionals.
Several services now leverage outsourcing as more organisations embrace technology and move to the cloud.
With significant increase in demand created by this change, today a candidate's job prospects extend into broader managerial roles from those previously limited to customer service, allowing them the freedom to choose their industry and field of interest.
If you are intelligent and self-assured, with excellent English communication, then this industry might be the right fit for you.
A significant part of an IT/BPO professional's role is to understand the customer's concerns and have the appropriate solution.
Here are specific qualities and skill sets that recruiters from the industry assess during an interview:
1. Communication skills
An essential skill that an employer looks for in a potential candidate is communication.
Employers expect the candidates to be fluent in written and verbal communication, and have excellent listening, and comprehension skills.
It's an unsaid rule that a prospective candidate for a position in the IT/PBO industry must possess high English proficiency.
2. Be pre-emptive
Being proactive in this profession would mean to anticipate what might happen, plan well in advance, and act ahead.
It would require the candidate to be extra attentive to the business environment and stay analytical.
Employers are looking for candidates who can predict problems beforehand and be ready with solutions.
3. Multitasking
Since the IT industry is highly dynamic and agile, it needs professionals who can multi-task to get the work done efficiently and effectively.
Recruiters admire candidates who can effectively multitask, thereby saving time and money.
BPO professionals are responsible for answering multiple phone calls, compiling data, and more -- sometimes, all at once. Multitasking is a crucial skill in this fast-paced job.
4. Critical thinking
Critical thinking helps one resolve issues quickly and effectively. Recruiters are looking for employees who are efficient at problem solving.
It's one of the most sought-after skills employers look for in job applicants because people possessing these skills are self–reliant.
Companies are looking for reliable employees who can take up additional responsibilities and perform on the job, making them an asset to the company.
5. Domain knowledge and technical skills
If you are looking to work in a specific sector like the IT, you must have appropriate domain knowledge. This means, you need to have knowledge of a specific discipline in contrast to general knowledge, and technical skills required to perform efficiently on the job.
These skills ensure a strong foundation for a rewarding career in the IT/BPO industry where one can get immense knowledge and experience, which will further contribute to personal and organisational growth.
The IT/BPO sector in India is estimated to have reached a 54% growth in revenue, and we will witness significant growth in the years to come.
Furthermore, the demand for Indian BPO services has been increasing at a rate of 50 per cent per year.
With unexpected situations like the pandemic, only those organisations and employees that are agile and can adapt quickly to changes will flourish.
Organsations are moving to hybrid work models which require employees to work in a mix of work environments with complete ownership of their pieces of work.
They are required to be adept in working with minimal supervision with enhanced performance and productivity levels.
The demand for highly skilled candidates will further increase in the years to come.
A prospective applicant must have a thorough understanding of the requisite skill set for the job role and must invest time to learn market trends.
Also, working professionals in the sector must upskill themselves to stay relevant in the dynamic market.
Krishnan Bangaruswamy is AVP-HR, Omega Healthcare Management Services Pvt Ltd.