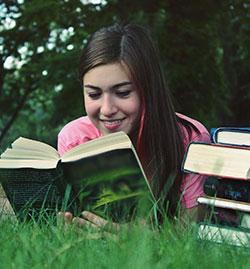 Wondering which books made the cut in 2015? Keep clicking to find out what India has been reading.
It's been established, 2015 was the year of Indian writers.
According to #FlipTrends, a year-end report released by e-commerce giant Flipkart, all five bestsellers of 2015 feature Indian authors.
Amish Tripathi's Scion of Ikshvaku -- a page turner with plenty of 'aha' moments -- emerged as India's top-selling work of fiction. And close on its heels was Chetan Bhagat's Half-Girlfriend.
Incidentally, Bhagat has also emerged as India's best-selling author of 2015.
The report also threw light on some interesting facts...
The year 2015 saw a renewed interest in APJ Abdul Kalam's books post his demise.
Kalam's Reignited - Scientific Pathways to a Better Future, which he penned for young readers, featured among the Top Five Children's Books of 2015.
It's been an excellent year for celebrity writers with Shilpa Shetty Kundra's The Great Indian Diet and Twinkle Khanna's Mrs Funnybones featuring in the Top-selling Non-fiction category.
Bengaluru, the city that inspired Man Booker Prize winner Arvind Adiga, has emerged as India's book capital with the highest number of book lovers in India!
It is followed by Delhi NCR, Kolkata, Mumbai and then Chennai.
We bring you the Top 5 fiction and non-fiction books to have topped the sales on Flipkart. Click on the image below to find out!
ALSO SEE
The best books to read in 2016