The digital entertainer has found a treasure trove in books by Indian authors.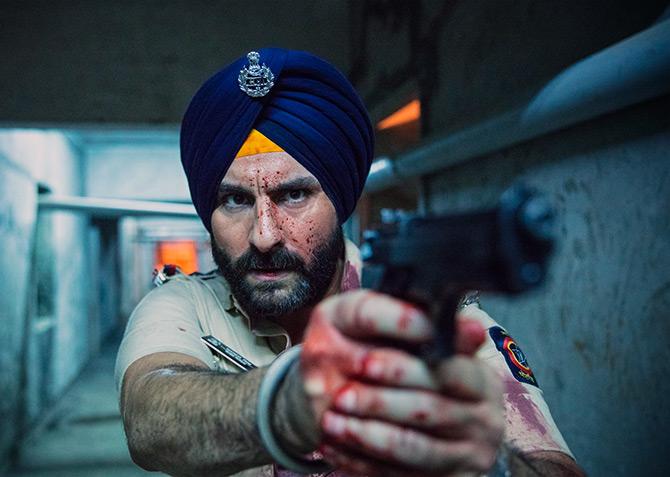 Saif Ali Khan in Sacred Games.
Netflix's first original series in India is based on Vikram Chandra's novel of the same name.
Photograph: Courtesy Netflix.
Netflix Inc recently released the first look of Sacred Games, it's first original series in India.
It also announced three new Indian original series, raising the number of original productions out of India so far to seven shows.
'We are proud to continue to invest in original content in India. These three series, from the scary to the supernatural, represent the tremendous diversity that Indian storytelling holds for a global audience,' Erik Barmack, vice president of international original series, Netflix, said in the announcement.
In choosing the content for all of these shows, Netflix has found a treasure trove in books by Indian authors.
Sacred Games by Vikram Chandra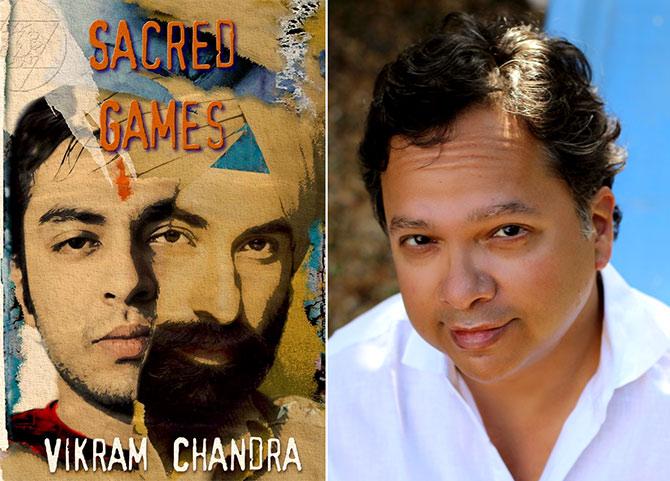 Author photograph courtesy: Melanie Abrams/vikramchandra.com
'A policeman, a criminal overlord, a Bollywood film star, politicians, cultists, spies, and terrorists -- the lives of the privileged, the famous, the wretched, and the bloodthirsty interweave with cataclysmic consequences amid the chaos of modern-day Mumbai,' in the acclaimed Sacred Games by author Vikram Chandra.
The series tells the story of Sartaj Singh, who readers of Chandra's books first met in the short story Kama in Love and Longing in Bombay.
According to Netflix, Singh is 'a seasoned and cynical Bombay police officer' who receives an anonymous tip promising him the opportunity to capture criminal overlord Ganesh Gaitonde. 'As the stakes mount and Sartaj seeks knowledge of his prey, it becomes clear that the game the two players thought they were engaged in is, in fact, part of a much larger scenario, one that expands beyond their city.'
Sacred Games is being adapted to the screen by Bollywood filmmakers Anurag kashyap and Vikramaditya Motwane.
Chandra said in a statement, 'I'm confident that all the colour and vitality and music of the fictional world I've lived with for so long will come fully alive on the large-scale canvas provided by Netflix.'
Recommended for you: What Vikram Chandra said about writing Sacred Games
---
The Bard of Blood by Bilal Siddiqi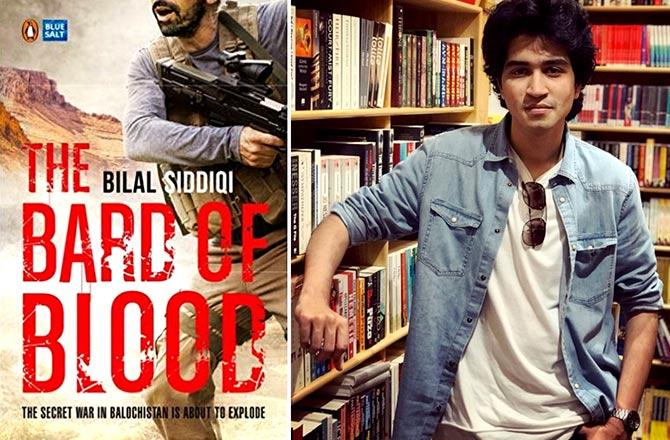 Author photograph courtesy: @BilalS158
Bilal Siddiqi became a published writer at age 20 -- when he was a student of St Xavier's College in Mumbai -- with The Bard of Blood.
Siddiqi tells the 'story of an expelled spy, Kabir Anand who is recalled from his new life as a Shakespeare professor in Panchgani to save his country and long-lost love.
'A combination of combat skills, intellectual background and personal circumstances propel Kabir to avenge the past and face his deadliest enemies in a race against time.'
Netflix is turning it into a multilingual, eight-episode series in partnership with Shah Rukh Khan's Red Chillies Entertainment.
'The series will involve intricate, highly stylised action sequences never before seen on screen in India,' Netflix said. 'The series will be shot on location and the characters will interact in Hindi, Urdu, English and other languages.'
Recommended for you: Bilal's first book told Emraan Hashmi's story
---
Selection Day by Aravind Adiga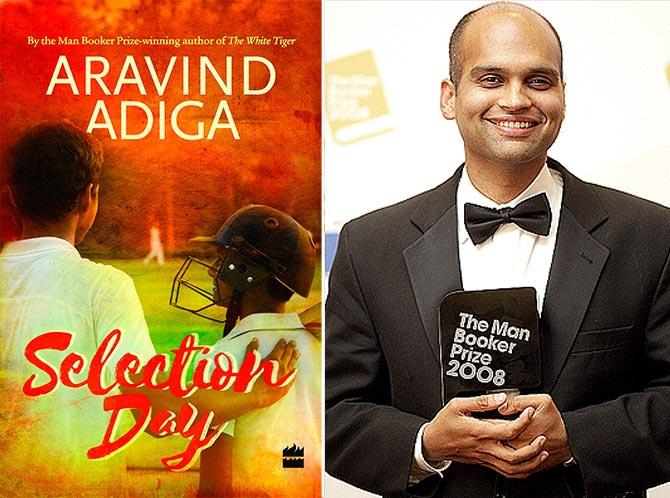 Author photograph: Shaun Curry/AFP/Getty Images
Selection Day is the fourth novel of Aravind Adiga, who won the Booker Prize for his debut novel The White Tiger.
Picking it up for a series, Netflix called it 'a compelling story of cricket and corruption'.
Netflix said, 'This coming of age tale depicts the glory and rivalry in the city of Mumbai.
'Manjunath Kumar, 14, knows he is good at cricket -- if not as good as his elder brother Radha. He knows that he fears and resents his domineering and cricket-obsessed father, admires his brilliantly talented sibling and is fascinated by the world of CSI and by curious and interesting scientific facts. But there are many things about himself and about the world that he doesn't know.
'When Manju begins to get to know Radha's great rival, a boy as privileged and confident as Manju is not, everything in Manju's world begins to change and he is faced with decisions that will change both his sense of self and of the world around him.
Anand Tucker of Seven Stories, which is partnering with Netflix to produce this, said in a statement, 'When I first read Selection Day, I was completely overwhelmed by the scale and ambition of Aravind's vision -- and moved to my core by its emotional power."
Recommended for you: That Aravind Adiga interview!
---
Leila by Prayaag Akbar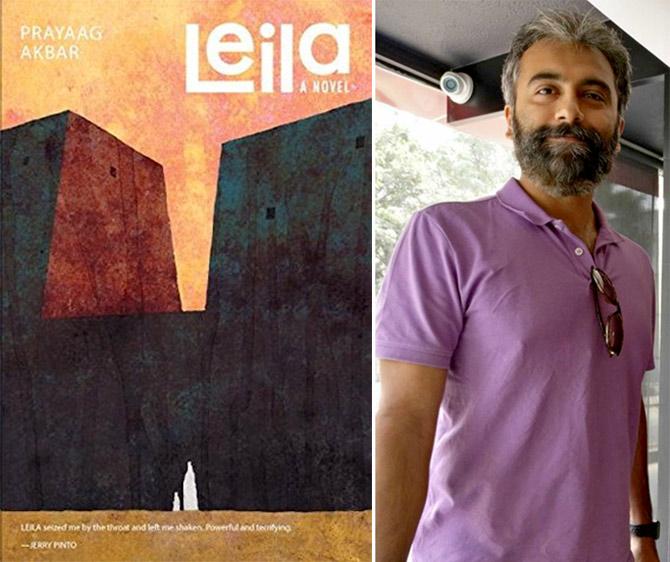 Author photograph courtesy: @GranthBooks/Twitter
Journalist Prayaag Akbar, the son of veteran journalist MJ Akbar, turned novelist in 2017 with Leila.
'In a digitized city, sometime in the near future, as an obsession with purity escalates, walls come up dividing and confining communities,' the publishers say, describing Leila. 'Behind the walls high civic order prevails.'
They add, 'In the forgotten spaces between, where garbage gathers and disease festers, Shalini must search for Leila, the daughter she lost one tragic summer sixteen years ago. Skirting surveillance systems and thuggish Repeaters, Shalini -- once wealthy, with perhaps a wayward past; now a misfit, pushed to the margins -- is propelled only by her search. What follows is a story of longing, faith, and most of all, loss. With its unflinching gaze on class, privilege, and the choices that today confront us.'
Leila, being tackled for Netflix by writer and executive producer Urmi Juvekar, is among the three latest original Indian series announced by Netflix.
Recommended for you: Recognition for Akbar's Leila