We Are Displaced, her second book, will be published in September.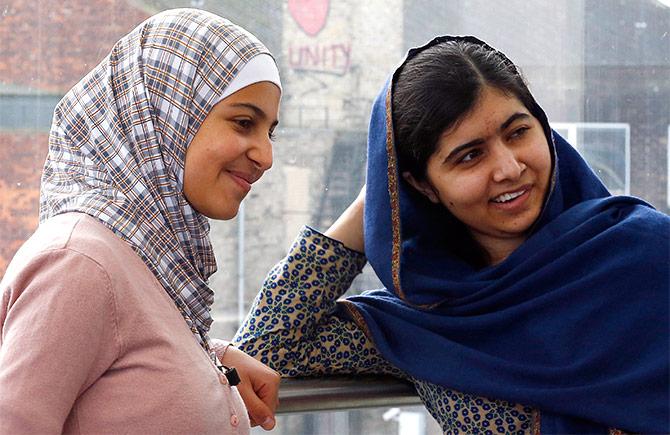 Nobel peace prize winner Malala Yousafzai has announced that her second book will focus on the refugee experience. It is titled We Are Displaced.
'I know what it's like to leave your home and everything you know. I know the stories of so many people who have had to do the same. I hope that by sharing the stories of those I have met in the last few years I can help others understand what's happening and have compassion for the millions of people displaced by conflict,' Malala, who has worked extensively with refugees in the past few years, said in a statement.
The rights to the books has been acquired by Little, Brown Books for Young Readers, which described it as an introduction for young readers to 'what it means to lose your home, your community, and the only world you've ever known'.
The statement added, 'What tends to get lost in the current refugee crisis is the humanity behind the statistics. We hear about millions of refugees, hundreds of migrants trapped on a boat or in a truck, but it's only when a truly shocking image appears in the news that people consider what's really going on.
We Are Displaced will be published on September 4.
Malala's first book was the memoir I Am Malala: How One Girl Stood Up for Education and Changed the World; it ranked on the New York Times best-seller list.