The Taliban attacked 14-year-old Malala Yousafzai, a campaigner for girls' rights, because she criticised its activities, reports Tahir Ali from Islamabad.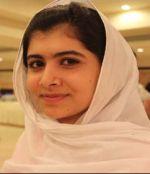 Malala Yousafzai is the young girl who dared to oppose Taliban's anti-education policies at the age of 11 when the militants took over control of Swat valley in 2009. Born in 1998 in the house of Ziauddin Yousafzai, an educationalist, in Mingora Swat, Malala started blogging on BBC Urdu under the pseudonym of Gul Makai. She highlighted the situation in Swat, especially the girls who were barred from education by the Mullah Fazlullah-led Taliban. Apart from many other achievements Malala was the first Pakistani girl to be nominated for the International Children's Peace Prize in 2011 although she fell short of getting it.

Ziauddin Yousafzai named her daughter after Malala of Maiwand, an Afghan national folk hero, who inspired the Pashtun fighters against the British troops in the battle of Maiwand in 1880. When the fighters morale was down she took the Afghan flag in her hand and shouted, "Young love! If you do not fall in the battle of Maiwand, by God someone is saving you as a symbol of shame!" This song rejuvenated the weary fighters and they defeated the opponent forces on July 27, 1880. The story of Malala of Maiwand is mentioned in all Afghan text books.
While looking at the deeds of Malala Yousafzai, although she is a living legend, the Government Girls Secondary School, Mission Road in Swat, has been renamed as Malala Yousafzai Government Girls Secondary School in her honour.

The Taliban emerged in Swat valley as a reactionary force to the operation of Lal Masjid in Islamabad in 2007 but in 2009 they reached the zenith of their power. From March 2009 until May 2009 they took over the entire valley and ruled the area with an iron fist.

Swat Valley is known for its education and development all around the Khyber Pakhtunkhwa Province, but when the Taliban emerged, it was the educational institutions they destroyed first. Swat was a princely state until 1969 but at that time it had a literacy rate of 46 per cent which was much higher than the national average. Before the emergence of Maulana Fazlullah in Swat valley, there were 1,576 schools mostly built during the years of Miangul Jahanzeb, the last ruler of Swat -- between 1949 and 1969.

As the Taliban came, they blew up or damaged 401 educational institutions until 2009. Around 75 per cent of the damaged schools were those where girls were sent for education.

No one dared to speak against the militants as they went about destroying schools. Only Malala Yousafzai spoke her heart via a blog and criticised the Taliban's activities. She also gave her colleagues hope that a time will come when the valley will be free of Taliban and they would be able to go back to schools. Finally a time came when the Taliban were flushed out of the valley and the Internally Displaced Peoples -- including Malala's family -- returned to Swat.     

Malala resumed her education, but there were threats to her life from the militants. Police officer Rasool Shah said, "There were reports about life threats to Malala and the police approached the family, but her father refused to take security." The militants attacked Malala on Tuesday when she was returning home from school. She was shot in the head. The bullet has been successfully taken out but she is still unconscious -- fighting for her life.

Justifying the attack on Malala, Ihsanullah Ihsan, central spokesperson, said in an email to rediff.com. "The TTP (Tehrik-e-Taliban Pakistan) successfully targeted Malala Yousafzai in Mingora, although she was young and a girl, and the TTP does not believe in attacking women. But whoever campaigns against Islam is ordered to be killed by Shariah. And when it is a matter of Shariah and someone tries to bring fitnah (new practice to Islam) with his/her activities, and it involves leading a campaign against Shariah, and tries to involve the whole community in such a campaign, that personality becomes a symbol of anti-Shariah campaign. Then it is not only allowed to kill such a person but it's obligatory."

Ihsan further said, "Malala was playing a vital role in encouraging the emotions of Murtad (infidel) army and the government of Pakistan, and was inviting Muslims to hate mujahideen.