Join us at 7 pm today!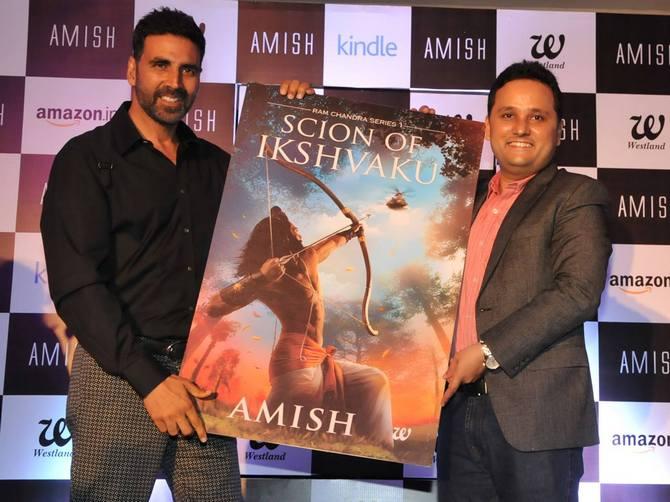 You've probably read him.
And you've probably rediscovered your love for mythology thanks to him.
Amish Tripathi's Shiva Trilogy has, without a doubt, been one of the most beloved series of books of our times.
The bestselling author is set to launch his next book -- Scion of Ikshvaku -- and we will be at the launch.
Join us at 7pm on Rediff ZaraBol for the live coverage of Amish's book launch.
Follow this link -- #ScionOfIkshvaku -- for all the action as it happens at the Mumbai launch of Scion of Ikshvaku.
If you are at the launch do post your pictures and impressions here.
See you there!
ALSO READ This latest interview with Amish Tripathi
> More from our Books section here
Image: Akshay Kumar launches the cover of Amish Tripathi's latest book, Scion of Ikshvaku.
Photograph courtesy: Amish Tripathi