Bruna Abdullah, the beautiful, bubbly actor, did not like working out. Until, she suffered from a slip disc.
We bring you an excerpt from fitness instructor Namrata Purohit's latest book The Lazy Girl's Guide to Being Fit that describes in detail how Abdullah overcame her ordeal.
Last week we published quick fix fitness tips from the same book.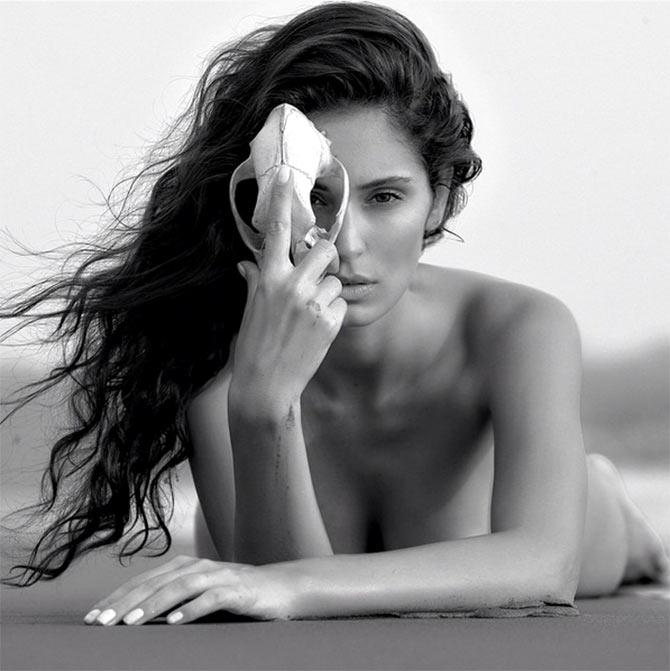 Photograph: Bruna Abdullah/Instagram
Bruna Abdullah, the beautiful, bubbly actor, did not like working out. She had tried the gym and it was definitely something she did not enjoy. She thought this was the only option at that point and, disappointed, she stopped working out.
During this phase she unfortunately suffered from a bad injury: a slipped disc.
What is a slipped disc?
The spinal column is made up of 26 vertebrae that are cushioned by discs. These discs absorb shock from activities such as walking, running and lifting weights, and so protect the bones in this manner.
A disc has two parts to it: the inner portion and the tough outer-portion.
In case of an injury, the inner portion of the disc tends to protrude through the outer portion. This is what a slipped disc is. It may happen in any part of the spine. Bruna had a slipped disc in her lower back.
Being a performer, she had to recover her health fast. She had no choice but to work out. She tried the gym, but it did not seem to help her much. After two years of struggling with her injury and fighting through the pain, she had had enough.
This is when she met a physiotherapist who suggested that she come to me and try Pilates. Knowing her condition, I started her off on the Reformer (a Pilates exercise machine), and got her moving and understanding movement.
We worked slowly and steadily, focusing on rebuilding her confidence. Only four sessions through, and Bruna came back to me, saying she had no more pain. She was taken aback at her sudden improvement and fell in love with Pilates.
She hasn't felt the pain since, and has been regularly dancing and performing.
As I keep saying, this is all the magic of Pilates. Bruna realized the importance of being fit and has not looked back since. She loves working out now and is regular with it. She also understood that being fit does not mean being skinny, it is about feeling good, being strong, having enough energy and preventing injury.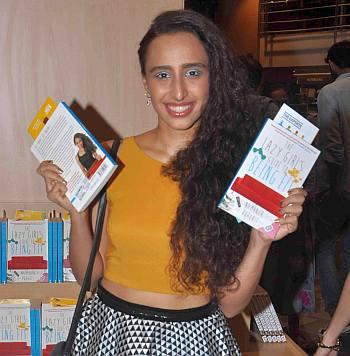 The Lazy Girl's Guide to Being Fit
She had a slipped disc, but it is exercise that got rid of her pain. You have to find the correct form of exercise for yourself and work accordingly. Nothing should stop you from following a good fitness regime, and that is exactly what Bruna is doing.
Bruna did Pilates 2–3 times a week for an hour. During her sessions, she was focused and determined to get fit and strong.
We ensured that we strengthened her glutes and core to decrease the pressure and pain she felt in her back. Her core got stronger and stronger with each session.
We started with simple exercises, slowly progressing to more complicated and challenging ones. Bruna initially did Pilates-mat work and Reformer-based work, progressing to using the Cadillac and the Ladder Barrel (other Pilates equipment).
Every workout Bruna does is different, challenging and fun. The lovely thing about her is that she understands the importance of fitness and does everything she is told. She does not cheat during her routine, and I know that even if for some reason I am not watching she will always complete what she has to do.
She is a very good Pilates girl and has imbibed the importance of the Pilates principle. We all love her at the studio as she has great positive energy and is always smiling. This example basically proves that no matter what, you must exercise. Obviously, if you have an injury, you must take your doctor's permission before you start a fitness regime.
Published with the kind permission of Ebury Press. The book is priced Rs 250.
ALSO SEE