With so many public holidays coming up over the weekends, a lot of you may be planning a road trip to a weekend getaway. MotorOctane tells you how to make them enjoyable as you soak in the glory of your journeys.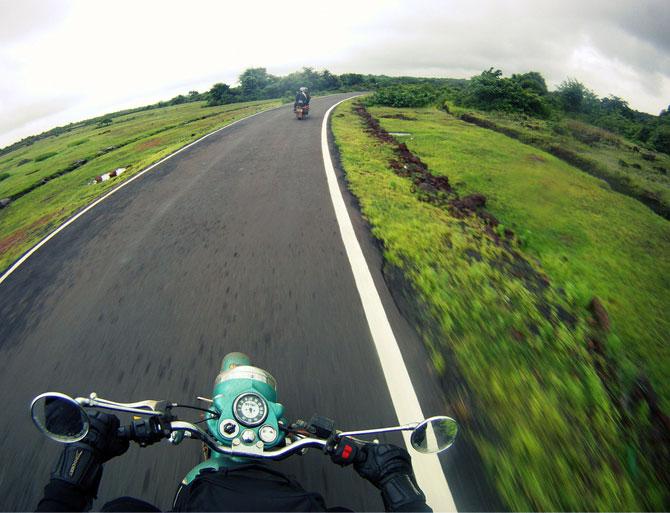 Photograph: Vir Nakai/Creative Commons
Be it any season, you need to keep your car/bike in good shape and get it serviced before a road trip. Else, a breakdown, on the way, could either mean cancellation of all your plans and even waste of money and time for your friends and family.
1. Visit a service centre or your local mechanic to get your car's/bike's fluid levels checked.
2. Check the entire underbody for any corrosion.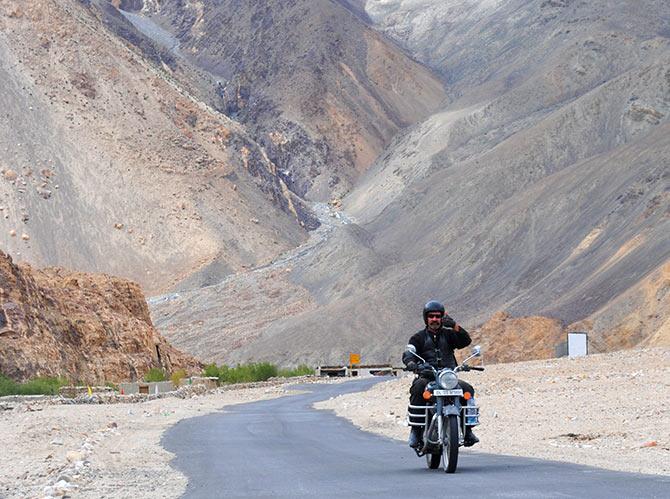 Photograph: Reuben NV/Rediff.com
3. Check all your car/bike papers, registration, PUC and most importantly car/bike insurance. It is illegal to drive without car/bike insurance. Many online aggregators help you buy vehicle insurance online or help online renewals, if your vehicle's insurance has expired.
4. Get all your tyres checked and wheels aligned.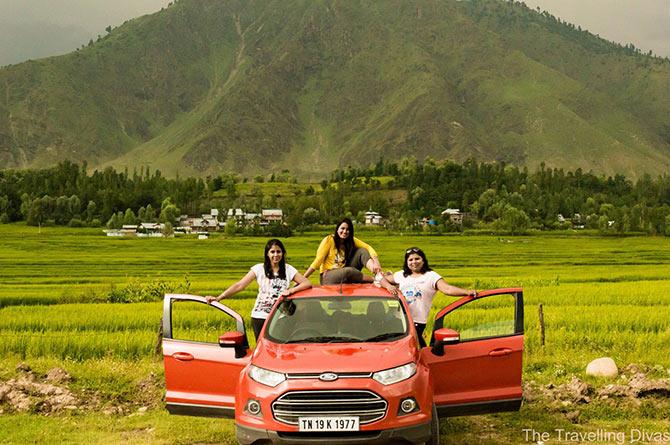 Photograph: Kind Courtesy, The Travelling Divas
5. Ensure all your head and tail lamps are working properly.
6. Do check if all the wires are insulated and there are no loose ends.
7. Do carry a puncture repair kit or a mobile tyre inflator.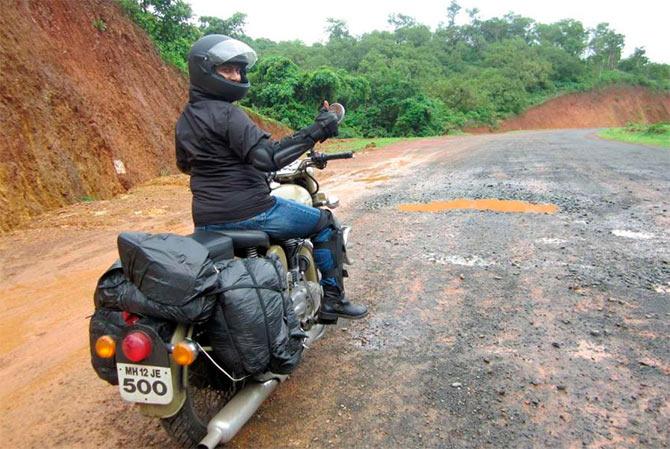 Photograph: MotorOctane
8. At the same time even check the spare tyre (for four wheelers) and get it inflated too.
9. Now that it's monsoon time, get your wipers checked. Try and get the good wipers with a cleaner sweep.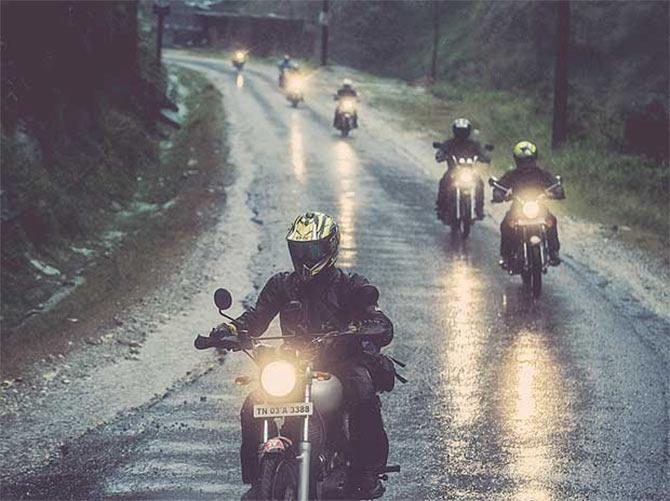 Photograph: Courtesy, Royal Enfield
10. Ensure you carry sufficient amount of food and water for safety reasons.
Reader Invite:
Are you planning to go on a road trip over the long weekends or have already taken one before with friends or family? Would you like to share your road trip with us? :-)
Please mail your stories to getahead@rediff.co.in (subject line: My Road Trip) along with interesting photographs and we will publish the best ones right here on Rediff.com and India Abroad.
Here's what we need from you:
The starting and end point of your road trip
Interesting stories about this trip
The total cost of the trip
Things to see and do along the way
Dos and don'ts to follow
We are waiting for your interesting journeys and adventures? HURRY!
MotorOctane is your one stop shop for news, views and reviews from the automotive industry. It is meant for car and bike enthusiasts -- whether they are considering a new purchase or just wanting to stay abreast of the industry.