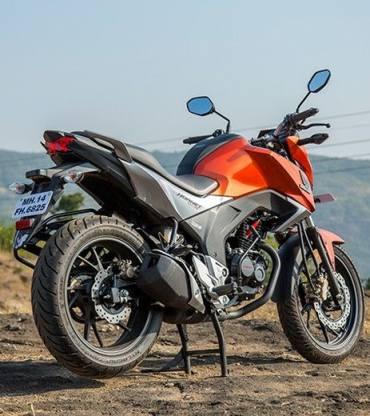 Here are the 160R's pros and cons to help you make up your mind.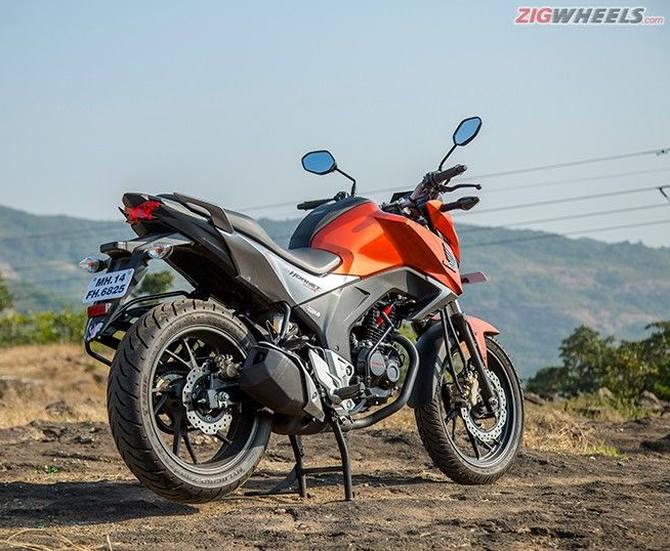 The Honda Hornet 160R is slightly more powerful than the Unicorn 160 and, since I had used the latter for a fair amount of time, I wanted to ride the former.
The design of the bike is quite different from the Unicorn 160, be it the muscular fuel tank that you look at or the X-shaped brake lamp, which is certainly unique. The Hornet 160R demands attention and, as a result, is a hit among youngsters.
The folks at Honda should be praised, in terms of design, for junking their conservative approach for such a radical design.
The wide handlebars and mild rear-set footpegs of this bike give it a different riding position as opposed to the Unicorn 160, and that is what you notice right off the bat. It may take some time getting used to but you enjoy it once past that point.
The 162cc motor is the same as Unicorn 160 but is slightly more powerful (on paper). Those numbers do not translate into real world performance as the bike's low-end response and refinement levels are both bad when compared to the Unicorn 160.
However, for city riding the mid-range is quite good. The 5-speed gearbox is another letdown as it feels slow from first to second gear. There is a bit of effort involved on down shifts too, adding to the sore experience!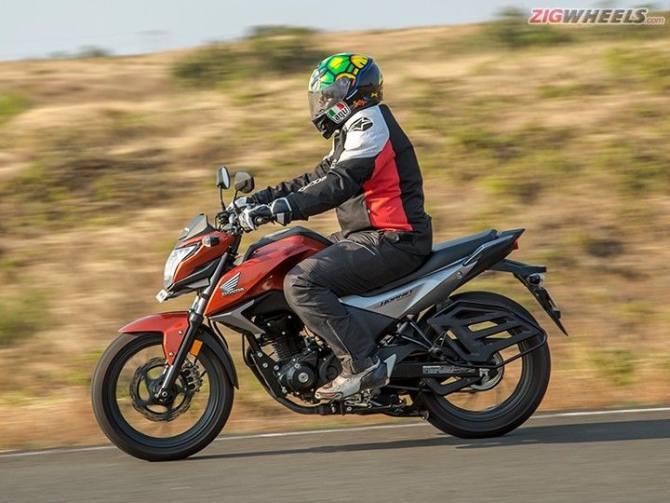 The Hornet 160R misses out on an engine kill switch and there are cold start issues with the bike. The disappointments continue with the Hornet 160R as its fat rear tyre makes the rider put in extra effort to make the bike change lanes.
Once you get the hang of it though, it is not much of an issue. The fat tyre notwithstanding, the motorcycle handles nicely as the chassis is quite communicative and there is good grip on offer from the tyres.
A stint in the rain showed the ample grip on offer from the tyres. The fact that it is quick on its feet helps in daily commutes to office and back. The suspension is on the stiff side but does not break the rider's back. The brakes on the bike offer good bite and feedback, inspiring confidence in the rider while the Combined Braking System is a useful extra.