The former President's reading list comprising old and new fiction as well as non-fiction deals with the intrinsic issues that continue to affect Africa today.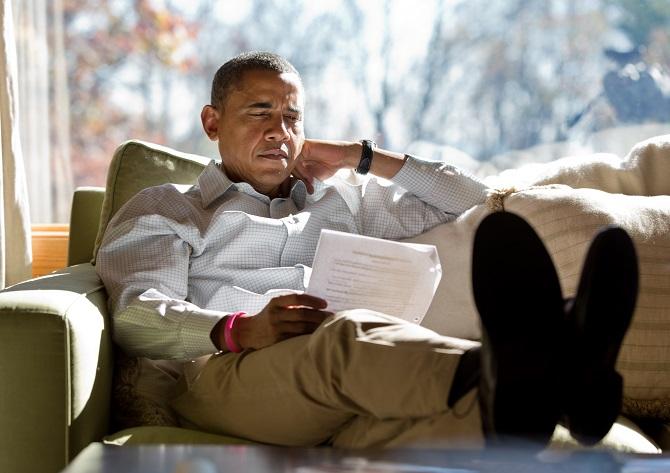 Photograph: Kind courtesy
Africa has an "extraordinary" literary tradition, former US President Barack Obama said as he shared his summer reading list dominated by Africa's best writers and thinkers.
Obama, an avid reader and cultural critic, had shared the list on his Facebook page ahead of his powerful speech in Johannesburg to mark the 100th birthday of iconic anti-apartied leader Nelson Mandela.
The six-book list, comprising old and new fiction as well as non-fiction, deal with the intrinsic issues that continue to affect Africa today.
"Kenya, of course, is the Obama ancestral home. I visited for the first time when I was in my twenties and I was profoundly influenced by my experiences a journey I wrote about in my first book, Dreams from My Father. Over the years since, I've often drawn inspiration from Africa's extraordinary literary tradition," he said.
"I wanted to share a list of books that I'd recommend for summer reading, including some from a number of Africa's best writers and thinkers each of whom illuminate our world in powerful and unique ways," he said.
For the less informed, Obama has won two Grammys for Best Spoken Word Album ("Dreams From My Father" in 2005 and "The Audacity of Hope" in 2007) before being awarded the Nobel Peace Prize in 2009.
Presenting the six books Obama recommends you to read:
---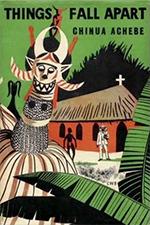 Things Fall Apart by Chinua Achebe
In this 1959 novel, Nigerian novelist Chinua Achebe chronicles pre-colonial life in the south-eastern part of Nigeria and the arrival of the Europeans during the late nineteenth century.
A true classic of world literature, according to Obama, this novel paints a picture of traditional society wrestling with the arrival of foreign influence, from Christian missionaries to British colonialism.
A masterpiece that has inspired generations of writers in Nigeria, across Africa, and around the world, Obama says.
---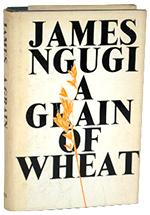 A Grain of Wheat by Ngugi wa Thiong'o
The Kenyan novelist wrote this while he was studying at Leeds University.
It chronicles the events leading up to Kenya's independence.
In Obama's words, it's a 'compelling story of how the transformative events of history weigh on individual lives and relationships.'
---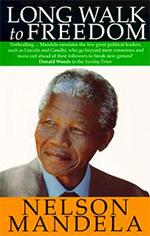 Long Walk to Freedom by Nelson Mandela
'Mandela's life was one of the epic stories of the 20th century,' Obama writes on Facebook.
'This definitive memoir traces the arc of his life from a small village, to his years as a revolutionary, to his long imprisonment, and ultimately his ascension to unifying President, leader, and global icon,' he says.
'Essential reading for anyone who wants to understand history -- and then go out and change it.'
---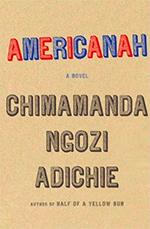 Americanah by Chimamanda Ngozi Adichie
In the book, Nigerian author Chimamanda narrates the story of a Nigerian female who migrates to the US to study.
It also talks about her struggles with racism, culture and love story with her high school mate.
From one of the world's great contemporary writers comes the story of two Nigerians making their way in the US and the UK, raising universal questions of race and belonging, Obama wrote about Americanah, the overseas experience for the African diaspora, and the search for identity and a home.
---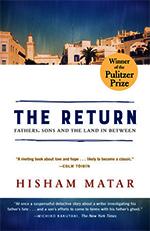 The Return by Hisham Matar
The memoir, released in June 2016 is one of the recent books on the former President's reading list.
Obama describes the British-Libyan author's work as a 'beautifully-written memoir that skillfully balances a graceful guide through Libya's recent history with the author's dogged quest to find his father who disappeared in Gaddafi's prisons.'
The book won the Pultizer for Biography/Autobiography in 2017.
---
The World As It Is by Ben Rhodes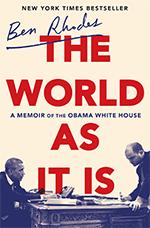 It's true, Ben does not have African blood running through his veins, Obama says.
'But few others so closely see the world through my eyes like he can.'
'Ben's one of the few who've been with me since that first presidential campaign.
'His memoir is one of the smartest reflections I've seen as to how we approached foreign policy, and one of the most compelling stories I've seen about what it's actually like to serve the American people for eight years in the White House,' Obama summed up.