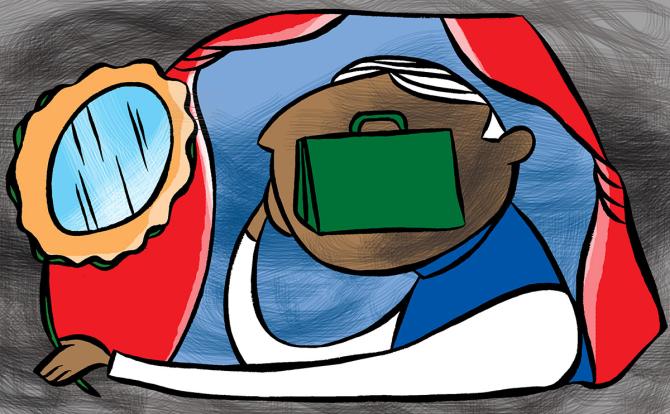 Ajit Mishra, vice president, Research, Religare Broking, answers your queries:
---
Bhupendra Shah: I'm holding following shares and need your advise whether to hold or quit.
Ajit Mishra:
Vandana Ghule: Can you tell me which shares to buy short term as well as long term?
I am new to this. And what is your thought about cryptocurrencies?
Ajit Mishra: For short-term, one can look for Tata Power, Axis Bank, Ashokley and Bhartiartl.
For long term, you can invest in stocks such as Kajaria Ceramics, Berger paints, Metropolis, M&M, Ashok Leyland, Britannia, V-guard, Polycab, Biocon and Birlasoft.
We do not track crypto-currencies so can't comment.
Anil Kumar: Please advise on my portfolio.
Ajit Mishra:
Anil Bhalla: Kindly advise on the following stocks:
Ajit Mishra:
Rocky Sharma: Please advice about below shares, should I hold or exit.
Aarti Drugs
Cadila Health
Lupin
Ajit Mishra: Hold all the stocks for long term.
Gopalkrishna Pillai: I have the following stocks in my portfolio of 50+ companies and am confused whether I should hold these for the long term or look at alternative options.
Would appreciate your reply at your earliest convenience.
Ajit Mishra:
Shreesh Onkar: Can you please clarify my below queries?
Thanks a lot in advance.
Is it a good option to buy Yes Bank currently (at Rs 13 per share) as a long-term investment?
Will it increase in the future?
Ajit Mishra: We would recommend you prefer major private banking names like ICICI, Kotak and HDFC Bank instead of Yes Bank for fresh investment.
What do you suggest on the upcoming allotment of QuadPro IPO?
Is it a good option to buy this stock, if not allotted (at Rs. 20 per share)?
Will this be a good long-term prospect?
Ajit Mishra: It's a SME IPO. We don't track SME space so can't comment.
Umashankar: I bought 2,000 shares of Unitech Ltd at Rs. 9.45 per share a long ago.
Should I wait for it to reach that level to sell or should I sell it now?
Ajit Mishra: Exit the stock
Sandeep Aich: Kindly review and advise me on my portfolio.
All the shares are purchased with a horizon of 2 Years from now.
Ajit Mishra:
---
Please mail your questions to getahead@rediff.co.in with the subject line 'Ask Ajit', along with your name, and Mr Ajit Mishra will offer his unbiased views.
Disclaimer: This article is meant for information purposes only. This article and information do not constitute a distribution, an endorsement, an investment advice, an offer to buy or sell or the solicitation of an offer to buy or sell any securities/schemes or any other financial products/investment products mentioned in this QnA or an attempt to influence the opinion or behaviour of the investors/recipients.
Any use of the information/any investment and investment related decisions of the investors/recipients are at their sole discretion and risk. Any advice herein is made on a general basis and does not take into account the specific investment objectives of the specific person or group of persons. Opinions expressed herein are subject to change without notice.
Feature Presentation: Ashish Narsale/ Rediff.com